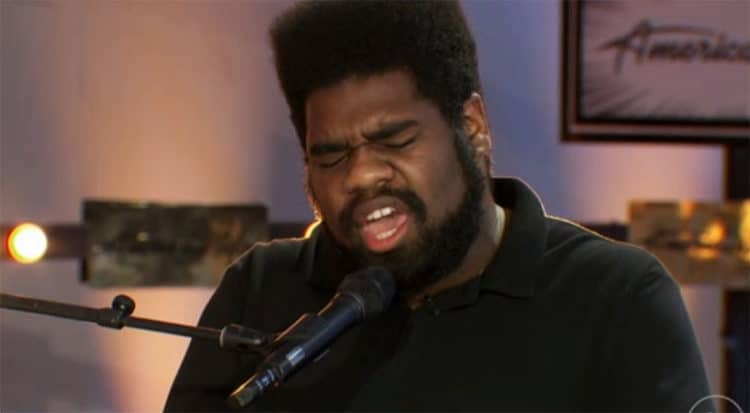 Now officially in its 20th year on the air, American Idol continues to attract talented singers who are hoping to find their big break. This season, Taylor Fagins is already proving that he could be one of the top contestants. During his audition, he performed a ballad called "We Need More" which was inspired by the Black Lives Matter movement. The song earned Taylor lots of attention from judges and viewers and there are now lots of people who are excited about following his journey. Only time will tell how things pan out for Taylor, but even if he doesn't win the exposure from the show could really help his career. Keep reading to learn 10 things you didn't know about Taylor Fagins.
1. He's A California Native
Taylor was born and raised in California. He attended the University of California, Irvine. While he will always have love for The Golden State, he eventually decided that it was time to relocate. These days, New York City is the place that Taylor is proud to call home.
2. He's An Actor
Singing is what has finally put Taylor on the map, but it isn't the only performing art that he loves. During his time at the University of California, Taylor studied drama and he has been acting for several years. Although it doesn't appear that he has any on-screen credits, he has a good amount of theater experience.
3. He Has A YouTube Channel
If you're one of the many people who fell in love with Taylor's performance on American Idol, you'll be happy to know that watching him on TV isn't the only way you can see him do his thing. He also has a YouTube channel where he posts performances, vlogs, and other content. Although his channel only has about 1,200 subscribers, he has gotten more than 55,000 total views. That number is probably going to increase thanks to his time on American Idol.
4. He's An Author
Taylor is the true definition of a triple threat. On top of being an actor and a singer, Taylor is also a writer. He enjoys creative writing and it's something that he's good at. We weren't able to find any information on whether he has plans to publish a full-length novel. Either way, his writing skills are definitely being put to good use thanks to his music.
5. He Comes from A Musical Family
The fact that Taylor isn't a singer probably isn't too surprising considering his background. Music has been an important part of his life and his grandmother sang in the church choir. That said, it didn't take Taylor long to realize that he wanted to become a performer.
6. He's Worked A Variety of Odd Jobs
It goes without saying that trying to pursue a career in the arts isn't an easy thing to do. In fact, most people spend years struggling to make ends meet before they finally get a life-changing opportunity. Taylor Fagins is no exception. He has worked several odd jobs over the years including bartending.
7. He's A Positive Person
As we've already established, things haven't been easy for Taylor over the years. However, no matter what kinds of obstacles he's faced, Taylor has always done his best to maintain an optimistic attitude. His ability to try to see the good in every situation has certainly come in handy over the years.
8. He Won A Songwriting Contest
American Idol might be Taylor's first time doing a singing competition show, but it isn't the only time he's put his skills to the test. He also competed in a songwriting contest with American Songwriter in 2020 which he won. Hopefully, his time on American Idol ends up with the same outcome.
9. He's Been On A Weightloss Journey
In a Facebook post in November of 2020, Taylor revealed that he had been working on losing weight. At the time of the post, he had lost a total of 60 pounds. Getting himself in better shape will certainly be beneficial to his career as a performer since it requires lots of stamina.
10. He May Be In A Relationship
Since Taylor is still very new to the entertainment industry, there isn't a lot of information out there about his personal life. Based on his Instagram profile, though, it appears that he may be in a relationship with a woman named Johnique Mitchell who is also an actor or a singer. That said, it's been quite a while since the couple posted any photos of each other so the current status of their relationship is unknown.
Tell us what's wrong with this post? How could we improve it? :)
Let us improve this post!