Movie audiences from the 80s and 90s would easily remember Jim Varney and his popular character, Ernest P. Worrell. Although Varney's acting career began decades before Ernest P. Worrell was created, it became a character for which he was always known. Varney's professional acting career spanned 36 years, from 1964 to 2000.
As an actor and comedian, Varney was easily recognizable on-screen, especially with his distinctive raspy voice. The Kentucky-born actor portrayed Ernest as a buffoonish Southerner known for his "KnoWhutImean, Vern?" catchphrase. However, Varney sadly passed away on February 10, 2000, at the age of 50. Remembering his work on and off-screen, here are 10 facts you didn't know about Jim Varney.
1. The Movies You Remember Jim Varney From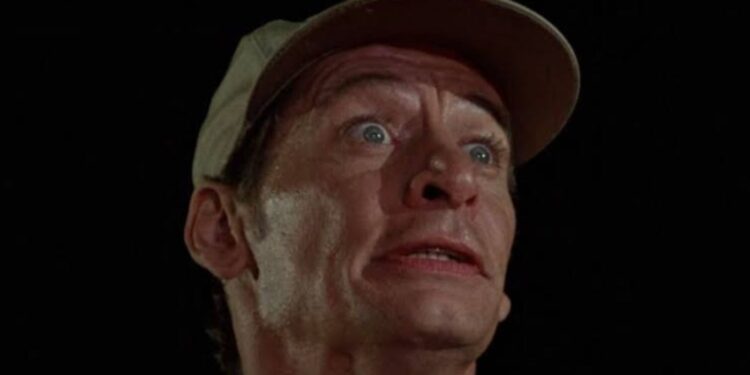 Three years before Jim Varney appeared in film as Ernest P. Worrell, he had played the character in numerous TV commercials. Varney's first appearance as Ernest was in a commercial for the Dallas Cowboys Cheerleaders in 1980. Soon afterward, the character appeared in several other national brand commercials. He advertised for milk and ice cream brands, natural gas utilities, car dealerships, and fast food chains.
Varney's Ernest P. Worrell almost always wore a baseball cap and a denim vest. The commercials were always set up in a way that Ernest addressed his neighbor, Vern. However, Vern was never shown or heard. By looking straight into the camera, Vern became the TV commercial audience. Varney's fame rose quickly as the commercials were funny and easily relatable. Varney's Ernest made his film debut in 1983 with Knowhutimean? Hey Vern, It's My Family Album, with Varney playing multiple characters. Varney appeared as Ernest in 14 different movies from 1983 to 1998.
2. Jim Varney Had A Unique Gift As A Child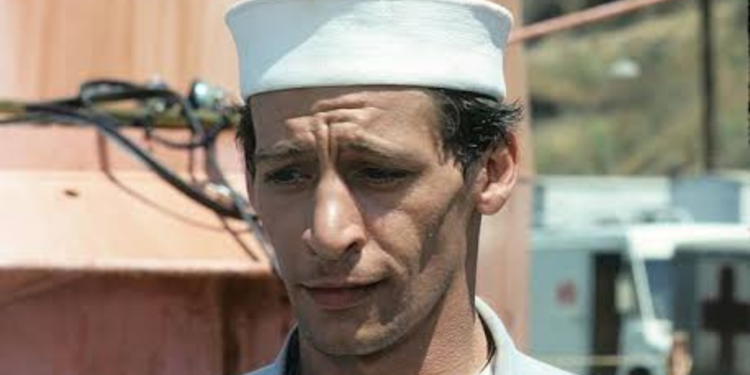 Jim Varney had an impressive gift as a child. He was able to memorize long texts from books and poems. Varney's photographic memory would allow him to use these recalled texts to entertain friends and family. His mother took particular interest in his ability to remember and imitate cartoon characters. Not only could he memorize things, but a young Varney was also a natural at acting.
3. He Began His Acting Career At A Young Age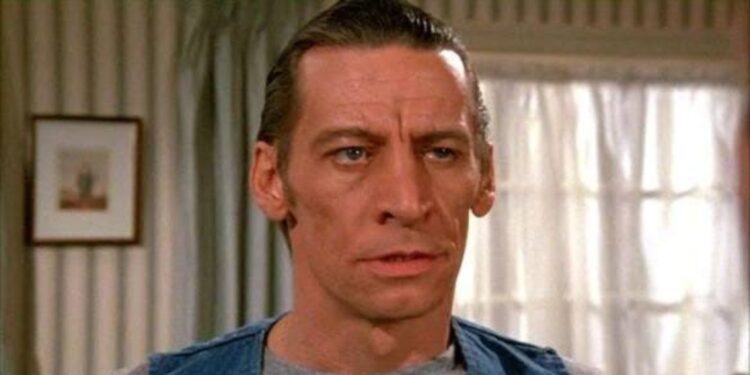 Jim Varney's mother quickly knew her son was extraordinary and wasted no time taking his talents for granted. At just eight years old, Varney's mother enrolled him at the local children's theater. It was only a matter of time before the growing Varney became interested in acting. As a teen, he performed and participated in several drama competitions in High School. Varney won several state titles in these competitions. Contrary to the buffoonish, rubber-faced Ernest P. Worrell character he was later known for, Varney was said to have a well above-average IQ.
4. Other TV Shows Jim Varney Was In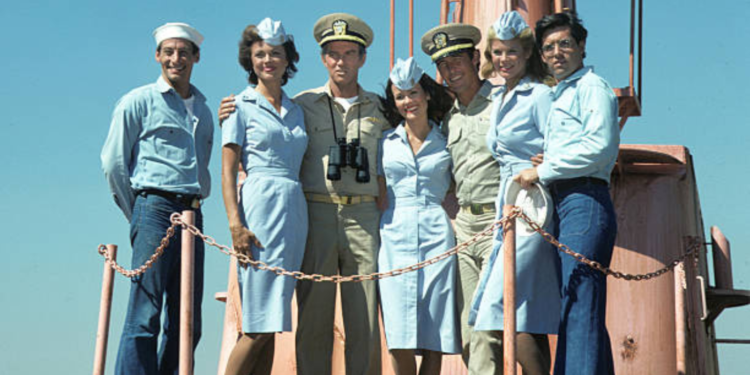 For the uninitiated, Jim Varney had a successful career in television before he created the character of Ernest P. Worrell. Varney made his TV debut in 1976 where he played himself in a single episode of the daytime variety talk show Dinah! Before landing a recurring role as Seaman 'Doom & Gloom' Broom in the ABC sitcom Operation Petticoat in 1978, he guest-starred as the character in an episode a year earlier in 1977.
Varney also played various characters in NBC's Pink Lady (1980) and Pop! Goes the Country (1982–1983). He played Evan Earp in the TV movie and short-lived NBC TV series named The Rousters (1983). Varney made guest appearances on several other TV shows. However, his last credited television appearance was in the Christian-themed direct-to-video children's series Bibleman Jr. (2000).
5. He Was Also A Talented Singer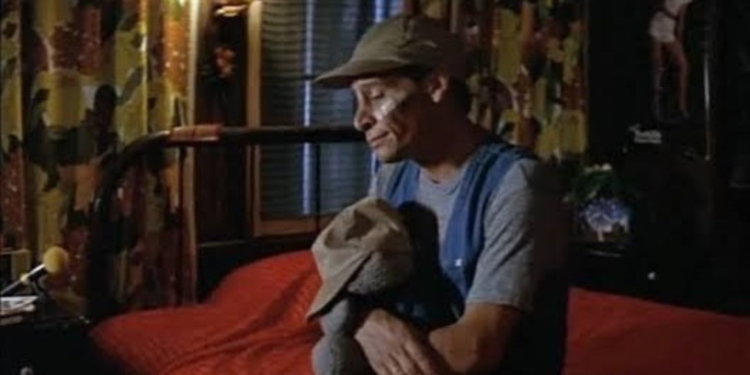 For a long time, Jim Varney's portrayal of Ernest P. Worrell overshadowed several other things about him. It's no surprise his nephew published a comprehensive biography of Jim Varney titled The Importance of Being Ernest: The Life of Actor Jim Varney (Stuff that Vern Doesn't Even Know). In the 1987 Ernest Goes to Camp movie, Jim Varney reportedly sang the "Gee I'm Glad It's Raining" song. Not only did it show his natural singing talent, Varney sang the song in a single take. Behind the scenes, everyone was left with teary eyes. Undoubtedly, Varney was much more than the character for which he was mostly typecast.
6. Jim Varney Was Twice Divorced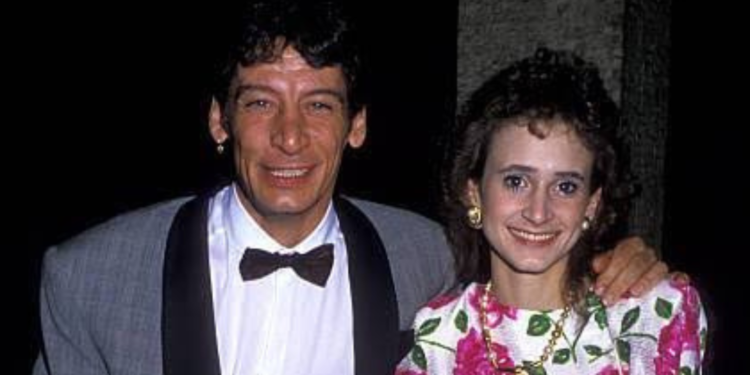 Although Jim Varney may have had a successful acting career, he struggled on the home front. Varney married two times, with both marriages ending in divorce. His first wife was Jacqueline Drew, whom he married in 1977. Six years later, the marriage ended in 1983. He stayed unmarried for about five years before he wed his second wife, Jane Varney, in 1988. Although the couple divorced in 1991, Varney and Jane remained as close friends. She later became his spokeswoman. However, neither of his marriages produced any children.
7. Other Movies Jim Varney Was In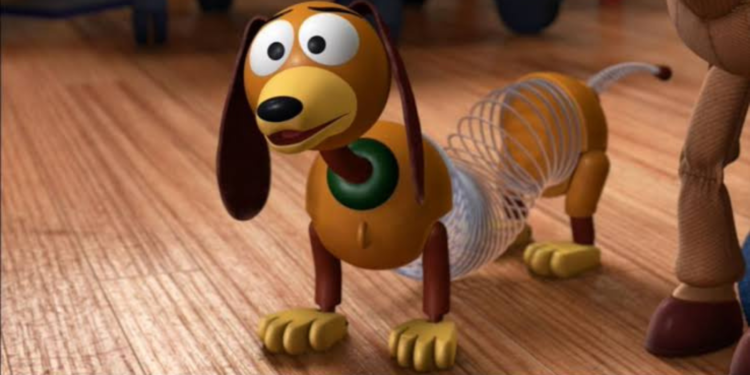 In most of Jim Varney's movies, he played the character of Ernest. However, he also appeared in other movies playing different characters. In 1989, he starred in the low-budget comedy Fast Food as Wrangler Bob Bundy. He played Rex in the dark fantasy romantic comedy Wilder Napalm (1993) and Jed Clampett in The Beverly Hillbillies (1993). Varney was hired as the original voice of Slinky Dog in the computer-animated comedy Toy Story (1995). He reprised the role in its sequel, Toy Story 2, in 1999. His other movies include Snowboard Academy (1996), 100 Proof (1997), and Treehouse Hostage (1999).
8. He Voiced Several Video Games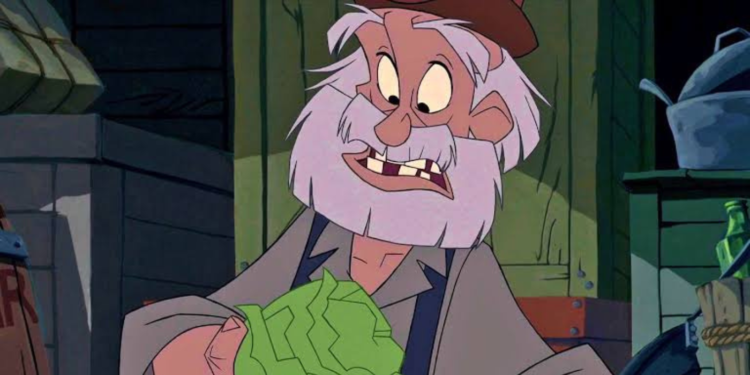 Besides his work in TV commercials, film, and television, Jim Varney also starred in video games. However, he only appeared in video games based on movies he starred in. His first voice-over role for a video game was as Slinky Dog in Disney's Animated Storybook: Toy Story (1995). He voiced the character in four more video game adaptations of Toy Story from 1995 to 1999. Although released posthumously, Varney's voice can be heard as Cookie in Atlantis: The Lost Empire (2001) video game.
9. Nomination And Award Jim Varney Received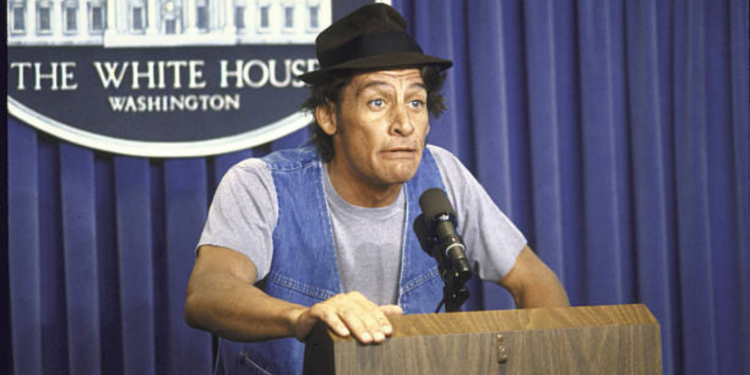 Throughout his 36-year acting career, Jim Varney received only two award nominations. Although his portrayal of Ernest P. Worrell was a commercial success, he never got accolades from prestigious award associations. His first credited award nomination was a Razzie. Varney was nominated for Worst New Star for his performance in Ernest Goes to Camp. However, he won Outstanding Performer in a Children's Series at the Daytime Emmy Awards for his performance in Hey, Vern, It's Ernest!
10. Jim Varney's Illness And Death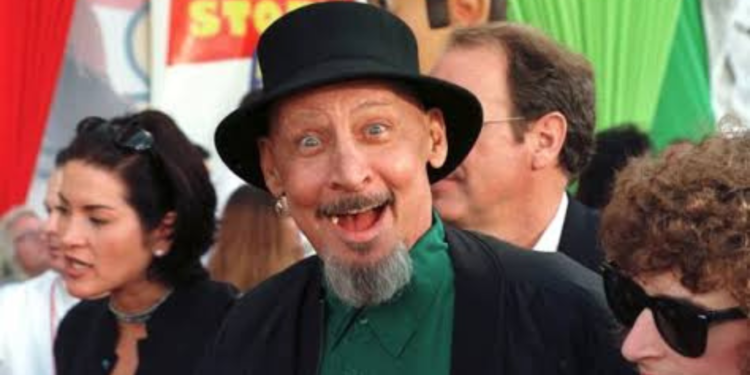 Off-screen, Jim Varney was a longtime smoker. He smoked for years until he developed a cough while filming Treehouse Hostage around August 1998. After seeking a medical diagnosis, he was diagnosed with lung cancer. Although he immediately quit smoking, it wasn't enough to undo the damage. After a failed chemotherapy, Jim Varney died in his home on February 10, 2000, at the age of 50.