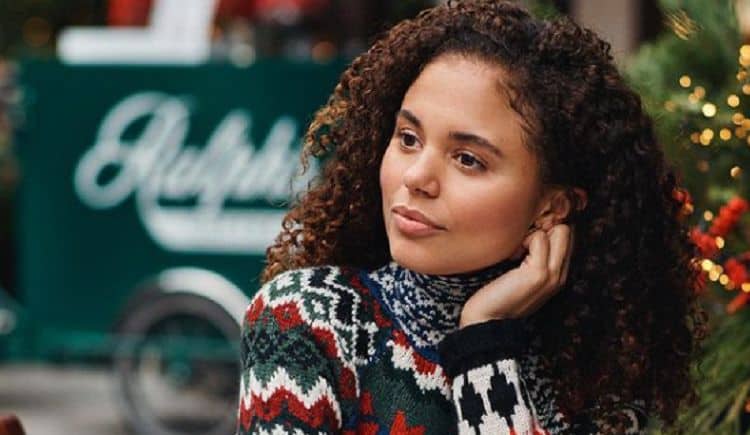 When she's not acting, Jessica Plummer is singing. She was part of a girl group called Neon Jungle long before she was a famed actress, but it's her acting skills that her fans find fascinating. She's everything that you would imagine a talented actress would be. She's beautiful, she's smart, funny, and she's good at what she does. But, her fans don't know that much about the young woman who is taking the world by storm with roles on hit shows such as EastEnders and even "The Girl Before," and we thought it might be time to rectify that situation.
1. She's Young
She's very young in that she is a 90s baby. She was born on September 16, 1992. She will celebrate a major milestone birthday in 2022 as she welcomes her big 3-0. It's a fun decade, and we are here to assure her the rumors are true. Your 30s are your best years.
2. She is English
Jessica Plummer is an English girl with an island heritage. Born and raised in London, she's every bit the English lady. However, her father is from the islands. He's Jamaican. She is also part Jamaican. Her mother is English.
3. She is a Mother
She's a mom, and she has been since 2016. Her little girl is Noa, and she will turn 6 in 2022. Her mother does not share too much about her family, and the world knows better than to ask. Her daughter's life is kept as private as possible, which is always the right decision.
When she starred in EastEnders, she played a survivor. She played a young woman who went through the throes and the tortures of domestic abuse, and it was not an easy role to play. Being someone who has a history and a life like this one is difficult, even when you don't actually live the horrors that the character lives. You have to put yourself into the shoes of the character and learn, and it's nothing short of emotionally taxing.
5. She is Playing Another Difficult Character
Despite cracking a few jokes here and there about being ready to play a light character following her EastEnders domestic abuse victim role, Plummer did not do the easy thing. She accepted a role as a sexual abuse survivor, which is difficult, heartbreaking, and soul-crushing. She took it on, she did it, and her role as Emma Matthews in The Girl Before is beyond stellar.
6. She is Not a Minimalist
She doesn't think that it would last, though she does think that it's a wonderful thing. Plummer is an avid believer in the old saying that a clear space creates a clear mind, but she also feels her mind would immediately sigh with happiness and then start wondering what she can do to fill her spaces.
7. She Speaks to a Therapist
Not one, but many, we should mention. She is a woman who knows that to accurately portray the roles she's earned, she has to learn to be the character. She cannot learn to be an abuse survivor of any sort having not gone through those things, so she speaks to professionals about it. She learns. She educates herself.
8. She Took Part in A Victoria's Secret Fashion Show
One of the coolest things might be to be part of a VS fashion show. However, she did not get to model in it. This was something she did when she was a singer with a girl group, and it was a moment in her life that she will never forget. She was 20, she was on her way to New York City to perform at the biggest fashion show in the world, and she wasn't even famous in her own country yet. She couldn't believe it was her life.
9. She Performed with the Best of the Best
Back when she performed at the VS fashion show, she was alongside her girl group friends and someone else. Someone everyone knows. Taylor Swift is her name. Jessica Plummer got to perform with the superstar at the show, and it was everything. She calls Swift sweet and was hopeful they'd become best friends.
10. She's Private
She knows a thing or two about keeping her private life to herself. She both lives and works in the spotlight, and she knows that this is a place that can be dangerous if you give away too much of your personal life. She does her best to be present for her fans, but she keeps so much to herself.
Tell us what's wrong with this post? How could we improve it? :)
Let us improve this post!