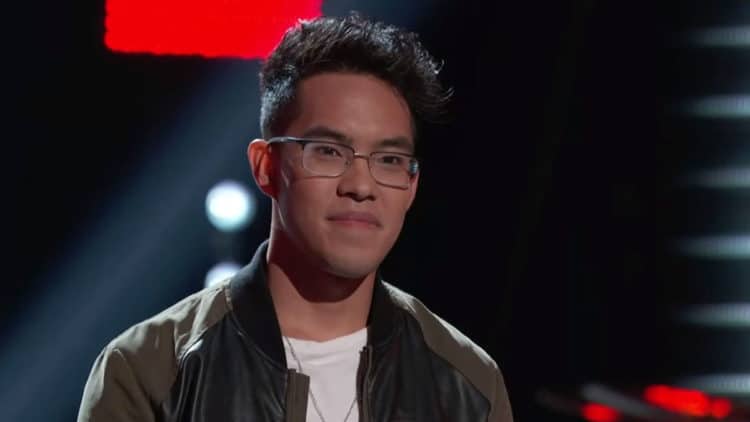 Uncommon would be a good description. Few if any contestants are as hotly contested as Jej Vinson was from the moment he sang Passionfruit (by Drake) in the blind audition. The coaches weren't just complimentary, they fought over who would get the privilege of being his coach. He is truly a force, and a voice, to be reckoned with. If the coaches early assessments are correct, he may well be the next winner.
1. American Dream
22-year-old Jej was born in the Philippines. He was raised there, by his fairly traditional family, for the first 15 years. They moved to the USA for a better life, like so many do. They settled in South Dakota. It's an interesting choice, and he hasn't mentioned why his parents chose S.D. but they must have been fairly happy there since they stayed for several years.
2. Famous Appearance
The young singer had the honor of singing for the president and first lady along with his acapella group. Not the current President, but rather Barack and Michelle Obama when they were still in the Whitehouse. Not many young performers can claim such a prestigious opportunity on their resume.
3. The First Choice Isn't Always the Best
Jej and family wouldn't stay permanently in South Dakota, but he led the way. When he was 18, just three years after they'd moved to the United States, Jej went to an acapella camp located in Los Angeles. This was where he discovered that music was his calling. The appeal of California must have struck him deeply. It is certainly very different from either the Philippines or South Dakota.
4. Music in His Blood
Jej's singing career started earlier than the fateful acapella camp. He had begun singing karaoke years before inspired by his parents. They joined a choir and seeing them sing was likely a part of Jej's formative inspiration for pursuing music. Perhaps that is where the talent comes from as well?
5. Studying Music
When Jej made the decision to go all the way across the country to study music at USC his family supported him. In fact, they believed in his dreams so completely they packed everything and followed him to California. Though he was no stranger to upheaval to follow dreams, yet it still must have been a difficult choice, at least initially. It seems to have turned out to be the right choice, fortunately.
6. He Plays an Instrument
One of the things the talented young singer says is his favorite thing to do is playing the piano. He has mentioned that he enjoys remaking songs so that they feel like his own. It certainly seems like he was fated to end up on a show like The Voice.
7. A Talent For Leadership
At one point Jej was the leader of the USC acapella group. Specifically, he was the Music Director. That makes him a triple threat since he can sing, direct and play the piano. It seems a bit unfair for one person to get so much talent, but he certainly uses it extremely well.
8. People Oriented
When asked what advice he would give to others who shared his dreams, Jej gave a surprisingly simple answer. "Work hard, show up, be kind, and always be humble! If there's one thing I learned, it's that talent can only take you so far, but being nice gives your career longevity." He is right too, many stars have failed because ultimately they were flaky or unpleasant and no one wanted to work with them regardless of talent.
9. Confidence is a Struggle
Far from the self-assurance that so many people assume is a natural side effect of talent, Jej struggles at times. He has said that he feels people's expectations based on his race bother him and he doesn't feel like others expect him to succeed as a musician.
10. Other Loves
If you follow him on twitter you will catch some interesting tidbits and insight on Jej. He apparently has a love of Chipotle chicken. He has also mentioned a bit of a love-hate relationship with naps because they keep him up late at night despite how enjoyable they are.
Final Thoughts
Now that you have a bit more insight into this uniquely talented young man, perhaps you'll see what the judges saw in him. Do you think he's a shoo-in for the win this season? In the end, what the audience thinks will make a huge difference. An up and coming singer can sell albums based entirely on what the people who hear them decide to think. In fact, the popularity of an artist is just that, how many people like you enough to buy your talent. Hopefully, enough people enjoy what they see in Jej as much as the judges do, the world could use more diverse and humble singers.