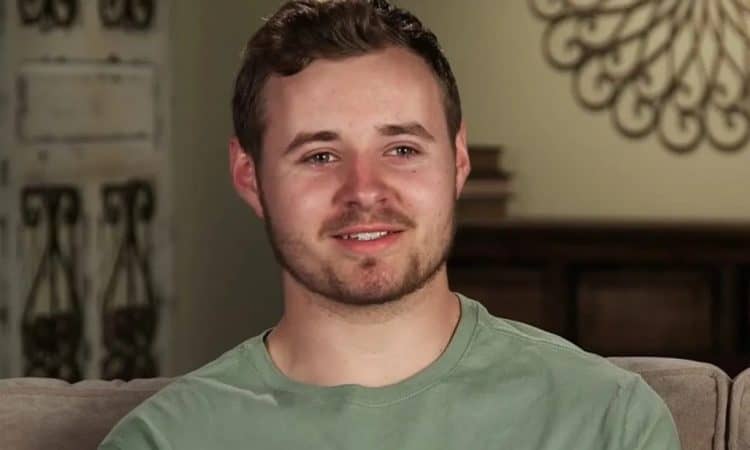 Reality TV has become such a big part of many people's lives that viewers often start to feel like they have personal relationships with reality stars. That has definitely been the case with Jed Duggar and the rest of his family. Jed was only about 10-years-old when 19 Kids and Counting debuted, and he's been in front of the camera for much of his life. In a lot of ways, Jed has grown up in front of the world. Now a full-fledged adult, Jed is building a life for himself and he may be getting ready to start a family of his own. Sources have recently shared that Jed may be engaged and fans are looking forward to hearing more details as they come. Keep reading to learn 10 things you didn't know about Jed Duggar.
1. The Name Jed Is Actually A Nickname
Most people know Jed by that name, but it's actually a shortened version of his 'real' name which is Jedidiah. As we all know, the Duggar family is very religious so it's not too surprising they would pick a name with religious roots. The name Jedidiah is of Hebrew origin and means "friend of God".
2. He's Not Really Into Social Media
Like many other reality stars, Jed has managed to build a large social media following over the years. Still, however, he doesn't seem to have a huge interest in being active on social media unlike some of his siblings who spend much more time building up their online presence.
3. He Loves To Stay Active
Jed may not have any history as a competitive athlete, but that doesn't mean that he doesn't like to get his exercise on. He enjoys staying active and he especially loves outdoor activites. When the weather is nice you can usually find him outside enjoying it by doing things like going biking or exploring his surroundings.
4. He Has Fan Pages
One of the interesting things about reality TV and social media is that people can achieve celebrity status without technically ever doing anything. Jed Duggar is a prime example. Over the years, people have created fan pages in his honor. Most of these pages consist of content that has been reposted from his social media profiles or other random things that were curated from the internet.
5. He Owns A Company
Jed hasn't just been relying on his reality TV fame as a way to make a living for himself. It looks like he also has an entrepreneurial spirit. According to Jed's page on Fandom, a former website belonging to him mentioned that he was the owner of a company called Champion Motorcars. Unfortunately, however, we were unable to find any additional information on the company.
6. He's Into Politics
In 2019, many people were surprised when Jed Duggar announced that he would be getting into politics. He ran to become a representative for the 89th district in Arkansas' House of Representatives. Unfortunately for Jed, he lost by a pretty significant margin.
7. He's Fairly Private
Since Jed spent so many years being followed by cameras, lots of people mistakingly tend to think they know everything there is to know about him. In reality, however, Jed actually appears to be a private person. He hasn't appeared on Counting On since 2019 and he seems to be perfectly content keeping the details of his personal life to himself.
8. He's Been Accused Of Being Sexist
During Jed's attempt to break into the political world, some of the things he said rubbed some people the wrong way. One of those things was some comments he made about his competitor that many people deemed sexist. That coupled with his lack of political experience left a bad taste in a lot of people's mouths.
9. He Has An Adventurous Side
It goes without saying that life as a member of the fundamentalist church comes with a lot of restrictions. As a result, there were a lot of 'normal' things that Jed didn't get the chance to experience when he was younger, and probably still hasn't today. However, he has managed to find little pockets of adventure in his life. In 2020, he even participated in a Polar Plunge.
10. He Hasn't Confirmed His Engagement
Although the internet has been buzzing about Jed's potential engagement, he has yet to confirm or deny the rumors. Since it's not super unusual for the Duggars to be a little secretive, most people probably aren't too surprised by the lack of an official update. By the time the Duggars make any kind of announcement, Jed may have already gotten married.
Tell us what's wrong with this post? How could we improve it? :)
Let us improve this post!