American Actor Jason Ritter has no doubt made a name for himself in showbiz. But perhaps another reason he's so well-known is on account of his father, the late actor John Ritter. However, he's managed to fill some pretty big shoes and forge a career for himself.
Some of the major productions — both in film and TV — include Joan of Arcadia, Gravity Falls, Another Period , Raising Dion, and Freddy vs. Jason. Altogether, there are some lesser-known facts about the star that even his core fans don't know. With that in mind, here are 10 things you didn't know about him.
1. Jason Ritter Is Practically Acting Royalty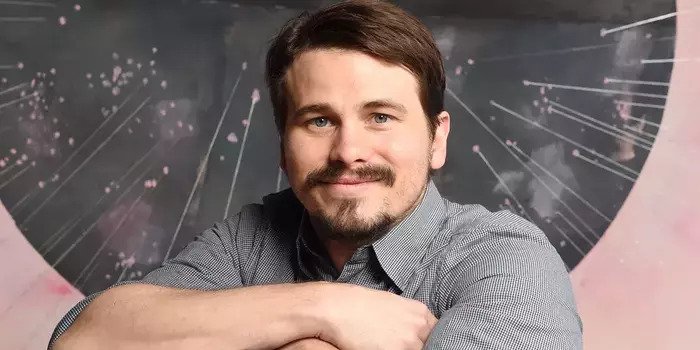 Ritter was born on February 17, 1980, in the city of Los Angeles, California. It's no secret that his is a family steeped in showbiz. Both his parents John Ritter and Nancy Morgan (were and) are actors. Then there's his late grandfather Tex Ritter who was also an actor. Unfortunately, he never got to meet him as he passed away six months before his birth. It doesn't end there, his stepmother, Amy Yasbeck is also an actress. Also, his brother Tyler Ritter joined the 'family business' and is also an actor.
2. He Attended A High School In Santa Monica, California
The star attended The Crossroads School in Santa Monica, California, both in middle and high school. It was there he met Simon Helberg, who later became his roommate at New York University (NYU). He was quite intent on being an actor altogether and it showed in his choice of studies. Ritter graduated with a BFA in drama from the Tisch School of the Arts at New York University. In addition, he went to the Royal Academy of Dramatic Art in London.
3. The Actor Made His Professional Acting Debut When He Was Just 10
Seeing that he practically has acting running through his veins, it's no surprise that Ritter made his film debut at 10. He was in the 1990 television movie The Dreamer of Oz: The L. Frank Baum Story.. He starred alongside his father playing the role of Baum's son in the film. Perhaps it could be said that was the moment he truly caught the acting bug.
4. Jason Ritter Is Married To Melanie Lynskey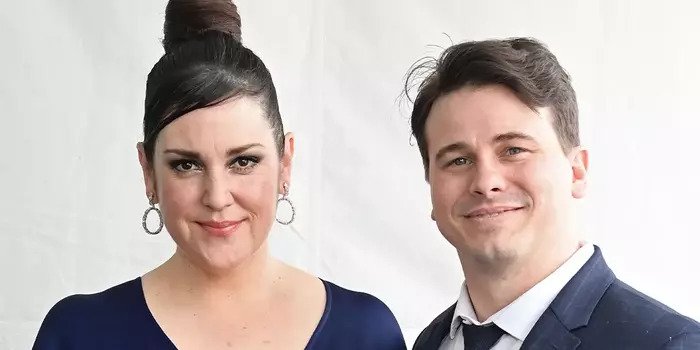 It's safe to say that Jason Ritter is off the market as he's married to fellow actress Melanie Lynskey. Altogether, their relationship has lasted for close to 10 years, and they have a daughter together. Considering the state of marriages in the industry and world at large, their pairing is as cute and wholesome as they come.
How did they meet? Well, the actors had their first encounter in 2013 when they were both cast in the drama The Big Ask. They went on to star in two additional films together, the romantic comedy We'll Never Have Paris and the drama The Intervention. Soon enough they graduated from mere colleagues to 'something more' as they started seeing each other in 2016.
Fast forward to 2020, the couple had a small, intimate wedding on their front porch. Since then they have been going quite strong. The duo has been known to offer compliments to one another and are generally very encouraging on social media. Lynskey is an actress from New Zealand and she's been in the industry since 1994. A few of the productions she's been in include Coyote Ugly, Don't Look Up, Castle Rock, and Yellowjackets.
5. Jason Ritter Once Dated Marianna Palka
Marianna Palka and Ritter were romantically involved from October 1999 up until 2013. The pair first met while they were attending classes at the Atlantic Theater Company in New York City. It's safe to say that their relationship did not stand the test of time.
6. Jason Ritter Has Been Having Trouble With Drinking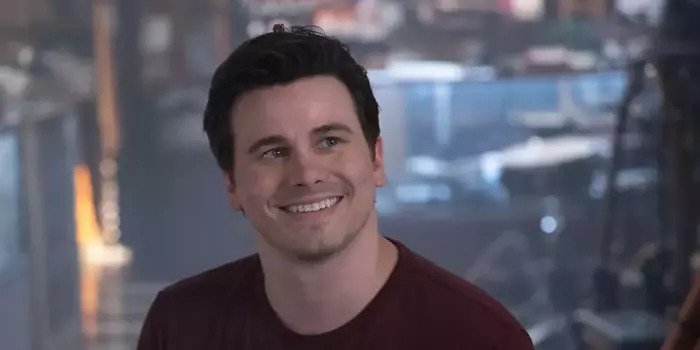 Ritter has been transparent about his battle with alcoholism and how his connection with Lynskey gave him the strength to stay sober. In an interview, he stated that his wife truly deserves more from him and because of that he pledged to stop drinking. If one thing is clear, it's that his family is his priority. Jason Ritter has been sober for a whole year and counting now, and he's a better man for it.
7. He's Also A Voice Actor
In 2019, Ritter lent his voice to the animated film Frozen II. The movie did quite well and raked in a total of $1.4 billion at the international box office. Clearly, his performance was a highlight of the film. The star was also the voice of Dipper Pines in Gravity Falls and Jack in Earth Day.