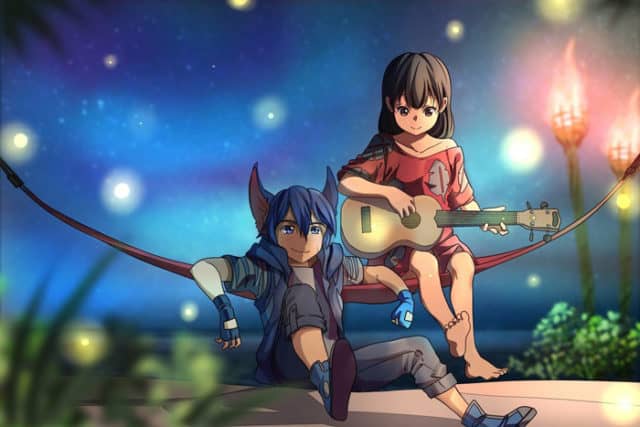 It is no exaggeration to say that the anime industry is a business powerhouse. For proof, look no further than the fact that it managed to bring in $17.7 billion in 2016, which is a new record helped by increasing revenues in not just Japan but also other countries situated all around the world. Furthermore, it should be noted that the rising revenues are not coming from just animated movies and animated series but also anime-related products such as mobile games.
One example of the latter is the mobile game called Fate/Grand Order, which has proven to be so successful that it receives specific mention in Sony's financial reports. Something that is perhaps unsurprising in light of the fact that it has a Japanese version, two Chinese versions, and an English version, while a Korean version is expected to come out later in 2017. Summed up, the anime industry isn't just a business powerhouse but also one that possesses the promise to become even bigger should it play its cards right.
What Are the Obstacles to Further Growth of the Anime Industry?
With that said, there are some serious obstacles to the further growth of the anime industry as well. For example, the studios that make up the anime industry are at their limit when it comes to production, so much so that some of them have their schedules filled up years and years in advance. Furthermore, it is not unknown for some studios to focus on their core audience to the exclusion of pursuing other possibilities for profit, which could be problematic for their successes in overseas markets when the business conditions of their home market are not the same as the business conditions elsewhere.
Can These Obstacles Be Overcome?
Still, these problems are far from being insurmountable. For example, it would not be impossible for the studios to increase their production capacity by making more use of outsourcing. Those who are curious should know that outsourcing sees extensive use by Japanese studios, who often send less important work to Korean and Chinese studios while reserving the most important work for their own animation teams. In some cases, it is not uncommon for entire episodes to be outsourced in this manner, particularly when they belong to long-running series that include a fair amount of filler. Theoretically, Japanese studios could lean even further on their foreign counterparts, though this particular solution would have potential problems such as uneven results. Something that has been known to irritate the consumers from time to time.
Likewise, just because some studios might be a bit too focused on their core audience, the same cannot be said about the anime industry as a whole. There are studios that are perfectly aware of the potential to be found in overseas markets as well as the various ways that can be used to tap into said potential. For one interesting example, look no further than Studio Trigger, which used Kickstarter to fund a second episode of its Little Witch Academia. Something that proved to be so successful that the studio went on to produce a full-fledged series for the franchise that was released in 2017. For that matter, interested individuals might want to look at how a lot of new anime series are now broadcast at more-or-less the same time in both Japan and overseas markets, which is something that requires a great deal of cooperation as well as a great deal of coordination.
As a result, the anime industry possesses potential to become even more important in an economic sense than it is at the moment. However, it remains to be seen whether the studios will continue to make progress in unleashing said potential, which has been an ongoing task for some time.