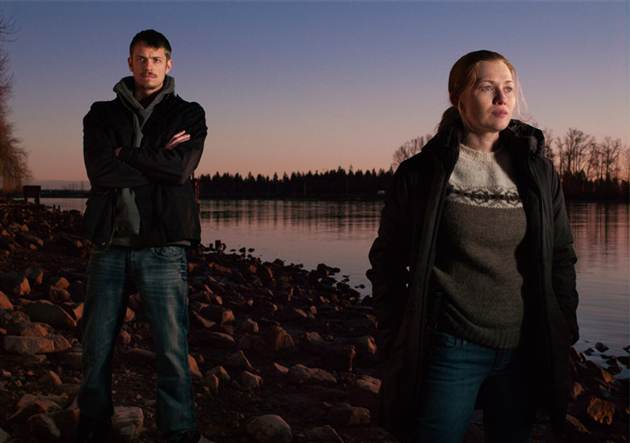 When you look at him, Joel Kinnaman seems like one of the perfect specimens for an action movie since he's got the strong, handsome looks and the physique that's known to drive people nuts when he takes his shirt off or wears something that accentuates his body in just the right way. But he's proven so far that he can do much more than be the big, buff stud in the action movies as he's taken on roles that have stretched his abilities to the limit in some ways and helped him to grow in others. So far in his professional career Joel has established himself overseas and in the US, meaning that he's got a leg up on a few people in the industry when it comes to experience. At this point though it's still going to take an effort to really find him a spot to fit in that might cement his place in the hearts and minds of the masses, as Rick Flagg wasn't the highlight of Suicide Squad, despite the fact that he was a big part of it.
Here are a few more things you might not have known about Joel.
10. He's dealt with a condition called pectus excavatum for some time now.
This is a congenital deformity in which the chest takes on a kind of sunken look as a result of the sternum and rib cage growing abnormally. Joel had to undergo corrective surgery that involved two bars being placed behind his ribs that could be rotated and therefore alter the condition so that there was a proper gap between his ribs and heart. Once the proper gap was reached the bars were fused to his ribs to fill out the cavity as was needed.
9. Joel doesn't really have any problems with nude scenes.
Considering how much work he went through to get the six pack abs and the kind of body shape he needed for the part in Altered Carbon he was actually not hesitant at all to show off his body since he figured that it was time to show off the fruit of his labors.
8. He was a child actor to start with.
Joel started up in 1990 in a soap opera and acted in a large number of episodes but didn't really get into the whole swing of acting until later on in life. Some people don't just jump head first into the business after all.
7. He stepped away from acting until around 2002.
Eventually when he came back he was ready to make a career work and was set on becoming someone in show business. From that point on he started taking roles that he felt would help him to gain a reputation that he could build upon.
6. Joel starred in 9 Swedish films in 14 months.
One has to think that these movies might have been low budget and possibly very simple, maybe even a step above being short films, for him to do this so effectively. If they were full-length feature films however he was one busy man for a while.
5. He was actually a contender for the role of Thor.
A lot of people would gladly agree that Chris Hemsworth was the best choice for Thor since he seems to embody the thunder god without much effort. But Chris wasn't the only man considered for the job since Joel and a few others were on the list as well. Joel was even considered for Mad Max: Fury Road.
4. If you want to remember he was in the latest attempt at remaking Robocop.
There's likely a lot of people that DON'T want to remember this since they likely saw it in theaters and were expecting something infinitely better than the original movie. Well, sad to say it was kind of disappointing despite the fact that the effects were ten times better if not more. The story line however wasn't much of anything and kind of insulted those that had seen the original film. That's just one opinion anyway.
3. He was also in House of Cards for about 15 episodes.
He was Francis' main opponent for a while and until the Underwoods cut the legs out from under him in their unique way his character was actually a pretty big threat that could have changed the whole landscape of the show. Of course given that the show wouldn't be the same without the Underwoods it's safe to say that he never had a real chance at all.
2. He's more dedicated to finding an interesting story to act out than just another role to take on.
There are probably a lot of roles that Joel could take on without any real effort to them, but he wants something that's going to be challenging and force him to do his absolute best. You can't blame him, pushing yourself is one of the best ways to get better.
1. Joel had to go on a strict diet for his role in Altered Carbon.
It's been seen quite often that when producers and directors want their actors to get super-ripped for a part that they impose a rather strict diet upon them that doesn't allow for much of anything extra in their meals.
He's good at what he does, but he has so much potential to keep getting better.