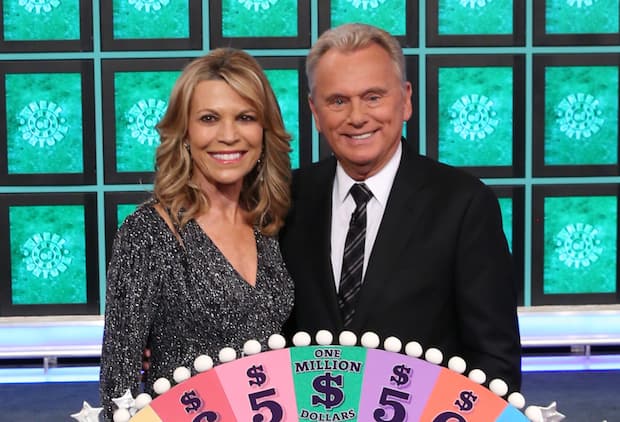 We're only a few days into the New Year and one might think that the movie and television industry would still be nursing hangovers from all that partying and frolicking as they welcomed yet another year of entertainment. But one look at our lists of Top 10 Events This Day in Movie and Television History will tell you that it's actually quite the opposite! The first week has sure seen a lot of action over the years. From award shows to famous births, there has been a lot that has gone down on January 6 over the many years, and here, we bring to you some of the most prominent happenings from the movie and telly world. It includes premieres of popular shows, some famous births, and also some great releases that helped us stay entertained! Here we go!
10. January 6, 1913: The Beautiful Loretta Young from the Black & White Era is Born
We have had more than our share of beautiful and talented actors gracing our cinematic and television worlds over the last many years, and Loretta Young is one amongst those who didn't really need a lot of colors for her beauty to shine through! In the romantic era where all things were black and white, Loretta made her entry into films at a very young age, and her roles as a child actress soon had her hooked on to just about everything to do with entertainment. Born on January 6, 1913, in Salt Lake City, Loretta graced the black and white screens as gracefully as she did the colored screens later on in her career. While most of her movies are today a part of the collection in the Library of Congress, some of them even got her a place of reckoning at awards nights. She won the Academy Award for Best Actress for her role as Katrin "Katy" Holstrum in the 1947 classic The Farmer's Daughter and was again nominated a couple of years later for her role in Come to the Stable as Sister Margeret. An entertainer for life, Loretta even made it big on the small screen, with her show, The Loretta Young Show, keeping audiences entertained for several years between 1953 and 1961. The show won three Emmys and even enjoyed several successful reruns. The wards kept coming, and a Golden Globe as late as 1986, for her role in Christmas Eve, showed the world that the ever-young Loretta Young would always find a place in the hearts of her audience. Loretta passed on in the year 2000 in Los Angeles, California.
9. January 6, 1955: The Inimitable Rowan Atkinson is Born
While the inimitable Rowan Atkinson's role as Mr. Bean is easily his most famous portrayal across screens of all sizes, one would find it surprising that the extraordinary brilliance of this man can be noticed in every interaction we can possibly witness from a wide array of interactions. From his excellent comic timing on Not the Nine O'Clock News to his works on stage that include the highly popular West End show Rowan Atkinson in Revue, the now 67-year-old actor showcases inimitable talent each time he puts himself in the limelight. Born on January 6, 1955, in County Durham, Rowan is quite the celebrity in the UK. Equally well-loved all over the world, thanks to his portrayal as Mr. Bean and Johnny English in Bean, Mr. Bean's Holiday, and the series of films where he played no less than a special agent, Johnny English, Johnny English Reborn, and Johnny English Strikes Again. Some of his other popular titles in entertainment include The Lion King, Never Say Never Again, Love Actually, Scooby-Doo, The Thin Blue Line, and Four Weddings and a Funeral. Equally prolific on stage and on radio, Rowan sure is a multi-talented genius who knows to make every role he chooses a memorable one.
8. January 6, 1957: Elvis Presley Makes a Final Appearance on The Ed Sullivan Show
The Ed Sullivan Show was one of the most popular shows on CBS and enjoyed a run that lasted several decades — from June 1948 to March 1971. The variety show was presented by Ed Sullivan and eventually took on his name after being known as Toast of the Town in the first few years until 1955. Making it to TV Guide's list of "50 Greatest TV Shows of All Time", and grabbing the No. 15 spot too, the show finally gave up its spot on television to the CBS Sunday Night Movie. An open supporter of black talent, Ed welcomed several colored artists to his stage. Some of the most popular individuals and entertainment groups included Ray Charles, The Jackson 5, The Supremes, Nat King Cole, Little Anthony and the Imperials, Ella Fitzgerald, James Brown, Richard Pryor, and The Temptations. While the show had a host of guests making a beeline to interact with Ed and even perform, one guest in particular, and understandably too, was always welcome to the show and made headlines each time he did — Elvis Presley. His first appearance was such a hit that the 82.6 percent audience share that it gathered still remains the largest percentage in US television history! While Elvis made it to the show twice after, it was on January 6, 1957, that the "King" made his final appearance. His second appearance drew an audience of 57 million while the third drew numbers of 54.6 million. Although Sullivan did try to bring back Elvis again, the talks with the star's representatives simply did not work out to either party's satisfaction.
7. January 6, 1975: Wheel of Fortune Debuts on NBC
https://www.youtube.com/watch?v=vIKntwz0Cgc
When a game show that began all the way in 1975 still finds an audience and is tagged the longest-running syndicated game show in a challenging entertainment market that is the US, you know it has got to be among the best, and that's exactly what Wheel of Fortune is. First Aired on January 6, 1975, the television fame show was created by Merv Griffin and hit entertainment gold from the word go. Since then, several hosts, including Chuck Woolery, Pat Sajak, Rolf Benirschke, Bob Goen, Susan Stafford, and Vanna White, have contributed to making the show a hit with the audience. With over 7000 episodes — yes, you did read that right — to its name, this one is sure as successful as they come. Wheel of Fortune even inspired a wide range of shows built on a similar platform in other countries. Australia, Britain, New Zealand, the Phillippines, and Italy were among those countries where producers created a show on the same lines for their national audiences. Other spinoffs included Celebrity Wheel of Fortune and Wheel 2000. It's amazing how a simple idea can sometimes prove to be successful across the globe — Merv was inspired to create the show through the Hangman games he would play with his sister during family trips!
6. January 6, 1978: Michael Crichton Directed Coma is Released
In the 1970s, experimentation in the science fiction genre saw a great lineup of films making their way to an eager audience, and while some of them made it worth their time, there were others that turned out to be laughable in many ways. Coma, a movie directed by Michael Crichton, was part of the former brigade. Well, the numbers the film clocked is enough to announce its success! Made with a modest budget of around $4 million, the movie turned out to be such a big hit that it raked in several times that amount, with final box office collections amounting to a staggering $50 million. Inspired by a Robin Cook novel by the same name, Coma was led by a star cast that included Genevieve Bujold, Michael Douglas, Richard Widmark, Elizabeth Ashley, and Rip Torn. It even had actors like Ed Harris and Tom Selleck in bit roles. The movie follows the investigative adventures of an increasingly suspicious Dr. Susan Wheeler and follows quite an interesting filmmaking pattern that keeps audiences at the edge of their seats. This one even had real-life implications! Patients were scared to enter hospitals, organ transplant donations suddenly plunged, and a Tampa hospital even had to remove the number 8 from one of its operating rooms as a reference in the movie had patients scared!
5. January 6, 1982: The Versatile Eddie Redmayne is Born
Whether it is the Fantastic Beasts franchise or the portrayal of the renowned physicist Stephen Hawking in The Theory of Everything, Eddie Redmayne has shocked audiences with his ability to deliver highly versatile performances. Well, it was on January 6, 1982, that the actor made his way to our universe, and are we thankful for the day! Born in Westminster, London, it wasn't long before Eddie bid goodbye to a career based on his formal education at Eton College and Trinity College and took to the stage to fulfill his destiny in entertainment. Equal opportunities in West End theater and television saw him soon make his way to more meaningful career opportunities, and soon enough, he began adding to his filmography with movies such as The Good Shepherd, Like Minds, and Elizabeth: The Golden Age. Soon enough, he made headlines with two movies that would catapult his career into the big leagues — My Week with Marilyn and Les Miserables. It was then time for some awards and nominations and these came in the way of an Academy Award Best Actor win for The Theory of Everything and a nomination in the same category for The Danish Girl. The Golden Globes, the Screen Actors Guild Awards, the Laurence Olivier Awards, and the British Academy Film Awards too saw him notch wins for his portrayal of Stephen Hawking. Red contributed to Eddie's list of wins too, as did his contribution to the terrific cast of The Trial of the Chicago 7. With so many accolades to his name already, it is heartening to know that Eddie still has a long career ahead of him!
4. January 6, 1984: The Hilarious Kate McKinnon is Born
If you've seen Kate McKinnon's Saturday Night Live sketch where she hilariously plays the part of Justin Bieber, you'll know that his gal has all the gall to carry off just about any role! And she does it with great finesse and hilarity too! Well, it was on January 6, 1984, that Kate made her way into this world and soon enough, began delivering lines and spoofs that would have us laughing our heads off. Born in Sea Cliff, New York, Kate graduated from North Shore High School and Columbia University. She founded a musical improv comedy group called Tea Party while in Columbia and thus began her tryst with comedy. The Big Gay Sketch Show in 2007 and live shows at the Upright Citizens Brigade Theater in NYC soon saw the now 38-year-old actor and comedian making her way into the big leagues. It was time for the Saturday Night Live stage soon enough, and there was no looking back. Since then, Kate has added to her name several notable performances in mainstream films such as Office Christmas Party, The Spy Who Dumped Me, Bombshell, Yesterday, Balls Out, and Ghostbusters. She's also a regular when it comes to Primetime Emmy Award nominations, with nine to her name, including one for Outstanding Original Music and Lyrics and the others understandably, for Outstanding Supporting Actress in a Comedy Series. Kate has also clocked several wins across the awards table for her performances in SNL, Ghostbusters, Nature Cat, and My Best Day.
3. January 6, 1989: The Accidental Tourist Receives a Great Review
There are reviews and there are reviews but when a review reads, "…the whole movie is a journey toward a smile at the end," you know it is a special one. Based on the 1985 novel by Anne Tyler that goes by the same name, The Accidental Tourist is a romantic drama that first made its way into theaters and the hearts of the audience on December 23, 1988. And while the audiences loved the drama and sweet emotions it reflected right into their hearts, a heartfelt review by Roger Ebert, which you can now read on his website, is what we'd love to mention here. A film critic at the Chicago Sun-Times and a Pulitzer Prize winner, Roger's critical reviews were always eagerly awaited by audiences and filmmakers alike, and on the morning of January 6, the team behind The Accidental Tourist sure had loads to celebrate about when Roger sent out a four-star review heaping praise on the film and all that it played out for the audience. Led by a cast boasting of William Hurt, Kathleen Turner, Bill Pullman, Amy Wright, and Geena Davis, amongst others, the movie is listed in the Top 100 Greatest Love Stories in American cinema by the American Film Institute, and well-deservedly too!
2. January 6, 2010: 36th People's Choice Awards
The 36th People's Choice Awards was held on the evening of January 6, 2010, at the Nokia Theater in LA, and had a prominent lineup of stars gracing the event. With Sandra Bullock emerging as one of the leading winners for her brilliant acts in The Blind Side and The Proposal, the night sure had loads of entertainment in store for Hollywood celebrities and fans. Top honors went to Johnny Depp and Sandra as the top favorites among movie actors and actresses, while Hugh Jackman picked up his people-nominated prize as the favorite action star. Jim Carrey beat a stiff comedic lineup of nominations comprising Vince Vaughn, Ben Stiller, Ryan Reynolds, and Adam Sandler to win the favorite comedic star award. The pop brigade was well-represented too, with Miley Cyrus picking up an award for favorite breakout movie actress and Taylor Lautner grabbing the same in the male category. Movies and television shows that took home awards included Inglorious Basterds, The Proposal, Twilight, House, The Big Bang Theory, True Blood, and American Idol.
1. January 6, 2019: 76th Golden Globes
The 76th Golden Globe Awards held on January 6, 2019, saw a host of winners making it onto the stage to acknowledge the accolades bestowed upon them by the Hollywood Foreign Press Association. Held in the ballroom of the Beverly Hilton Hotel in Los Angeles, California, the event was hosted by Andy Samberg and Sandra Oh and saw the initiation of the Carol Burnett Award, a non-competitive recognition rewarded for excellence in television. The ceremony also saw the charismatic Jeff Bridges win the Cecil B. DeMille Award. Movies and television shows that grabbed top honors included Green Book, Bohemian Rhapsody, Roma, and Spider-Man: Into the Spider-Verse. Artists who clocked notable wins in different categories included Rami Malek, Glenn Close, Christian Bale, Olivia Colman, Mahershala Ali, Regina King, Richard Madden, Sandra Oh, Michael Douglas, and Rachel Brosnahan.
That's A Wrap for January 6 on Our Calendar!
We love putting together these Top 10 Events This Day in Movie and Television History lists for you, not just because it gives us a chance to bring to you some truly interesting events, but also because we get the opportunity to sift through our own archives in the hunt for events that we can add to our lists. Well, it's time to move on to our next list now, and for that, we'll have to wrap up this one! So here we are, bidding our goodbye to January 6, only so we can say our hellos to our list for January 7!
Tell us what's wrong with this post? How could we improve it? :)
Let us improve this post!