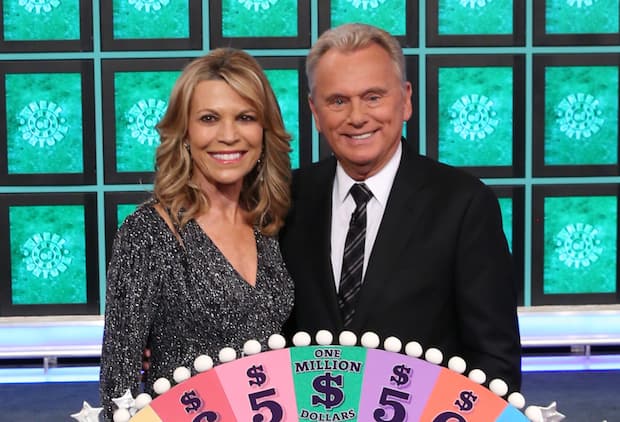 Hearing the wheel spin, seeing Pat Sajak's face, and watching Vanna White in her gorgeous gowns…doesn't it feel nostalgic? It reminds us of growing up with the show on in the background in the living room while sitting at the dining table with our parents and siblings, or getting ready for a game or practice while rushing to finish homework and get our lives together. "Wheel of Fortune," is a show that's been on the air so long we cannot remember life without it, and it brings back so many fun memories. It's like an old song or a scent that brings us back in time – so far back. As kids, we just sat back and watched contestants win super cool prizes when they spin the wheel and give us some letters. As adults, we wonder just where the show gets all its prizes and all the money they've been giving away nonchalantly for decades now. We've done some digging, and now we know.
There are Strings Attached
Not everything is what it seems. In a world filled with social media, pretty photos, and beautiful articles, the world should know this by now. Not everything is what it seems, and not everything comes across the same way it is posed. When you are a prize show contestant on this particular show, there are some serious stipulations associated with winning. So, while we don't have the exact concept, it seems that most shows like this one are very similar. The network that airs the show is going to provide the show with something called a weekly prize budget. This money is then used to give out prizes, but the show wants to do more than just the small amount they're given from the network. What the show does, in this instance, is throw in something called a fee spot. This is something that comes in at the end of the show, and that is typically how the show generates the revenue needed to fund the prizes that they promise their contestants after they win big money. The fee spot at the end of a show like this one is quick. It might be all of 10-seconds. However, "Wheel of Fortune," much like "Jeopardy," has been on the air and in syndication for so long that people want to have those big fee spots and they are willing to pay to promote their business. These shows are huge. They have massive numbers in terms of viewers, and nothing wavers. If you are a business owner who wants a spot like this at the end of a hit show, you can expect to pay at least $15,000 for just one spot. It's a lot of money, but this is precisely how these shows generate their money.
Purchasing Tangible Prizes
In addition to monetary prizes, this is a show that focuses primarily on tangible prizes as well. When it pertains to a trip that a contestant might win, this show goes above and beyond with their trips. But, how do they pay for them? The answer is simple. When a contestant wins a trip on the show, the show then does a promotion with the company that they are building the trip experience with. As far as vehicles go, they often partner with vehicle manufacturers, dealerships, and brands, and that allows them to purchase the vehicle prize outright for cost. This means the dealer cost – not the total cost of a car if a person were to go to a dealer and purchase the vehicle on their own. It is an entirely different concept that works for the show. It is also important to remember that all contestants are required to pay taxes on all prizes and winnings. They must pay the sales tax on a vehicle or a vacation, and there are many caveats associated with winning a prize like this one on a show like this. It's not always easy to understand, but the show finds its ways to pay for things. For example, a flight will only take you so far outside of the city that you win a prize from, and for so many hours. A hotel room might be comped or paid for by the show as part of the prize, but any of the additional expenses become the responsibility of the winner to pay for. In some instances, there's just one feasible way to pay for those things by a contestant who wins, and they often forfeit the prize and get nothing in return. It's a shady game, but it's one the world loves to play.