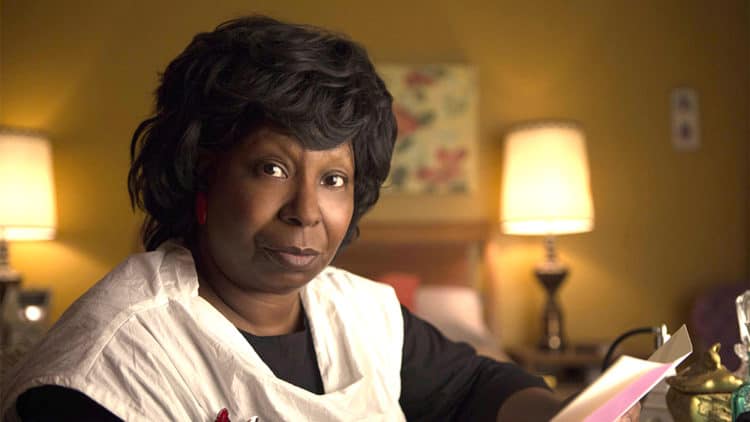 There's plenty of people that might line up to give a reason why Whoopi Goldberg shouldn't be the next Doctor Who and a lot of them feel as though they'd fly apart under a minimum amount of scrutiny. But perhaps one of the best arguments is that despite her love for the franchise and her desire to become the first American doctor, which would be interesting to be entirely honest, it doesn't feel as though fans are going to stick around if she does. Let's be clear, a lot of fans might stay just to see how she does, but it does feel as though many upon many might be even more opposed to this than they were when Jodie Whittaker took on the role and made it clear that she wasn't going anywhere. At the moment it's apparent that Whittaker isn't going anywhere as of yet since she hasn't made it clear at the moment if she is stepping down from the role, even though many articles have run that state that she has been reported to be stepping away at some point. But Goldberg taking on this role does raise a lot of questions, one of those being whether fans would really accept her as the next Doctor, or if they would cease to watch the show until she was replaced with someone else.
At this point in her career, it would appear that Whoopi is still busy since there is still word of a Sister Act 3 coming up, and her part in The Stand miniseries is bound to keep her in the good graces of many no matter how some folks have criticized her role as Mother Abigail. But taking on the part of the Doctor is a huge switch that would likely take a lot of getting used to if it did happen, though arguing against it almost sounds like something that would elicit a response from many other people that would end in a heated debate. It's a little easier to say that she might be a good candidate just to try out and see what happens, but saying that on social media is likely to start something that will spread faster than a brush fire and alienate a large number of fans. A lot of arguments that come with this idea are bound to be personal since some people don't like Whoopi for their own reasons, but that wouldn't be enough to say why she shouldn't be the next Doctor. If anything, it could be that people want to maintain continuity with the show since the Doctor has never been an American and it's likely that going down that route might dilute the entire franchise since it could be that after being an American fans might decide to wonder why can't the lead character be another nationality, which would no doubt start another inane debate that would go nowhere.
A lot of people might actually state 'if it ain't broke, don't fix it', which would, unfortunately, be kind of an awkward statement since the Doctor Who series has undergone a few moments in the past when people were less than satisfied with what they were being given. Casting Whoopi as the Doctor would be one more faux pas to a lot of people since like her or not, Whoopi is kind of a polarizing individual at times and when it comes to favored franchises, a lot of fans will actively fight back against one decision or another no matter if they can make a difference or not. Some people think that Whoopi is a great actress, others think that she's not worth that much when it comes to various roles, and some don't care so long as the show is still presented as it's always been and the story is believable enough. Given that the Doctor comes back in a different form all the time it's easy to wonder why the Doctor couldn't come back as an American black woman this time in order to spice things up a bit. Again, the most obvious reason why people don't want this to happen is that it upsets the status quo and fans might start turning away from the show in droves. There would be plenty of people that might claim that those leaving aren't 'real fans' even if those staying still didn't want to see Whoopi but would live with the switch just for the sake of being able to see the show continue. Right now it doesn't sound as though it's the most popular idea, no matter if Whoopi has a connection she might be able to use it to her advantage.
Whatever does happen it's certain that people are going to talk about it as they tend to do, and it's also easy to think that many people will be making their opinions known.