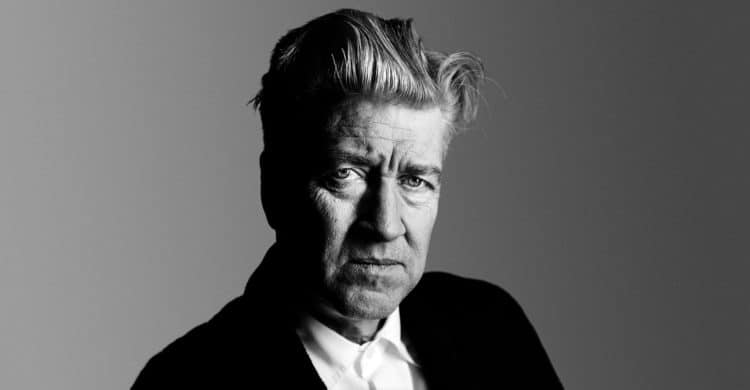 The pages of entertainment across history have in it several renowned happenings ranging from spellbinding works to towering personalities, and in our series Top 10 Events This Day in Movie and Television History, we try and bring to you some of the most interesting happenings from a particular day. This time around, it's January 20 that has us hooked, and here, we bring to you 10 events that occurred across the decades. From famous births to premieres and releases, this list has it all!
10. January 20, 1926: Patricia Neal is Born
The beautiful Patricia Neal was born Patsy Lousie Neal on January 20, 1926, in Packard, Kentucky, and was an active member of the entertainment industry ever since her debut in 1945 as a 19-year-old until a year before her death in August 2010. An American actress who lent her prowess to the screen as well as to the stage, Patricia was quite a success when it came to picking up accolades for her brilliant works. Thanks to her impressive work in films, she had to her name an Academy Award win, a Golden Globe Award win, two British Academy Film and Television Award wins, and three Primetime Emmy nominations. Some of the titles associated with her include The Waltons, The Homecoming: A Christmas Story, The Day the Earth Stood Still, Breakfast at Tiffany's, A Face in the Crowd, and Hud. In Hud, her role as Alma Brown was the one that won her the most accolades, bringing her awards wins ranging from the Academy, BAFTA, and Laurel Awards, to the New York Film Critics Circle and National Board of Review awards. Tragic occurrences in Patricia's personal life also served as inspiration for some works including The Patricia Neal Story and To Olivia.
9. January 20, 1946: David Lynch is Born
A visual artist, a painter, a writer, a musician, and a filmmaker, David Lynch is considered a pioneering face of modern American filmmaking, and every title attributed to his name is considered among the best works the entertainment industry has seen in terms of surrealist filmmaking and non-linear narratives. In honor of his works, David was awarded the Academy Honorary Award in 2019. Of course, his active works have already helped him gather top-notch nominations and awards in various categories. Some of the most popular titles that evoke the unmatched style that David is popular for include The Elephant Man, Twin Peaks: Fire Walk With Me, Blue Velvet, Dune, Eraserhead, Mulholland Drive, Inland Empire, The Straight Story, and Wild Heart. First entering the industry in 1966, David has to his name more than half a century of work and in addition to his films, also has several works in art in music. A true creative genius, David Lynch is one of the few multitalented filmmakers who have breathed new life into the way Hollywood makes films and will forever be remembered for their distinguished contributions to the visual realm. It was on January 20, 1946, that David Lynch was born.
8. January 20, 1949: The First Time a US Presidential Inauguration was Televised
Today, it is part of the US presidential election process for the world to witness the inauguration event of every US president after the elections decide on a winning candidate. But it was only on January 20, 1949, that the broadcast of the event was first televised, ringing in a new era for politics on television. The president to first have the honor of reaching out to the American public through the broadcast of an inaugural event was Harry S. Truman during his second term as US President. As the 33rd President of the United States, President Truman won the top spot to a full elected term in 1949 and this second inauguration was the first-ever presidential inauguration to be televised nationwide.
7. January 20, 1956: Bill Maher is Born
Born William Maher on January 20, 1956, Bill Maher is one of the most well-known faces on television and dons several hats in entertainment including that of a comedian, an actor, a political commentator, author, and a TV host. Well known for his political views, top-of-the-line interviews, and debates on topics ranging from religion to mass media, Bill is best known for two of his shows — Real Time with Bill Maher and Politically Incorrect. Critical of everything that remotely spells religion, Bill's documentary on his views, Religulous, is quite popular with his fans. Quite popular with the masses too, he has to his name a Hollywood Walk of Fame star and ranks in Comedy Central's list of 100 Greatest Stand-Up Comedians of All Time. Bill is also a social activist, with his work with PETA and Project Reason and the legalization of cannabis part of his socially relevant list of works. On the entertainment front, he also has to his name a Primetime Emmy Award for his role as executive producer of the documentary television series Vice.
6. January 20, 1990: 47th Golden Globe Awards
The 47th Golden Globe Awards was held at the usual venue, The Beverly Hilton Hotel in Los Angeles, California, and was hosted by Sam Elliott and Cybill Shepherd. The nominations for the awards were announced on December 27 the previous year and month and had Born on the Fourth of July, Glory, and When Harry Met Sally… leading the list of most nominations in films and L.A. Law leading the list of nominations in television. When it came to the winning list, titles and projects that made their way to the top included Born on the Fourth of July, Driving Miss Daisy, The Fabulous Baker Boys, Glory, The Little Mermaid, Steel Magnolias, Cinema Paradiso, China Beach, Murphy Brown, Lonesome Dove, Wiseguy, Murder, She Wrote, Cheers, Anything but Love, No Place Like Home, Quantum Leap, and Roe vs. Wade. Celebrities who took to the stage to claim their winning trophies included Tom Cruise, Michell Pfeiffer, Morgan Freeman, Jessica Tandy, Denzel Washington, Julia Roberts, Oliver Stone, Alan Menken, Ken Wahl, Angela Lansbury, Jamie Lee Curtis, Ted Danson, Christine Lahti, Robert Duvall, Amy Madigan, and Dean Stockwell. The enigmatic Audrey Hepburn was honored with the prestigious Cecil B. DeMille Award.
5. January 20, 1994: Four Weddings and a Funeral Premieres at Sundance
A British romantic comedy that took the world by storm and still boasts of a dreamy-eyed fan following, Four Weddings and a Funeral first premiered at the Sundance Film Festival on January 20, 1994, before enjoying a wider release in the UK on May 13, 1994. A phenomenal hit, the movie was made on a budget of $4.4 million and when the final numbers came in, it had raked in an impressive and mammoth $245.7 million at the worldwide box office. The movie had quite the talented star cast too and brought into the limelight several endearing nuances of every performer. The list of actors who made an impression in the movie and contributed to its success in their own unique ways included Hugh Grant, Andie MacDowell, Simon Callow, Kristin Scott Thomas, John Hannah, James Fleet, David Bower, Charlotte Coleman, Rowan Atkinson, and Corin Redgrave. Directed by Mike Newell and written by Richard Curtis, Four Weddings and a Funeral was probably the most impactful for Hugh Grant's career and made the actor a household name in the US. The title also paved the way for Hugh's entry into several mainstream Hollywood movies.
4. January 20, 2002: 59th Golden Globe Awards
The 59th Golden Globe Awards went down on January 20, 2002, at The Beverly Hilton Hotel in Los Angeles, California, and during the course of the evening, picked out the winners from the nominations that were announced a month ago on December 20, 2001. Titles and projects across the film and television industry that clocked wins included Band of Brothers, Six Feet Under, Conspiracy, Life with Judy Garland: Me and My Shadows, James Dean, Spin City, Sex and the City, 24, Alias, Six Feet Under, No Man's Land, Kate & Leopold, Moulin Rouge!, A Beautiful Mind, Gosford Park, Iris, The Royal Tenenbaums, and In the Bedroom. Celebrities who took home trophies for the evening included Russell Crowe, Sissy Spacek, Nicole Kidman, Gene Hackman, Jennifer Connelly, Jim Broadbent, Robert Altman, Akiva Goldsman, Craig Armstrong, Sting, Jennifer Garner, Kiefer Sutherland, Charlie Sheen, Sarah Jessica Parker, James Franco, Judy Davis, Stanley Tucci, and Rachel Griffiths. The dashing and talented Harrison Ford took home the highest honor for the evening, the Cecil B. DeMille Award.
3. January 20, 2006: High School Musical is Released
When High School Musical first premiered on January 20, 2006, we doubt anyone could have guessed it would make stars out of most members of the cast and go down in television history as one of the most popular musicals of all time. But that's exactly how it all went down with this one! In fact, this is the first Disney Channel Original Movie that went on to inspire a full-fledged theatrical release, High School Musical 3: Senior Year. The second in the series — High School Musical 2 — was a television movie just like the original. With Zac Efron, playing the role of Troy Bolton, and Vanessa Hudgens, playing the role of Gabriella Montez, taking the lead, this one explored all the romantic and rivalry-filled environs of high school, adding to the entire plot the beautiful element of music. The premiere of the movie hit quite a high note when it clocked a viewership of 7.7 million, the highest for the Disney network, and over time, has clocked a mindboggling viewership of 225 million. The music turned out to be as popular as the storyline, with the soundtrack debuting at number 133 on the Billboard 200, and eventually climbing to the numero uno spot twice — on March 1 and again, on March 22, 2006. The title raked in a string of nominations in various awards shows and clocked wins at ASTRA Awards, Billboard Music Awards, Nickelodeon Australian Kids' Choice Awards, Humanitas Prize, Nickelodeon UK Kids' Choice Awards, Primetime Emmy Awards, Television Critics Association Awards, Teen Choice Awards, Casting Society of America Awards, Directors Guild of America Awards, and the Golden Reel Awards.
2. January 20, 2007: 12th Critics' Choice Movie Awards
The 12th Critics' Choice Awards were held on January 20, 2007, at the Santa Monica Civic Auditorium in Santa Monica, California, to honor the best works that had gone down in 2006. When the nominations were announced, Babel, The Departed, Dreamgirls, and Little Miss Sunshine led the way with 7 nominations each, The Queen followed with 4 nominations, and coming up third with 3 nominations each were Blood Diamond, Charlotte's Web, Letter From Iwo Jima, Notes on a Scandal, and Little Children. When the wins started flowing though, the ones that took home the final awards were Elizabeth I in the Best Picture Made for Television category, Borat in the Best Comedy Movie category, Dreamgirls for Best Soundtrack, Charlotte's Web in the Best Family Film category, Letters from Iwo Jima in the Best Foreign Language Film category, Cars as Best Animated Feature, An Inconvenient Truth in the Best Documentary Feature category, Little Miss Sunshine for Best Cast, and The Departed in the Best Picture category. Celebrities who took home awards during the course of the evening included Martin Scorsese in the Best Director category for The Departed, Hellen Mirren in the Best Actress category for her role as Elizabeth II in The Queen, Forest Whitaker in the Best Actor category for his role as Idi Amin in The Last King of Scotland, Eddie Murphy as Best Supporting Actor for his role in Dreamgirls, Jennifer Hudson in the Best Supporting Actress category for her role as Effie White in the same movie, Paul Dano as Best Young Actor for his role as Dwayne in Little Miss Sunshine and Abigail Breslin as Best Young Actress for her role as Olive in the same movie.
1. January 20, 2008: Breaking Bad is Released
A neo-Western crime drama series that has taken the world by storm, Breaking Bad may have run on television for 5 seasons and 62 episodes only but this one sure has the potential to gain a cult following that will keep going for decades. One of the most popular, successful, and gripping crime series to hit the audience with a mix of various genres — ranging from thriller and neo-Western to tragedy, and black comedy — the series was created by Vince Gilligan, and apart from the rest of the cast, sure threw Bryan Cranston back into the limelight the actor deserved all along. Along with Bryan, other actors who received their share of accolades for their roles in the series included Anna Gunn, Aaron Paul, Betsy Brandt, Dean Norris, Giancarlo Esposito, RJ Mitte, Jonathan Banks, Bob Odenkirk, Jesse Plemons, and Laura Fraser. The immense success of the series also gave rise to several spinoffs and adaptations including Metastasis, Better Call Saul, Talking Bad, Breaking Bad: Criminal Elements, The Broken and the Bad, as well as other fan-edited works. Breaking Bad first premiered on January 20, 2008, and while the last episode aired on September 29, 2013, the way things are going, it sure seems like it will be a while before fans give up on creating more and more weird and quirky memories related to the series!
That Brings Us to the End of Yet Another Edition of Top 10 Events This Day in Movie and Television History!
When writing editions upon editions of Top 10 Events This Day in Movie and Television History, we often come across so many happenings that it becomes difficult to let go of the most interesting ones. And although we cannot always accommodate them in this series, we make sure we make note of the truly captivating ones and keep them aside to work on later. And that's how you find some of the most entertaining stories from film and television history making their debut on our site TVOverMind.com. So, as we wrap up yet another edition of our series, here's a promise that we'll keep bringing you more!
Tell us what's wrong with this post? How could we improve it? :)
Let us improve this post!