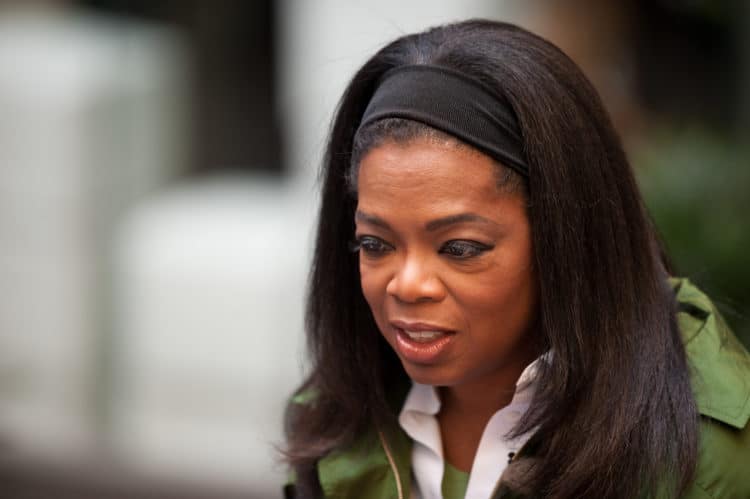 Happy New Year Everyone! It's amazing how some things in life stay on our list of favorites no matter how many years pass by. And our dear old habit of television is one among them! Whether it is the first day of the year or the last, we never fail to switch on our televisions and watch our favorite programs on them or simply, browse through the channels in the hope of finding something that fits our mood. And of course, the trusty entertainer does not disappoint! In a bid to do justice to all that television has given us over the decades, and to let you in on all the juicy historical happenings in television history, we bring to you our new series on all things television — Top 10 Events This Day in Television History. So, here we go with our first Top 10 Events This Day in Television History list! January 1, here we come!
January 1, 1930: Frederick Wiseman, Popular Documentarian and Filmmaker is Born
If you're a lover of documentaries that provide you with loads of information in the most interesting and entertaining ways, you've probably watched several works of the brilliant Frederick Wiseman already. And if you haven't you definitely should! One of the most renowned American documentarians of all time, and honored with the Academy Honorary Award and the Golden Lion among other awards for his wide array of work through the decades, Wiseman has to his name several award-winning documentaries and films. Sifting through more than 100 hours of footage for making any of his films, Wiseman is a master of his art and has been rightly labeled as 'one of the most important and original filmmakers working today".
January 1, 1953: The First TV Detector Van Made Its Appearance on Britain's Streets
The rather infamous TV Detector Vans of the British Broadcasting Corporation have been objects and scandal and ridicule for the television network for decades now, and although the general public has only had fun at the expense of these vans, or have called the entire exercise a nuisance, the BBC continues to swear by these vans! First appearing on the streets of the UK on January 1, 1953, these vans were driven around the streets of cities, trying to detect televisions that had not yet paid the licensing fees for to the BBC. Eerie commercials and even more bizarre claims of how the vans could almost magically catch any wrongdoings have plagued the ten generations of vans ever since they made their debut. A form of tax, the license fees that the BBC collects from television owners adds up to a major bulk of the network's earnings.
January 1, 2019: We First Learned of Bruce Campbell Hosting the Return of Ripley's Believe It or Not!
Ripley's Believe It or Not has been a source of knowledge and entertainment for more than a century now and Bruce Campbell — some of you may know him better as the Ash Williams of the Evil Dead horror movies franchise — has been an entertainer for quite a few decades too. Well, Campbell's passion for mindblowing, quirky, and bizarre facts also sees him host the series ever since it returned in 2019. On January 1, 2019, the first announcements were made of Campbell's new role, and soon enough, fans were applauding how the right choice had indeed been made, and "Hail to the King, baby!" was a common cry!
January 1, 1976: NBC Changed Its Logo Spending A Whopping Million and More
On January 1, 1976, NBC decided to revamp its logo, a move that would usually bring in some refreshing new vibes to a company, but NBC wasn't so lucky. The reason was the cost surrounding the logo. A red trapezoid and a blue one have the NBC logo a rather contemporary feel but the trouble began when Nebraska ETV filed a lawsuit against NBC. A closer look at both logos did give away the reason and NBC spent $800,000 to settle the lawsuit, spending the money to buy studio equipment for the network. It also added to the list a color mobile unit and costs to develop a new logo, an amount upwards of $50,000. The troublesome logo didn't last too long though, and the efforts to keep it eventually proved to be futile.
January 1, 1958: Sammy Davis Jr. Weds Loray White Amid High Drama
Who in their right minds in the 1960s passed up an evening watching the Sammy Davis Jr. Show, except of course if it was to watch one of his popular live performances! A singer, actor, dancer, comedian, and entertainer par excellence, who lived a life filled with ups and downs and yet managed to keep the crowds entertained, lived a life filled with high drama, and his wedding to Loray White was no different. On January 1, 1958, Davis married White, on the condition that the marriage would be dissolved within a year, all in a bid to protect himself from death threats from the mob. While the marriage itself was a sham, even the wedding day did not go off peacefully, with Davis even trying to strangle his to-be wife right after the wedding. The divorce proceedings began even before the year was out and the court finally granted the couple the divorce in April the next year.
January 1, 1983: The Technology that Changed the Way We Watch Television Was Born
If you're still wondering what we're referring to, we're talking about the birth of the Internet! On January 1, 1983, the beginning of the internet began to take root and who would know that a technology that was then pegged as a passing fad would soon drive the world, let alone the television industry! Today, the internet enables you to download a variety of information and entertainment videos to your television and stream a host of programs that keep you entertained 24/7. Yes, there was a time when everyone was talking about how the internet would kill the television, but hey, it's now quite safe to say that the two have not only learned to live with each other but have also learned how to do it well!
January 1, 1994: News of Howard Stern's New Year's Eve Beauty Pageant Spills Over
Howard Stern is well-known for his transgressions and adventurous forays in entertainment, but if you thought the Stern of today is hilarious and controversial, you completely missed out on one new year's eve when Stern made headlines for hosting a beauty pageant. Opening the show with an epic welcome line, "Live from fucking Newark! The carjacking capital of the world!", Stern pretty much set the tone for the Miss Howard Stern New Year's Eve Pageant from the very start. And the rest of the show did not disappoint. We managed to find the entire video for you! Sit back and enjoy some classic Howard Stern humor!
January 1, 2011: Oprah Winfrey Network Makes Its Debut
The Oprah Winfrey Network, or OWN, first made its debut on January 1, 2011, replacing the Discovery Health Channel, and brought to audiences a staple flow of African-American entertainment. With an underperforming channel on his hands that needed to see an upward graph, the then-new CEO of Discovery Communications David Zaslav soon decided that Oprah Winfrey, with her desire to have a network of her own, was the perfect candidate for a joint venture to fulfill both goals. A deal was struck and OWN made its way into millions of homes. And no, against popular opinion, Oprah Winfrey does not own the entire network, and has actually been selling her stake in it. She, however, remains the CEO as well as Chief Creative Officer.
January 1, 2018: Family Movie Grandpas's Great Escape is Released on BBC One
Based on a book written by David Williams, Grandpa's Great Escape is a TV movie that won quite a few accolades for its endearing storyline and brilliant performances. The BAFTAs, the Banff Television Festival, and the British Academy Children's Awards were among the prominent ones. Directed by Elliot Hegarty, with David Williams, Kit Connor, Sir Tom Courtenay, and Jennifer Saunders in leading roles, the movie tells the heartwarming and quirky story of a young boy helping his grandfather, a war veteran, escape from a retirement home. The ensuing melee makes for fun viewing indeed! It was on January 1, 2018, that the movie first made its debut on BBC One.
January 1, 2022: ESPN Classic and NBC Sports Network Shut Down
The world of entertainment is constantly evolving and so are the ways in which we watch these evolutions in the form of artists and programs. The effects of evolution, however, also end a few journeys. And the last few years have proved to be the end of the road for sports networks that had for years been the only source of all things sports for fans all over the world. This year, the first day of the new year day brings down the curtains on two popular sports networks – ESPN Classic and NBC Sports Network. The ESPN Classic sports network first made its debut in 1995 as the Classic Sports Network before being acquired by ESPN two years later. The NBC Sports Network has been around since 1939 and has offered a staple diet in sports news to several generations. Well, although it's sad to see these well-loved networks go, we are glad the audience won't miss out on sports entertainment with most programs from the networks finding their way to streaming platforms.
Let's Switch Off This Set of Info Bytes For Now!
As much as we loved bringing you this lineup of Top 10 Events This Day in Television History, we also need to call it a wrap at some point! Watch this space and keep coming back for more such interesting lists. We promise to bring them to you every day of the year!
Tell us what's wrong with this post? How could we improve it? :)
Let us improve this post!