James Hong is an American actor, producer, and director. In a career spanning almost seven decades, he has portrayed a variety of roles in numerous U.S. media productions. He has appeared in both comedic and dramatic roles as one of the most prolific character actors of all time. With over 600 credits in his name, James Hong is often referred to as having been in more movies than any other actor in the history of Hollywood.
A prominent member of the Asian American community, Hong co-founded the first Asian American theatre organization in the United States, East West Players. The organization is the longest-running Asian American theatre and the largest producer of Asian American theatrical works. Although not a highly decorated performer, in 2022, he was awarded a star on the Hollywood Walk of Fame for his contributions to film and television.
The Early Life Of James Hong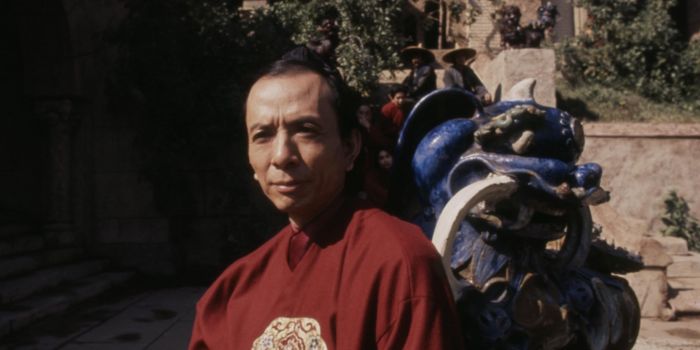 James Hong was born on 22 February 1929, in Minneapolis, Minnesota to a Chinese family. His father, Frank Wu Hong, had emigrated from Hong Kong to Chicago via Canada, and then later moved to Minneapolis. While in Minneapolis, he owned a restaurant and was the leader of the local Hip Sing Tong, a Chinese-American criminal organization that was originally formed as a labour organization.
As a young child, Hong moved to Kowloon, Hong Kong where he underwent his early education. He returned to the United States at the age of 10. However, because he was seen as a foreigner and did not speak English very well, he was a target of bullying and racism from his classmates. In June 1947, he graduated from Minneapolis Central High School. During this time he developed an interest in acting after watching Chinese opera performers perform for Minneapolis laundrymen in his father's herb shop.
To please his parents, Hong studied civil engineering at the University of Minnesota, but his studies were interrupted by the Korean War which he was drafted into. After the war, he finished his degree at the University of Southern California. After graduating, he began working as a road engineer for Los Angeles County.
The Career of James Hong
While working full-time for Los Angeles County, Hong took up acting in the evenings, on the weekends, and during his vacation and sick days. His breakthrough in entertainment came in February 1954 when he appeared on the radio and television game show You Bet Your Life hosted by Groucho Marx. While on the show, he did several impersonations including one of Marx. This got the second biggest amount of fan mail ever for the show. His appearance on the show got him an agent and kickstarted his career in Hollywood.
A year later, he got a role in Soldier of Fortune. After this, he got a union card and I started acting in several films a year and had to quit civil engineering. Since his debut in 1955, Hong has acted in several films and television series including Jackie Chan Adventures, Blade Runner, Big Trouble in Little China, The Sand Pebbles, R.I.P.D, and Seinfeld. He has also acted as a voice actor in numerous animated films and television series including Mulan, Teen Titans, Kung Fu Panda, and Turning Red.
His Contribution to The Film Industry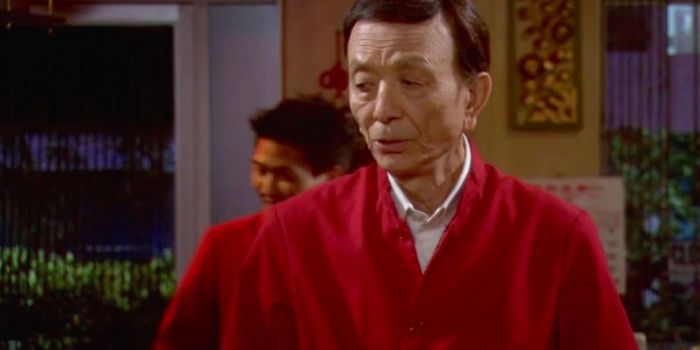 James Hong has had a storied contribution to the film industry and Hollywood at large. It has been suggested by numerous publications that he has appeared in more movies than any actor in the history of Hollywood. This is often credited to the fact that he has appeared in productions in almost every year since his debut in 1955. Early in his career, he recalls acting in about 10 movies or TV shows a year.
Hong was also part of a community of Asian American performers who had battled stereotypes in Hollywood, which paved the path for future stars. He also co-founded the longest continuously-running minority theatre in the United States, East West Players. He has been recognized for his contributions to Hollywood with a star on the Hollywood Walk of Fame. At the age of 93, he is the oldest person to receive a star.
What Is James Hong Doing Now?
James Hong is still working on his legendary career. In 2022, he gained newfound prominence for his role in Everything Everywhere All at Once. His performance in the film was widely praised, and along with other members of the ensemble cast, he received a Screen Actors Guild Award and a Hollywood Critics Association award.
Hong has stated that his performance in Everything Everywhere All at Once opened up a whole new ball game for him. As a result of this, he has no plans of retiring from acting anytime soon. He is set to reprise his role as Mr. Ping in Kung Fu Panda 4 which is set for a 2024 release.
Tell us what's wrong with this post? How could we improve it? :)
Let us improve this post!