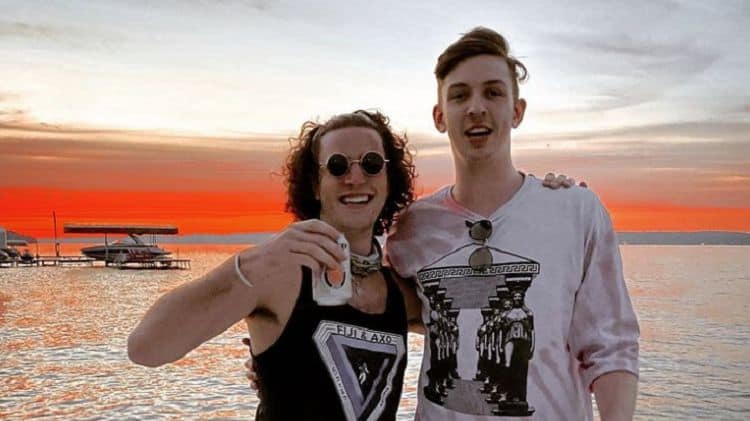 After the success of season one of The Circle, the series is back with an all-new cast. This time, however, the benefits have the advantage of seeing which strategies worked during season one, and Jack Atkins is using one that many people are familiar with: catfishing. Jack has entered The Circle posing as a woman named Emily and he's ready to trick his way to the top. Of course, those who watched the series last year will know that catfishing doesn't seem to be the best option, but Jack is ready to prove all the doubters wrong. As the season continues, it'll be interesting to see how things go for him. Here are 10 things you didn't know about Jack Atkins.
1. He Is From Connecticut
From what we can tell, Jack was born and raised in Connecticut and he went to high school at a private school in New Haven called Hopkins School. Of course, however, his persona on The Circle has a bit of a different background than Jack does in real life.
2. He Is A College Student
College is all about having new experiences and Jack is in the process of having one that not many people can say they've had. Jack is currently a college student at the University of Chicago where he is working towards earning a bachelor's degree in economics. At the moment, he is currently one of the younger contestants on the show.
3. He Likes To Spend Time Outdoors
When Jack isn't busy becoming a reality TV star, he loves spending time with his friends and he especially likes outdoor activities. Jack enjoys getting out and exploring his nature and hiking is one of his favorite activities. Sadly for him, he won't get to spend much time outside while he's on The Circle.
4. He Doesn't Have A Large Social Media Following
One of the things that interesting about this season of The Circle is the fact that many of the cast members already have large online followings, but Jack is one of the exceptions. He currently has just over 3,800 followers on Instagram which pales in comparison the hundreds of thousands that come of the other cast members have. By the end of the season, however, Jack will likely have a much larger following.
5. The Circle Seems To Be His Only TV Experience
In addition to not having a large social media following, Jack also doesn't appear to have any prior TV experience. From what we can tell, The Circle is the only show he's done and he doesn't appear to have a desire to pursue any other opportunities in the entertainment industry.
6. He Has A Couple of Things In Common With His Emily Persona
Part of the art of successful catfishing is pretending to be someone you're already slightly familiar with. That's exactly what Jack has done in his quest to become Emily while in The Circle. Emily's real identity is actually a woman named Mariel Glas who Jack is friends with in real life. Like Jack, Mariel also attends the University of Chicago.
7. He Is A Private Person
There's a bit of a misconception that anyone who agrees to do a reality TV show is the kind of person who doesn't mind sharing their business with the world. That isn't always true, however. So far, Jack appears to be a very private person and there isn't much information on the internet about his personal life.
8. He Is Very Competitive
Everyone in The Circle may think that Emily is this sweet and harmless young lady, but what they don't know is that Jack is actually a ruthless competitor and he's prepared to do whatever it takes to win the season. This means that everybody should keep a close eye on Emily – even if they've made an alliance.
9. He Loves Sports
Jack may not be a college athlete, but he's always had a special place in his heart for sports. He has a particular interest in basketball and his mother was even a semi-professional basketball player. There's no doubt that his experience with sports will come in handy as the competition gets more and more intense.
10. He Enjoys Interacting With Viewers
Even though the second season of the show has only been out for a few days, Jack is already building a large fan base and he's enjoying every minute of it. He has been using his social media accounts as a way to interact with viewers and get their opinions on what's taken place so far.