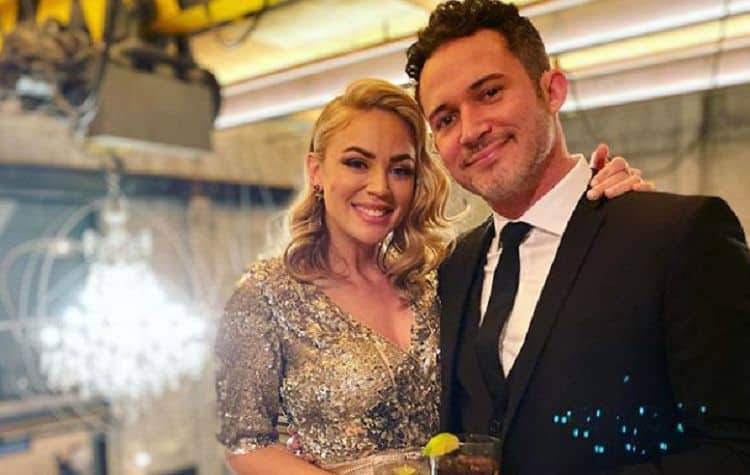 Do you believe in magic? If the answer is yes then you're probably a fan of Justin Willman's work. The well-known multi-talented magician has become popular for his Netflix series, Magic for Humans. The show features Willman as he finds random people on the street to perform magic tricks for. Prior to having his own show, Willman hosted the popular competition series, Cupcake Wars as well as its sister series, Halloween Wars. Although it's his magic tricks that keep people in awe, his career itself has been nothing short of magical. Continue reading for 10 things you didn't know about Justin Willman.
1. Penn and Teller Are His Favorite Comedians
Unlike other areas of the entertainment industry, there haven't been hundreds of famous comedians throughout the years. However, the ones that have managed to gain mainstream success have inspired generations of comedians who came after. For Justin, the legendary comedic duo, Penn and Teller were two of his biggest inspirations. He says they are his favorite comedians other than himself.
2. He Loves Dogs
Justin admits that he doesn't take as much time away from work as he should. However, when he does get free time he loves to spend it with his family and with his dogs. In an interview with Chilled Magazine, he said, "I do love me some dogs though. My two rescue pit bulls Betty and Stella are an irresistible distraction. I could watch them spoon and be weird for hours."
3. He Loves Going Out To Eat
Going out to eat is one of Justin's favorite things to do. Sushi is always one of his go-to options, but he certainly isn't the picky type. He says that he eats everything and adds that he's never met food that he doesn't like
4. He Says TV Magic Is More Difficult Than Stage Magic
Throughout his career, Justin has performed magic on TV and on the stage. Somewhat surprisingly, he says that performing on TV is harder. He told Decider why he feels like TV magic is more challenging: "when you're watching something live you have a naturally longer attention span so most of the bits in my live show are 8-12 min each but they don't feel long. But on TV, the attention span immediately goes way down. You have to get to the trick and it has to happen quick. And the camera sees everything so it needs to be perfect. But it is very rewarding that people who would never get the chance to experience the kind of thing I do get to see it."
5. His Mom Suffered From Alzheimers
Justin's mother was diagnosed with Alzheimer's Disease more than a decade ago. The disease progressed slowly at first, but began to rapidly worsen in 2019. Sadly, Justin's mother passed away about a week ago. He shared a heartwarming post on Instagram where he talked about all of the important things his mother taught him that he will never forget.
6. He Started Doing Magic After Breaking His Arms
When Justin was 12-years-old, he decided it would be a good idea to go for a bike ride while wearing rollerblades. Most people would agree that this is not, in fact, a good idea but Justin had to learn the hard way. Justin learned this the hard way when he fell and broke both of his arms. While he as healing, a doctor suggested that he learn how to do card tricks as a way to keep himself occupied. This sparked Justin's love for magic.
7. His First Job Was Kids' Birthday Parties
We all have to start somewhere, right? Justin got his start working at kids' birthday parties at a local skating rink. However, he was allowed to perform magic tricks on one condition. He told Geek News Network that the skating rink was initially hiring for a face painter. He had no idea how to paint faces, but they told him that if he did 90 minutes of face painting, they'd like him to 20 minutes of magic at each party.
8. His Mom Gave Him An Adorable Stage Name
Every magician needs a good stage name, and Justin's mom once came up with the perfect one for him: Justin Kredible. Although Justin said the name did stick for a little bit, he has chosen not to continue using it.
9. He's Careful About Who He Brings On Stage
Have you ever wondered how Justin decides who he's going to bring on stage during a live performance? The answer may be more complicated than you think. He says, "I have to pick someone who is sober-ish. In the first five minutes of my act, when I get onstage, I'm scanning the audience for someone who looks like they're going to be cool, laughing a lot, and doesn't have their arms crossed…You want someone who will go with the flow and add to the trick, without trying to be funnier than you. That never works out well."
10. He's Raised Money For COVID Relief
The COVID-19 pandemic has proven to be a tough time for everyone. However, those who have been personally impacted by the virus have felt it the worst Justin decided to help raise money for COVID relief by creating a social distancing magic starter kit.
Tell us what's wrong with this post? How could we improve it? :)
Let us improve this post!