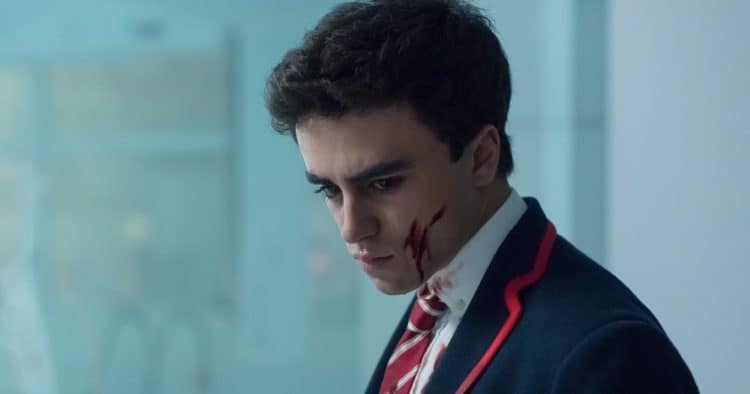 Pursuing a career in acting can be a grueling process. In some cases, it can take years –even decades– to finally get a big break. However, for others, that break comes sooner than they could have ever imagined. The latter is exactly what happened to Itzan Escamilla. Just two years after making his acting debut, Itzan was cast in the Netflix series, Elite. Although the show was created in Spanish, it quickly became a hit in the UK and United States. The show's success has catapulted Itzan's career and the young actor has been praised for his performance. Keep reading for 10 things you didn't know about Itzan Escamilla.
1. He Is Bilingual
While some actors don't learn other languages until they need to for a role, Itzan Escamilla already speaks two. In addition to speaking Spanish, Itzan is also fluent in English. His ability to speak both languages will undoubtedly help him get access to more opportunities throughout his career.
2. He Wants To Play An Addict
Every actor has a type of character they hope to get the chance to play some day. However, Itzan's choice would be considered highly unusual to most people. He says that he hopes to play an addict one day. His second choice would be a role as a super hero.
3. He Wants To Win An Oscar
In the acting world, an Academy Award is one of the highest honors a person can achieve. With that being said, it's no surprise that winning one of these awards is at the top of Itzan's list of goals. But while some people want to win an Oscar for the notoriety, he wants one simply for the trophy.
4. He Is Was Inspired Be Several Big Names
When Itzan thinks of the people who have inspired him as an actor, there are a few names that come to mind. He told Neo 2 that some of his biggest influences include Robert De Niro, Al Pacino, Sean Penn, and Christian Bale.
5. He Is Signed To A Well-Known Talent Agency
Being signed to a reputable agency can be instrumental in the success of an actor's career. Itzan has chosen to sign to the well-known Spanish talent agency, Garay Talent. This group also represents three of his Elite co-stars, Omar Ayuso, Miguel Herrán, and Arón Piper. Money Heist actress, Ursula Corbero, also works with the agency.
6. He Loves To Travel
When Itzan isn't busy working, he loves to get out and see the world. Traveling is one of his favorite things to do and he's gotten the chance to visit some cool places. Some of the countries Itzan has been to include the United States, Austria, and England.
7. He's A James Dean Fan
There are some celebrities whose popularity lives on decades after they're gone; James Dean is the perfect example. Although it's been more than 60 years since his passing, Dean has remained an iconic figure. Itzan is a huge James Dean fan and would love the chance to play the legendary actor some day.
8. There's A Twitter Account Dedicated To His Best Moments
Thanks to his good looks and talent, Itzan has become quite popular with young adult viewers. One of his fans has even gone as far as to make a Twitter account with the purpose of sharing Itzan's best photos and videos. So far, the account has almost 900 followers and posts new content on a regular basis.
9. Theater Has Taught Him The Most
Although he is still early in his career, Itzan has already gotten a lot of experience. He's had theater, film, and stage roles. When asked which medium he prefers, he said "what I have liked the most has been the theater, but because it is where I have learned the most at the acting level, and it has been the most challenging."
10. He Studied At The Cristina Rota School
Itzan attended the Cristina Rota School of the Dramatic Arts in Madrid. He only attended two years out of the four year program, but says he still learned a lot. When speaking about his experience there, Itzan said, "they are very demanding and the enormous experience shows. In my case, I chose it by word of mouth, when I started looking for acting schools and saw that many of the Spanish actors had passed by, I did not hesitate and there I went. "