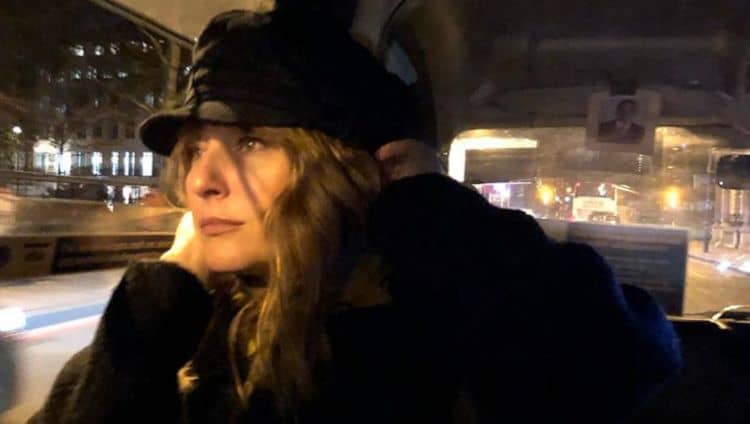 Isidora Goreshter is a woman who became famous when she took a role on the hit series "Shameless," and became a household name as a result. Her fans love her. People who don't even watch the show love her. She's beautiful, talented, and clearly someone who has a lot of intelligence. However, it seems most people know very little about her. Perhaps it's the fact that she keeps her private life private and doesn't bother with things like taking part in media speculation or making people feel bad about themselves on the internet. She's not an Instagram model, so most people don't know who she is, either, and she stays mostly to herself. That's changing right now, though. We're getting to know more about her as you get to see her spending some time on Grey's Anatomy.
1. She's A California Girl
She was born and raised in Long Beach, which is a part of the Southern California area. Living here means growing up close to LA, it means living near the beach, and it means a lot of temperate weather and sunny days. It's not the worst place to grow up, but it is a place in which there is plenty to do and a lot of access to what you might want to be in the future. She was a performer here, too.
2. She's the First American in Her Family
She grew up in Long Beach, but that doesn't mean that her family grew up there. She's the first person in her family to be born in the United States. Her family is from the Soviet Union. They came here before she was born, and that makes her an American citizen through and through.
3. She's a Child Gymnast
We did mention that she as a performer as a child, which we'd like to clarify. She was a child gymnast. She grew up competing from the time she was very little until the time she was a teen. In truth, she was quite good on the floor and the vault, too. She was invited to participate in the California State Cup Championship when she was only 11. She took home trophies for first place, second place, and third place in the age groups she competed against, and that does not include the second place all-around winning trophy. She was good, you see?
4. She Began Acting with Very Famous Faces
Her first role as an actress did not come early. She was quite busy working on her skills in the gym, which means she did not spend a lot of time focused on anything else. To be this good at gymnastics requires ample time and effort, and it requires you spend most of your days practicing and refining your skill. She did that, and she's good enough to prove it. But, she did get her first major acting job in a film called "Paranoia," which put her alongside a few famous faces. Maybe you've heard of Gary Oldman and Liam Hemsworth? Or maybe you've heard of an actor by the name of Harrison Ford? Yes, well, those were some of her very first costars. Not bad, right?
5. Her Role Was Not Meant to be Long-Term
When she first came onto the scene at "Shameless," she was only meant to stay for a minute or two. Her role as a prostitute called Svetlana was a short-term role that was only meant to last a few episodes, but fans loved her. They really, really loved her. She was so good in the role that writers knew they had to keep her around, so they did. She began working there full-time almost immediately.
6. She's Educated
In addition to being a successful gymnast and actress, she's also a woman who values her education over many things. She has dual degrees. She has one in theatre, which makes perfect sense given her line of work and her choice to go into the acting world. The other is in art history, which is not a bad degree to have, either.
7. She's Funny
If you take a look at her Instagram page, it's fewer photos of herself doing all the things that a typical Instagram model's page, and it's more of her doing what she loves to do. She's got fun photos, she's got jokes, and we giggled — out loud — within a minute of being on her page. That's pretty big news we do not take for granted.
8. She's Not Happy With her Character Send Off
When her character was written off the show at the end of season eight and not set to return for season nine, she was really disappointed with the way the writers sent her off. There was nothing really big about it. She was sent off to pretend to be someone else to marry a very rich Russian man in hopes of taking all his money, but that was about it. She was hoping that there would be some horrible, awful, really final death season in which she was killed off in a dramatic way, but she was very much let down by that.
9. She Could be Back
The good news about the lack of very gruesome and final death scenes now that she's not on the show for the current season does mean that the show gave her an opening to come right back, though. She might not be back right now, but there is a chance she could show up and reprise her role at any given time now that she's been left out in the open as someone who might not be gone forever.
10. She's an 80s Baby
Given her youthful beauty, it's not always easy to tell just how old she is, but this is one actress who is older than she appears. She's gorgeous, but we think that has everything to do with growing up in the best time. She was born in 1981, which means she got to live her childhood at a good time, and that shows on the faces of many.