Top Gun: Maverick was released in 2022 and features Pete "Maverick" Mitchell (played by Tom Cruise) once again as the U.S. Navy's one of the top aviators. He confronts his past self from Top Gun (1986), events, and traumas — and trains a detachment of graduates (played by Miles Teller, Monica Barbaro, and Glenn Powell, among others). The movie flew to massive heights at the global box office, collecting $1.496 billion.
Top Gun (1986), on the other hand, had only collected $353.8 million dollars for the worldwide box office. Due to Top Gun: Maverick's success, the franchise's demand has gone and people are eager to find it on their favorite movie streaming platforms. Netflix, too, has listed the original Top Gun and its sequel but there are some complexities in how you can access and watch the movies. Heads up: It all comes down to what region you're from. Rest assured, regardless of where you live, you can watch both parts of the Top Gun franchise online on Netflix as long as you follow the instructions in this guide.
How Can I Watch Top Gun (1986) on Netflix?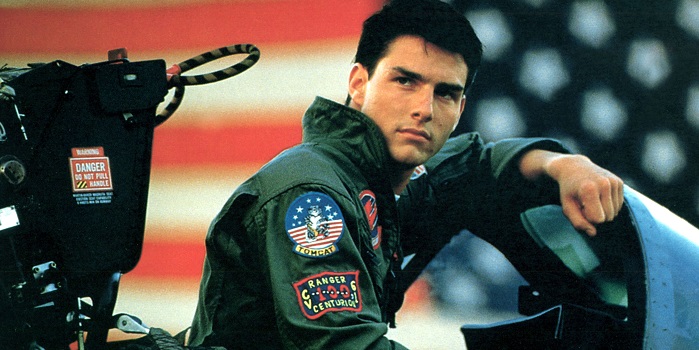 The original Top Gun (1986), also referred to as Top Gun 1, is available on Netflix — and reportedly in 73 countries. However, Netflix does not actively report or update this info. So there's not active evidence to back up this claim. But one thing's for sure — it's available in South Africa and Sweden. So if you want to watch Top Gun (1986) on Netflix, just check whether it's available in your region or not. If Top Gun is not available on Netflix in your area, you can also watch it on Apple TV, Google Play, Microsoft Store, Google Play Movies, Youtube, and more.
Unlike Top Gun: Maverick, which shows a very calm and collected version of Pete, Top Gun (1986) follows a hotshot fighter pilot (played by Tom Cruise) as he navigates life and love while training at the elite Top Gun Naval Fighter Weapons School. After losing his partner Goose in a tragic accident, Maverick struggles with grief and self-doubt. He clashes with fellow pilots, including the competitive Iceman, and forms a romantic connection with his instructor, Charlotte (played by Kelly McGillis).
How Can I Watch Top Gun: Maverick (2022) on Netflix?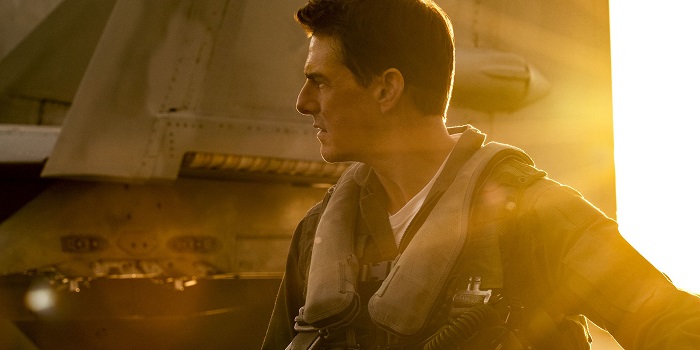 Top Gun: Maverick is exclusively available on Japan's Netflix. While Top Gun: Maverick will certainly be available in more regions moving forward, it's currently only available in Japan region. If it's not yet clear — Netflix has specific libraries for each country. So people from every region have access to only a selected list of movies. However, if you're looking for alternatives to Netflix, Top Gun: Maverick is available for rent or purchase on Paramount+, YouTube, Sky Go, Now TV Cinema, Google Play Movies, Rakuten TV, and more.
How Many Top Gun Films Are There?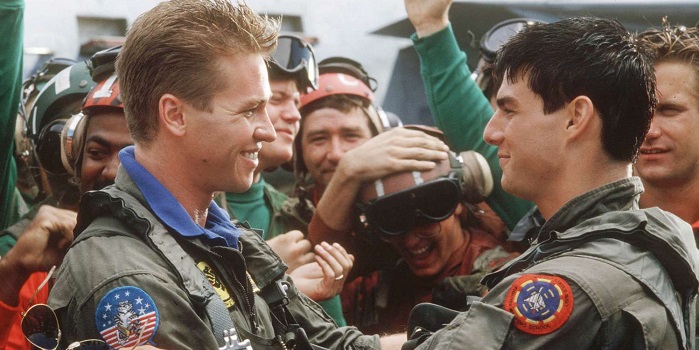 There are only two Top Gun films — Top Gun (1986) and Top Gun: Maverick (2022). That's right, the sequel directed by Joseph Kosinski was released 36 years after the first part. Both parts follow the life of pilot Pete Mitchell and his work and relationship with his friends, colleagues, and family.