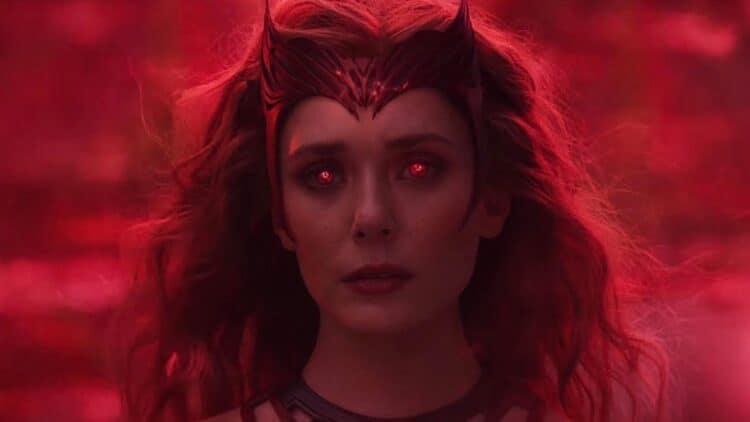 Some heroes can turn the corner and become villains very quickly, while others don't appear to have it in them. The moral fiber that many heroes exhibit prevents them from becoming the bad guy that easily, meaning that they can't bring themselves to do anything wrong since it might upset their delicate sensibilities. Some are far less bothered by morals and principles though and are fully capable of turning the corner for one reason or another. Wanda is one of those in the MCU that has already shown that she's not as noble and upright as many other heroes. Plus, she did start off in the MCU as being used as a weapon that was developed by HYDRA, along with her brother, Quicksilver. There's a good chance that she could be a villain or a hero depending on the circumstances since it doesn't feel as though her power would bind her one way or another. But the thing about those who take a neutral stance in the Marvel universe is that they're usually pulled into conflict one way or another.
Arguing for her role as a villain or a hero is a bit tough since, in a lot of ways, Wanda is like a force of nature that can do some very unnatural things and break the world, the entire fabric of reality, if she really wants to. Her mental state is also a big factor to consider since when she loses control and has little to no focus she ends up becoming even more dangerous since her power will unfurl in ways that have already been revealed on a smaller scale. Her overall capability is even greater as it's been seen in the comics, and whether or not we're going to see anything on that scale when the Doctor Strange sequel hits are hard to say. But the fact is that this is a person who could stand toe to toe with Thanos and was ready to annihilate him when he gave the command that kept her from ripping him apart.
Considering how many people had already gone up against Thanos at that point it's fair to say that Wanda is certainly tough enough to take care of herself. Also, keep in mind that she was able to slow Thanos down while he was using the Infinity Gauntlet, WHILE destroying another Infinity Stone at the same time. The other heroes tried to stand against Thanos, and the only one that had any effect was Thor when he tossed Stormbreaker into Thanos' chest, which had the unfortunate effect of not killing the mad titan. But getting back to Wanda, it's easy to state that she had a certain look of pleasure in her eyes when she had Thanos in her grasp, so to speak, as the idea of tearing him apart wasn't something she was going to shy away from. To say that her acts during the Infinity Saga went from villainous to heroic isn't hard at all, but thinking that she could turn villain after Endgame wasn't tough either since her grief has been guiding her more than anything else.
One thing to note when painting her as the villain however is that she's not exactly the most violent antagonist that one could imagine, even if she has the capability of doing great harm to those that have earned her enmity. Instead of being a mad dog killer or a skilled manipulator though, Wanda is driven by her emotions more than anything, and stating that she's bound to remain neutral to good until someone angers her in a way that erases good sense and decency isn't too tough. Being ruled by one's emotions is a bad move for a human being without powers, but when an individual has the kind of power that can ensnare and enslave an entire town with ease, it's fair to think that the person holding the power could, if they wanted, do even more damage if they had plenty of experience and a moral compass that's horribly imbalanced. Seeing Wanda as a villain makes one certain that unless her enemies were ready to be proactive that she would tear the reality around them apart in her effort to get to whoever had earned her anger.
As a hero, she's still an uncertain character, but the fact that she's become an Avenger proves that she does have good intentions and can understand right from wrong. But like many other heroes, she causes a massive amount of collateral damage too often. While she does show remorse for it, one can't help but think that this would only facilitate a gradual turn toward the neutral stance that she appeared to take at the end of WandaVision. But if she were to go full villain in the MCU, the plot armor around the rest of the universe would need to thicken in a hurry.
Tell us what's wrong with this post? How could we improve it? :)
Let us improve this post!