It's amusing to think that when Thor came out in theaters that his weapon, Mjolnir, was thought to be one of the best weapons in the MCU at the time. It still is, since the hammer is part of legend and myth and can still help the thunder god channel his energies. But the fact is that Stormbreaker is even more impressive-looking since it's a weapon that's built to bludgeon and slash and it was given a very impressive design that more than one person has attempted to craft since it made its first appearance in Avengers: Infinity War. The fact that Iris Lee, the artist responsible for this particular version of the fabled weapon, was able to create a replica of such stunning quality is impressive, to say the least, and one can imagine that if it was to be sold that it would fetch a very impressive price. From the living wood that makes up the handle to the etchings on the weapon, she's made it clear that her fandom is intact and impressive all the same time since crafting something like this would take a great deal of time, not to mention patience since one has to wonder just what the process is like and how long it would take to create it.
The funny thing about Stormbreaker, and a lot of comic book fans will know this, is that it was initially designed for Beta Ray Bill, another character that's been linked to the story of Thor, as his hammer was fashioned by Odin after Bill bested Thor in a contest of wills. There was also another hammer made for Thunderstrike, aka Eric Masterson, so one could say that Odin is a bit too eager sometimes to dole out these massively powerful weapons to those that are deemed to be worthy. Beta Ray Bill has, in the comics and animation, been just as serious about the power as anyone though, and has been more of a stand-up character than a lot of others that have tried to wield Thor's fabled weapon.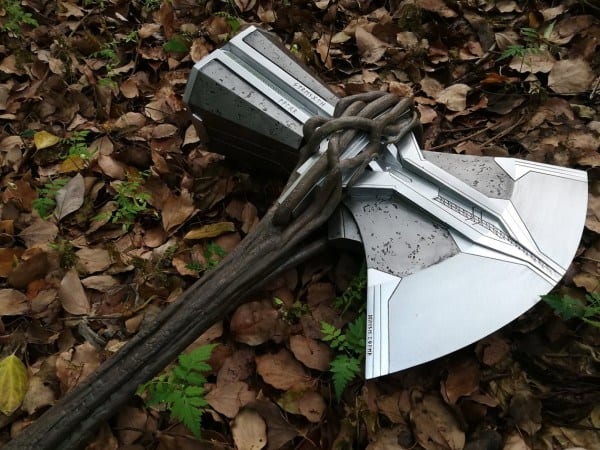 You could say that Stormbreaker underwent a few very big changes when it was brought to the MCU, but these kinds of things are to be expected since the franchise is going to be presented in the manner that Disney decides it will, not the other way around. There are actually a few different weapons that Thor could have used in the movie, but seeing as how they're probably not as well known or weren't thought to be as great as Stormbreaker could be, this is what we were given. It was still a fine addition simply because the weapon is impressive-looking and something that can be used as an implement to show the audience that Thor means business, but the Jarnbjorn Ax or the Odin Sword would have been just as impressive. Of course, if those weapons were said to still be on Asgard then it's likely that they were lost when Asgard was blown to pieces in Ragnarok.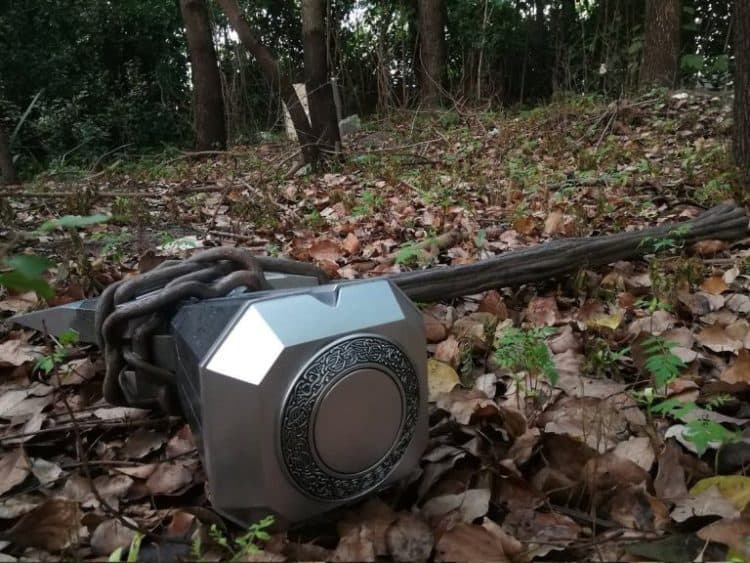 There are many different representations of Stormbreaker out there, from the cheapest and most fragile to the durable and insanely heavy, not to mention expensive versions. This is the type of weapon that one would be the best setting on in the corner or on a fortified mount as a conversation piece. It's not something that one tries to hang on the wall with plastic hooks or anything that can hold less than a few pounds. But as a conversation starter, it might actually lead to a few interesting points about the MCU, about Norse mythology, and possibly just about anything. That's kind of how conversation starters work after all, as it doesn't have to be about the item after a while, but that's usually what starts it off. The thing about this is, talking about ancient legends having to do with Thor might eventually bring up the fact that he was once fabled to need a specialized glove and belt to wield his original weapon, and that his other weapons barely get mentioned. Marvel obviously didn't want to highlight everything all at once, but it's possible that a few other things have been shown throughout the history of the franchise since Easter eggs are a big thing in the MCU.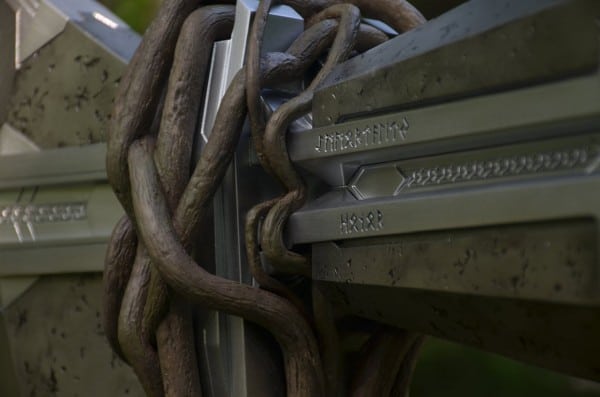 There was an Easter egg having to do with Beta Ray Bill in Thor: Ragnarok after all, since in the animated movie Planet Hulk, Beta Ray Bill did make an appearance in the arena with Hulk, and he ended up getting pummeled almost to death. In fact, a lot of people are still waiting for Beta Ray Bill to make his appearance in the MCU at this point, since it feels as though it would be a logical step to make. But like always, we'll have to wait and see.