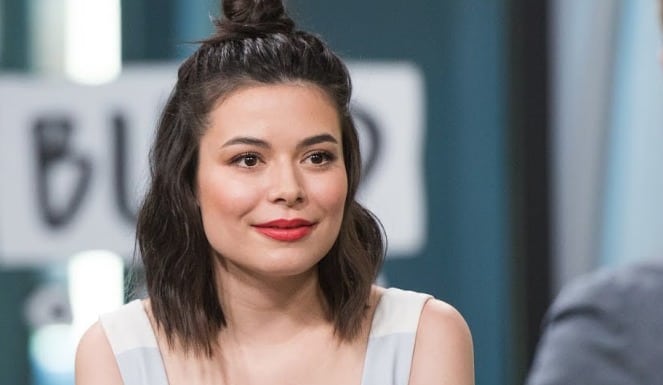 Obviously Miranda Cosgrove is known for more than her singing voice as she's been seen as one of the more popular child actors in her day and has been banking off that for a while until it came time to start standing on a career that had transcended such days. These days she might not have the same kind of fame as she did years ago but she's hardly faded into the background as she continues to dazzle people with her talents. But back in the day if anyone from the early 2000s remembers she was performing on par with a lot of other child actors of that era and doing her thing in a way that inspired quite a few people. She's among the many that got her start well over a decade ago that's still around is looking to find a way to peak in her career and move forward, and there's nothing to say that she won't be successful if she finds the right role.
Here are a few other things you might not have known about Miranda.
10. Miranda was home-schooled after her elementary years.
Sometimes this is a personal choice made by parents and other times it might be out of necessity since being a child actor doesn't always mean that one's schedule is going to conform to regular school hours. In this case it's best to either hire a tutor or for the parent to brush up on the curriculum and obtain whatever's needed to teach their child themselves.
9. After breaking her ankle she had to cancel a tour.
It's a little tough to go on tour for anything when you have an injury, especially one that hinders your mobility. She had to use crutches for a couple of months and as a result couldn't get around quite as easily, so it's not too surprising that she had to cancel the tour.
8. In 2011 she was named the highest-paid child actor.
The exact amount she was paid during this year would have be looked up but the distinction of being the highest paid actor in her age group is still something that's kind of impressive since kids don't get as short-changed as people might think.
7. She has an allergic reaction to cats.
This is pretty common among a lot of people since the dander that can be shed by cats is hard to notice and get rid of entirely. The irritation that it can cause is horrible since even if you can't see it the effects upon some people are simply so profound that it's almost instantaneous sometimes.
6. Miranda has wished that she was more rebellious.
Very few people that have been rebellious wish that they would have been calmer and more reserved, but those that follow the rules and behave themselves sometimes wish for the freedom and supposed risk that comes with being a little more capable of rebelling against anything.
5. She likes to entertain people.
This goes beyond just getting on screen and making people happy with the work she does. Miranda likes to make people laugh, react, and she just enjoys being around others in order to entertain and amuse them as it makes her feel complete.
4. Her taste in films extends mostly to older flicks.
When you think about it a lot of flicks are starting to gain this distinction since those of us that were born before the 90s are starting to see some of our favorite movies and even songs be relegated to the 'oldies' section. But in terms of what Miranda likes she does enjoy films from decades ago instead of just A decade or so ago. Psycho, for instance, is one of her favorite films.
3. She cares more about the story when watching a movie than whether it's a big budget movie or not.
So many people claim this but those that mean it will watch a movie because they're looking for a good and engaging story, not just a bunch of special effects that are going to drown out any semblance of a gripping tale. Sometimes the best stories don't have over the top special effects, they just involve people in a situation that is compelling enough to watch.
2. Her big movie debut was in School of Rock.
She played the part of Summer Hathaway, who was without a doubt not a good singer but was excellent when it came to managing the rock band that had been formed from the class that Jack Black took over. She's stated that she remembers being in awe of Jack at first, but then finding that he was a lot of fun to work with. He did seem to have a habit of making them laugh when they weren't supposed to though.
1. A lot of her fame came from iCarly.
For some of us iCarly might have come creeping in and then creeping back out like a fad, but to a lot of kids this show was a great deal of fun and managed to inspire a lot of young people in its time.
It's a big hope that Miranda's career will keep moving forward.