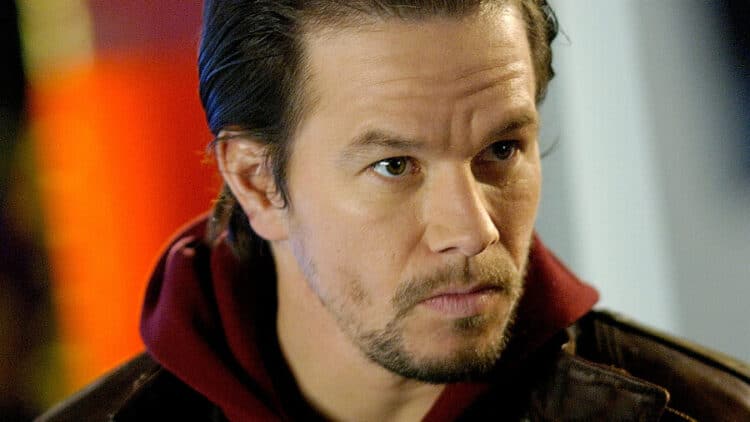 Mark Wahlberg has discussed retirement before, but it's fair to say that a lot of people have forgotten about this since the former rap star known as Marky Mark hit his stride when it came to acting and despite a few setbacks over the years he's remained one of the biggest names in Hollywood thanks to the types of roles he's taken on. But thinking about his retirement isn't too surprising, though it does sound as if this would be conditional. Mark has already made it clear that he's thinking about spending more time with his family as of now and staying as busy as he's been made that a little too difficult. Of course, if he were handed a script that was enticing enough it's been made clear that he would think about coming back since a great role is hard for many actors to refuse, especially if it's not bound to take them away from their personal interests for that long. But apart from this, it does sound as though Wahlberg might be ready to call it quits eventually.
There's nothing to say that he hasn't earned his retirement, especially since he's established himself as one of the best actors around in his rise to the top. There have been plenty of movies in which Wahlberg was seen as kind of a goofy or less than effective character. But there have been plenty of others that have seen him portraying someone that was the type of individual that people couldn't get enough of. His time in the Transformers franchise kind of ran the gamut from 'meh' to absolutely awesome, while other movies such as Infinite and Shooter were interesting and had a decent amount of action, but were divisive among his fans. Other movies, such as The Departed, Daddy's Home, and a few others made it clear that he is a very talented individual, but when he's been seen to star in movies like The Happening its kind of easy to state that his record isn't entirely unmarred.
All the same though, Wahlberg has been the type of actor that many people tend to enjoy since he's turned in several great roles that have been fondly remembered. There have been a few that were less than effective, such as his role in The Big Hit, or Pain and Gain, but one has to remember that even if an actor is liked or not, quite a few of those in the business are going to have their ups and downs when it comes to their roles. Mark has come a long way from his time with the Funky Bunch and it's been obvious to see how he's grown as an actor and even a person over the years since the legal troubles he had when he was younger and the fact that he might have gone in a very bad direction had he not changed his ways a bit is easy to recognize. His time in show business has managed to turn him into an icon that has retained his popularity for decades now and has seen his reputation grow from being kind of a goofy, cringe-worthy rapper to someone that's highly regarded in a business that sees thousands of new faces emerge regularly.
Seeing people retire and seeing people pass away is a constant part of show business that a lot of people don't always like to see, but it's not something that's going to stop since, after so many years, quite a few actors have taken stock of what they've accomplished, what they've gained, and what they've had to miss out on. Like it or not, celebrity status isn't all gain and no loss. This is made clear by Wahlberg when it comes to the time he's spent with his family. One could state that he's done as much as he can, as many actors do when it comes to spending time with his loved ones. But at the same time, his career has managed to take him away from his family more often than not, and at this time it sounds as though he's ready to spend more time at home and enjoy more family time.
That's understandable to be certain, since it's tough to spend so much time away from family at times, even if the job requires as much and is the big reason why one's family is doing so well. It's a sacrifice that many people understand, since being good at what you do and taking the time to get better at it and make certain that people are still a person as reliable is bound to increase the amount of time spent away from one's family. But it sounds as though Mark is ready and willing to come back for another role if it's worth his time. Otherwise, it's bound to happen that sooner or later he's going to stay home and enjoy what time he has.