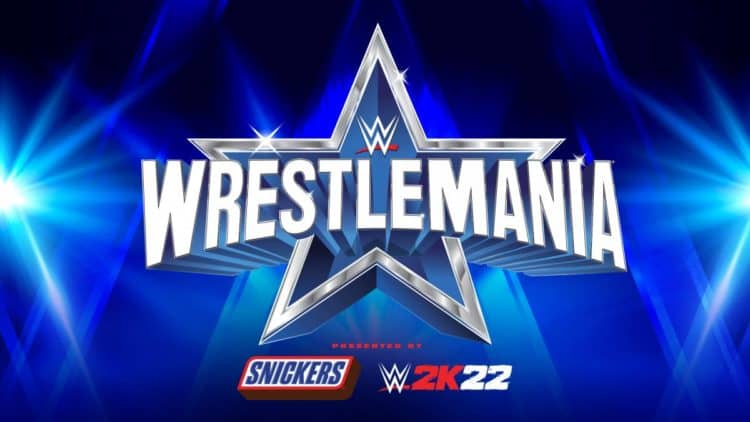 The biggest night in WrestleMania history is almost here. Actually, the biggest weekend in professional wrestling is almost here. Ever since the pandemic began, WWE had been doing two-night WrestleMania shows. Not surprisingly, the company opted to keep this strategy because it was seen as a success when fans made their return at the 2021 WrestleMania. Prior to the two-night extravaganza, WrestleMania was a notoriously long one-day show that sometimes ran seven to eight hours (this includes the preshow). In fact, WrestleMania 35, which was headlined by Ronda Rousey, Becky Lynch, and Charlotte Flair, clocked in a notoriously long 7.5 hours. This wasn't always the case as WrestleMania had usually run for four hours until the company introduced the pre-show format.
The years of watching one professional wrestling show for seven hours were painful. This doesn't particularly mean the matches were bad per se, but what felt like a special weekend ultimately became a "how can we get everyone on the card" event. WWE has a huge roster but that doesn't justify the company running such an egregiously long show especially since most of the matches felt like throwaway filler that could've taken place on Raw and Smackdown. Vince McMahon needed to make the tough decision and leave some of the wrestlers out of the biggest night in sports entertainment. The company managed to do it during the hottest time in professional wrestling, The Attitude Era; It is a draining experience that isn't helped by the fact it's on a Sunday. Changes needed to be made, but did it need to be a two-night WrestleMania?
To be honest, it depends. On the positive side of things, WrestleMania is no longer a straight seven-plus hour show. As I previously stated, it was a daunting experience to watch WrestleMania from beginning to end especially since most of the matches had lackluster builds. On the flip side, WrestleMania doesn't need to be so long regardless. This is a business and sometimes hard choices have to be made, and one of them is picking the top matches that deserve to be on the showcase of the immortals. WrestleMania no longer feels special because the company has loaded up the card with matches, most of them seemingly belonging on an episode of Raw or Smackdown. Despite the tired Brock Lesnar vs. Roman Reigns match, creative has done an excellent job building up that big championship showdown. However, the company has been so busy building up Reigns that his lackeys, the WWE Smackdown Tag Team Champions Jimmy and Jey Uso, wasn't shown much love.
Their match against Shinsuke Nakamura & Rick Boogs doesn't need to be on the card. This is no disrespect to any of the competitors as all these athletes are talented and do deserve to be on WrestleMania, but the bout was thrown in their haphazardly and doesn't feel special whatsoever. The same thing can be said about the Women's Tag Team bout, which is a dead division that creative refuses to build. Happy Corbin vs. Drew McIntyre can main event Smackdown. It's been built longer than most, but the story is bland at best and the Happy Corbin gimmick is simply awful. Do we really need the KO Show at WrestleMania? It's great that Stone Cold Steve Austin is returning home, but this isn't a match, so the segment is going be Austin's greatest hits and beer drinking. Been there, done that. Logan Paul & The Miz vs. Rey and Dominik Mysterio can also main event Raw. Two C-list celebrities in another pedestrian match. This isn't boxing, so does anyone really care about Logan Paul inside a wrestling ring?
None of these matches and moments feel special and WrestleMania worthy, and that's not because of the talent involved. WrestleMania 17 is considered one of the best events of all time because most of the bouts felt special and lived up to the WrestleMania caliber hype. Yes, there's several weak matches on the card, but it didn't dominate the entire event. Builds to most WrestleMania matches use to happen a year or several months before the big show, but most of these bouts were made weeks in advance randomly. There's absolutely no need for a two-night WrestleMania, especially since NXT: Stand & Deliver is happening a couple hours before night one. Business wise, this makes complete sense, so it's understandable why the company kept this format past the pandemic. However, the majesty is gone because anyone can get on the card now with little to no steam behind them. Imagine if 100 movies were in the running for Best Picture at the Acadamy Awards. The award would lose its prestige because any movie seemingly has a shot at getting the gold trophy since 100 nominations would need to happen. WrestleMania should be a fun show, but two- nights just isn't necessary.