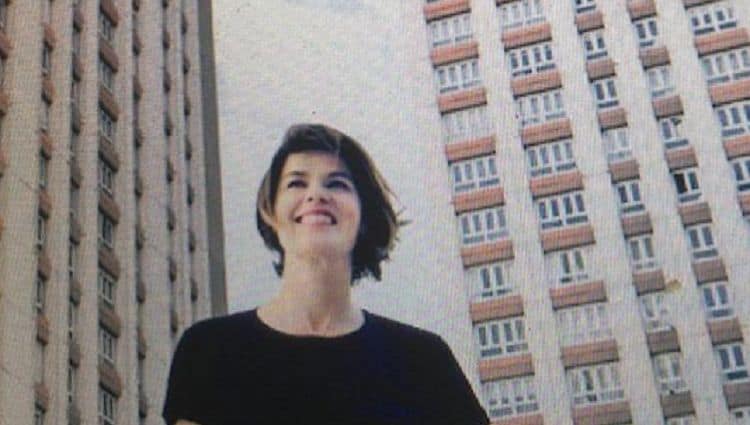 Irene Jacob is a French-Swiss actress. She is famous for the movies that she made with Polish director Krzysztof Kieslowski. However, Jacob has shown up in a wide range of other projects headed up by a wide range of other individuals as well. Here are 10 things that you may or may not have known about Irene Jacob:
1. Born in Suresnes
Jacob was born in a Parisian suburb called Suresnes. Said suburb falls into the department of Hauts-de-Seine, which is one of the three departments that make up the "Little Crown" surrounding Paris. Perhaps unsurprisingly, Hauts-de-Seine can boast of being one of the richest regions that can be found in France and beyond.
2. Raised in Geneva
With that said, Jacob is French-Swiss because she was raised for the most part in Geneva. For those who are unfamiliar, Geneva is the most populous of the cities that can be found in the French-speaking region of Romandy. In total, Romandy is home to about a quarter of the Swiss population, who live in the Lake Geneva region that make up western Switzerland.
3. Very Well-Educated Family
Jacob's family was very well-educated. For example, her father was a physicist, while her mother was a psychologist. Due to this, it is perhaps unsurprising to learn that while Jacob and one of her three brothers went into the arts, her other two brothers went on to become scientists instead.
4. Has Speculated that She Got Into Acting Because She Wanted to Relate to Her Family
It is interesting to note that Jacob has speculated that she got into acting because she believed that the stories would make it easier for her to relate with her family members. Apparently, her family tended to be very shy with their feelings, with the result that they were reluctant to speak about them. Still, if Jacob's words are any indication, her family did get better about this over time, which was presumably thanks to a joint effort between her and her other family members.
5. Big Fan of Charlie Chaplin
In particular, Jacob has mentioned Charlie Chaplin as one of the main influences that convinced her that she wanted to perform as well. In short, Chaplin was an Englishman who came from very humble beginnings, seeing as how his father was absent while his mother was committed to a mental asylum when he was still at the age of 14. As a result, Chaplin had to start performing to make a living when he was still very young, which presumably provided him with the expertise and experience that he needed to make himself one of the greatest stars of the silent film era. Nowadays, people tend to remember his on-screen persona for the humor that has managed to survive changing sensibilities, but it should be mentioned that Chaplin was perfectly willing to engage in social commentary.
6. Has a Degree in Languages
Education-wise, Jacob went to the Geneva Conservatory of Music. However, it is interesting to note that she has a degree in languages, which is most appropriate considering that she is capable of speaking not one, not two, not three, but four languages on a fluent basis. Of course, one of these languages is French. Meanwhile, the other three languages are English, German, and Italian. It is interesting to note that Switzerland has four national languages, which would be French, German, Italian, and Romansh, which is a Romance language that sees use in a southeastern Swiss canton for the most part.
7. Debuted in an Autobiographical Movie
Jacob got her movie debut in Au revoir les enfants, which means "Goodbye, Children." The movie is based on the childhood of the director Louis Malle, who was a student at a Roman Catholic boarding school in France during the Second World War. There, he was one of the witnesses when a Gestapo raid rounded up three Jewish students, a Jewish teacher, and the headmaster Pere Jacques who had been harboring them. While Jacques's efforts to help Jewish people were unsuccessful, he remained defiant in the concentration camps where he did his best to maintain the morale of his fellow prisoners. Unfortunately, Jacques died in June of 1945 but not before he and his fellow prisoners had been liberated by American soldiers at Mauthausen.
8. Was in Sayonara
In more recent times, Jacob was in a Japanese movie called Sayonara. Primarily, the movie received mention because it featured an android performing opposite a human actor, which was said to have been the first such case. Story-wise, Sayonara was centered on a human who has to evacuate with the rest of the Japanese population because a nuclear incident has made the island nation uninhabitable.
9. Was in Eternity
Another one of Jacob's projects was Eternity directed by the Vietnamese-born French director Tran Anh Hung. The movie was adapted from a book called L'Elegance des veuves, which translates to "The Elegance of Widows." However, what made it stand out was the fact that it followed the lives of multiple women in the same family from the late 19th century to the present time while managing to have very little dialogue.
10. Was in The OA
Jacob has been in English-speaking projects as well in recent times. For instance, she was on The OA, which is a Netflix mystery drama centered on a girl named Prairie Johnson who has reappeared after being missing for a period of seven years. On its own, this would be mysterious enough. However, what makes her case even more unusual is the fact that she can see even though she was blind when she went missing. Never mind the fact that she refuses to talk about what happened with the authorities. Unfortunately, while The OA met with a very good critical response, it was cancelled after just two seasons even though it was originally envisioned as a five-part story.