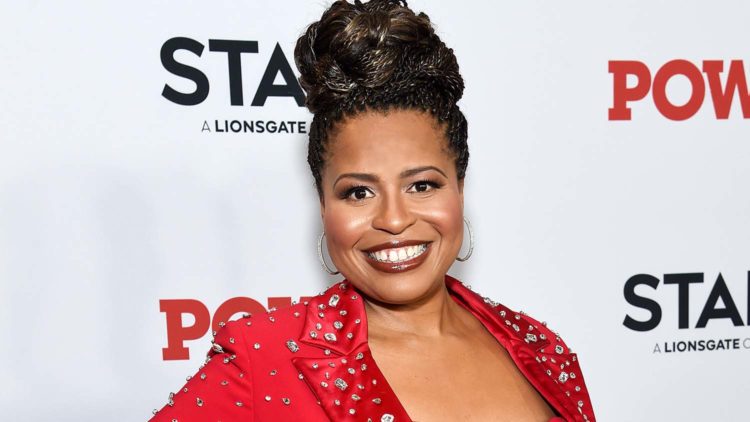 Courtney Kemp was always a high achiever from the get-go. She grew up in Connecticut and learned to read college material when she was only eight. As a child, she was raised in a racially imbalanced setting, leading to her face discrimination. Marginalization, however, did not deter her from pursuing her interest in literature. As early as 10, Kemp was feeding on the works of William Shakespeare. This love for the literary world would extend through high school, and lead her to get a Bachelor's Degree from Brown University, and eventually obtain a Master's Degree from Columbia University. In an ideal world, Kemp would be a professor of literature. In this one, however, she began by seeking jobs in publications such as Vogue and Entertainment Weekly. Kemp eventually landed a job at Mademoiselle, and subsequently went on to work for GQ. At GQ, Kemp got more than enough exposure to the industry, and, at some point, landed offers to adapt one of her articles into a television show. In her mid-twenties, she moved to Los Angeles to pursue a career as a screenwriter.
At the Austin Film Festival, Kemp narrated how she landed a job at The Bernie Mac Show through an unorthodox occurrence: " I wrote a Bernie Mac spec and then they read it and they did not give me a job. And then, several months later, they asked me to come in and pitch possible ideas to get a freelance, and at the end of that session they said, 'We're gonna offer you a job.'" Kemp insisted that hers was a lucky break. " I got very lucky because I had actually written a spec and they hired me off that spec. That doesn't happen that often." From there, she went on to write for shows such as Beauty & the Beast, Eli Stone, Justice, and The Good Wife.
Creating The Hit Series, 'Power'
Kemp's life is a page of a book about luck in its entirety. Just like she got her entry into the industry with The Bernie Mac Show, Power was the first show she ever pitched, and the first pilot she ever sold. It was born out of a longstanding friendship between her and 50 Cent. Kemp says of creating the show: " So much of it is like trying to get in, and work your way up." At the time she came up with the idea, her father had passed away, and she was trying to write about him. Getting into a room with 50 Cent, who she prefers to call by his real name, Curtis, Kemp found that they could tell a story in the same way.
Power premiered on Starz in June of 2014 and ran until its sixth season ended in February of 2020. The show featured Omari Hardwick as the star, playing the role of James 'Ghost' St. Patrick, a nightclub owner who was also a powerful drug lord, Naturi Naughton as James' wife, and his son Tariq (Michael Rainey Jr.), alongside other phenomenal actors. Philipp Brain, a viewer who had watched all of the show's six seasons wrote: "After watching this show faithfully for 6 years, I must say for a fact that television will never again be able to bring up something like this…Courtney and 50 Cent have done an excellent job to make sure that the black communities can relate with this on a personal level of life, not just in America but all over the world. I personally know the storyline of the movie to my fingertips and can answer any questions pertaining to any characters in this movie, from the lead actor who is my favorite on earth to the least character…There's absolutely no show like this, and shall never ever be any show like this. I love It!" If Kemp and 50 Cent had the slightest doubt about what influence they had by creating Power, Philipp's analysis is proof that they made television gold, enough for Kemp to strike a deal with the world's biggest streamer.
An Overall Deal With Netflix
Kemp, through End of Episode Productions, recently inked a four-year deal with Netflix. The eight-figure agreement has a potential of rising far into nine figures, depending on the success of projects created by Kemp, Deadline reported. This she will execute as she oversees the production of Power's spin-offs: Power Book II: Ghost, Power Book II: Raising Kanan, and Power Book IV: Force. Excited about her new deal, Kemp had this to say: " I am incredibly excited to join the Netflix family, and to continue to develop the kind of entertainment that End of Episode is known for– diverse, multilingual, watercooler, social-media fueled series that pack a serious punch." Netflix was equally excited to have End of Episode Productions on board. Through its Head of Global TV, the streamer said: "Courtney is the real deal — a creative force and world-builder who makes great shows. I really admire her clarity of vision and voice, and she has a great sense of what audiences want. Courtney has accomplished something really rare and extraordinary in television and we are thrilled to welcome her to Netflix."
Kemp's storytelling prowess has influenced many a culture, both in the United States and out of it. In March, Kemp, through an interview with Forbes, had expressed that her approach was to contribute to the future of Hollywood through diversified storytelling. With regards to creating characters that people like Philipp could relate to, Kemp said, " No matter what the skin color or texture of the characters involved, we're really telling a universal story…What we talk about is trying to find a universal conversation, and then landing the specifics of any story with the people and cultures." Kemp further revealed that regardless of the race portrayed in a story, her weapon of choice is human emotion, which is easily relatable no matter the nature of the story she is telling. The deal with Netflix is only but the beginning of Kemp bringing these emotions to play on screen and giving the Philipps of the world more reason to binge on Saturday nights.
Tell us what's wrong with this post? How could we improve it? :)
Let us improve this post!