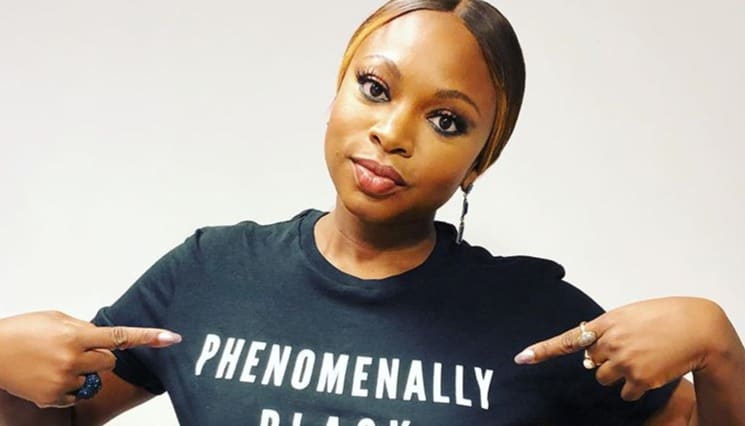 Naturi Naughton is an entertainer who has enjoyed a varied career. Her work in the music industry has included being a member of the R&B group 3LW, as well as being a solo artist and a songwriter. She had also enjoyed a career in both film and television. The films for which she is best-known include the remake of 'Fame' and 'The Playboy Club'. The latter was a Grammy Award-winning biopic film about The Notorious B.I.G. in which she played Lil' Kim. Her television career has included roles in series such as 'The Client List' and 'Power'. Despite her success in various aspects of the entertainment industry, there are still many things that people do not know about this talented woman. Here are 10 things you probably didn't know about Naturi Naughton.
1. She Began Her Career at the Age of Just 15
Naughton began her career as a singer at the age of just 15 when she formed the R&B group '3LW' along with Kiely Williams and Adrienne Bailon. In 2000, the group released their debut single 'No More (Baby I'ma Do Right', followed by 'Playas Gon' Play'. In the same year, they released their first album '3 LW', which sold 1.3 million copies in the United States and went platinum. They worked on a second album that was leaked onto the Internet, and the group was almost dropped by their label. They were just about to release an LP called 'A Girl Can Mack' in August 2002, when Naughton announced that she was no longer a part of the group.
2. She Received a Public Apology from Adrienne Bailon
Naughton explained that the reason for her leaving 3LW was that she was forced out by the record label and the other two women in the group. While she was promoting the new season of 'Power', Naughton appeared on 'Real'. During this appearance, she was reunited with former bandmate Adrienne Bailon, who publicly apologized to her for what had happened between them in the past.
3. She Kept the Breakdown of Her Relationship a Secret for Two Years
Naturi had been in a long-term relationship with her boyfriend Ben when they had a child together. Their daughter, Zuri, was born in July 2017. Just three months after her birth, Ben and Naturi separated, says Black America Web. Naturi was traumatized by the split and let so embarrassed that she did not tell anyone about the breakdown of her relationship for two years.
4. She is Proud of Her Success as a Single Mom
Although her relationship didn't turn out how she envisaged, Naturi Naughton is proud of everything she is achieving as a single mom. She has bought her own house, her career is going well, she is giving dating another go, and she is having lots of fun. At the moment, she is concentrating on advancing her career further and on being a good co-parent to her daughter with her ex-boyfriend.
5. She Wants to Empower Young Women
Although she has a busy work schedule that she juggles around being a good mom to her daughter, Naturi Naughton also finds time to give speeches to empower young women as this is a subject about which she is passionate. Los Angeles Sentinel says that she has spoken at a number of events, including the Saving Our Daughters event, to promote empowerment for young women. She believes that it is important that women support each other's talents.
6. Whitney Houston is One of Her Role Models
Naturi has said that Whitney Houston has always been one of her role models and that she loved listening to her music when she was growing up. She wanted to have it all, just like Houston, and dreamed of being both a singer and an actress from being a child. In fact, she had already decided she wanted to become a singer at the age of just five.
7. Naughton Starred in Hairspray
Naturi Naughton is known for her work as a singer in 3LW and for her appearances in film and television. However, she has also done some theater work. She spent three years on Broadway appearing in the Tony Award-winning musical 'Hairspray', in which she played the role of Little Inez. Naughton played this role from 2005 to 2008.
8. Naughton Studied Political Science
Not only is Naturi Naughton a hugely talented singer and actress, but she is also an intelligent woman. Despite starting her career as an entertainer as a teen, she found the time to concentrate on her education. After leaving 3LW and before starting her solo singing and acting careers, she attended Seton Hall University as an honor student and studied for a Bachelor of Science degree in political science.
9. She Has a Personal Net Worth of $800,000
Due to her success in several aspects of the entertainment industry, Naturi Naughton is now a wealthy woman. According to Celebrity Net Worth, it is estimated that she now has a personal net worth of around $800,000. Now that she is enjoying such a successful career in film, television, and music, it is likely that she will accrue more wealth in the future.
10. She Has a Huge Social Media Following
Her success as an actress is reflected in the number of followers that Naturi Naughton has on her social media accounts. On her Instagram account, she has more than two million followers. She uses this account to promote her work and to display photographs of events that she has attended. She also posts pictures of her having fun with friends in her free time. On Twitter, her account has 172 thousand followers. She has posted numerous photographs and videos on her account that promote her work. She has also posted tweets relating to female empowerment, which is a subject that is important to her.
Tell us what's wrong with this post? How could we improve it? :)
Let us improve this post!