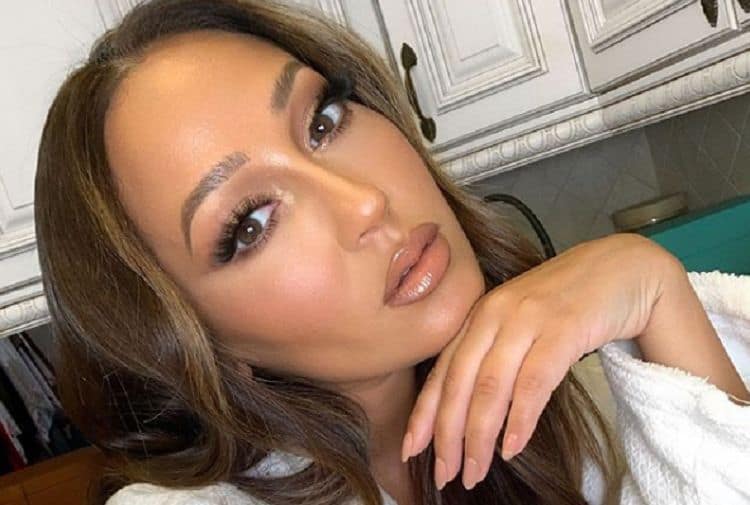 Adrienne Bailon is an American singer who comes from New York City. With that said, it should be noted that she is a TV personality as well, which is in addition to her occasional appearances in movies as well. Here are 10 things that you may or may not have known about Adrienne Bailon:
1. She Was Interested in Obstetrics
At one point in time, Bailon was interested in obstetrics, which is the field concerned with pregnancy as well as what comes afterwards. In fact, obstetrics is the OB in OB/GYN. With that said, Bailon didn't go into obstetrics because of her musical career in spite of the fact that she went to a high school for people who wanted to head into healthcare.
2. Discovered By Ricky Martin
It is interesting to note that Bailon was discovered by Ricky Martin, who asked for the four best singers from a church choir to help him out with one of his shows on The Livin' La Vida Loca World Tour. Bailon was one of the four singers who were chosen.
https://www.instagram.com/p/BlUBncal7dx/?hl=en&taken-by=adriennebailon
3. Joined the Girl Group 3LW
Initially, Bailon was invited to join the girl group 3LW, which came as a surprise to her because she had no connections in the entertainment industries whatsoever. With that said, she had been an active participant in her church's choir as well as various other arts-related groups, meaning that when the chance came up, she did not hesitate to take it.
4. Was Called 2LW At One Point in Time
3LW found a fair amount of commercial success. However, one of its members Naturi Naughton left the girl group in 2002, stating that she had had conflicts with the management as well as the other two members. Something that resulted in her being booted out of 3LW. As a result, there was a time when the media called the resulting duo 2LW as an obvious play on their group name.
5. Starred in The Cheetah Girls
Eventually, Naughton was replaced because the lack of a third member was hurting the girl group's numbers. With that said, the two original members went on to star in the movie called The Cheetah Girls alongside Raven-Symone and Sabrina Bryan, playing the four members of a fictional girl group. The movie proved to be successful enough that the fictional girl group turned real, though Bailon remained part of 3LW throughout that period.
https://www.instagram.com/p/Bj3F1Hfl_7C/?hl=en&taken-by=adriennebailon
6. The Cheetah Girls Went Their Separate Ways Because of Solo Careers
Not all of the Cheetah Girls were interested in the girl group from the start. For example, Raven-Symone turned down the offer because she wanted to focus on her solo career. However, the members of the Cheetah Girls continued to work with Raven-Symone as well as one another for some time until they eventually went their separate ways because of their desires to focus on their solo careers. However, Bailon and the others have stated a willingness to work with one another in the future.
7. Dated Rob Kardashian For a Time
For a time, Bailon dated Rob Kardashian. As a result, she showed up in a number of episodes on Keeping Up with the Kardashians. Eventually, the two broke it off for reasons that were unknown at the time but turned out to be because of Rob's cheating on Bailon.
8. Co-Host of The Real
Currently, Bailon is one of the co-hosts of The Real, which is a talk show that was intended to appeal to a younger female audience than some of its counterparts. So far, Bailon has been part of the talk show from the start and is expected to remain with it until at least 2019-2020, which is the latest season for which it has been confirmed so far.
https://www.instagram.com/p/BjxAfetlmZE/?hl=en&taken-by=adriennebailon
9. Got Married to Israel Houghton
In 2016, Bailon started dating fellow musician Israel Houghton. Eventually, she wound up getting married to him towards the end of the same year, which is why she is sometimes called Adrienne Houghton rather than Adrienne Bailon.
10. Continues to Appear in TV Shows
Besides The Real, Bailon continues to appear in various TV shows as herself. For example, she showed up as such in Cupcake Wars in 2016. Likewise, she showed up in an episode of Famous in Love in 2018.