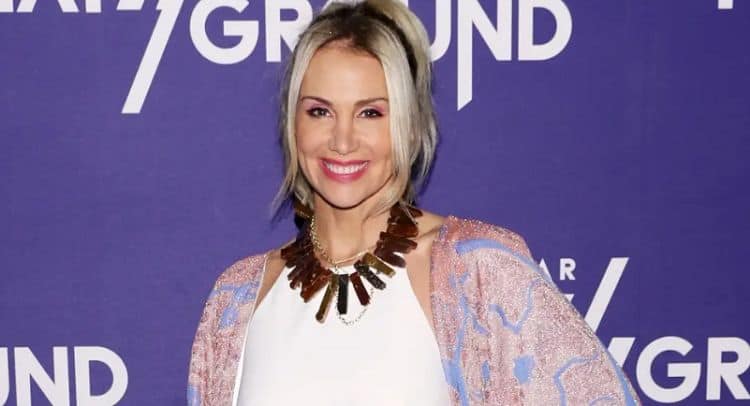 Everybody wants to have clear skin, but the reality is that it just doesn't come naturally to everyone. That's where Jamie Sherrill AKA Nurse Jamie comes in to play. Jamie owns a medical spa where she offers different skin treatments. Her work is featured on the new Netflix series, Skin Decision. Not only is Jamie great at what she does, but her passion and compassion can easily put people at ease. Even though a show about watching people take better skin might not sound that entertaining, Jamie is a huge part of the reason why Skin Decision is so fun to watch. Continue reading for 10 things you didn't know about Jamie Sherrill AKA Nurse Jamie.
1. She Has Celebrity Clients
Skincare is important to everyone, but it's especially important to those who spend most of their time in front of a camera. The fact that so many celebrity's trust Nurse Jamie with their skin is proof that she's truly one of the best in her field. Over the years, she has worked with countless celebrities including Hillary Duff, Reese Witherspoon, and Jessica Alba.
2. She's Dating John Mellencamp
In April of 2020, reports began to surface that Nurse Jamie was dating well-known singer, John Mellencamp. The couple actually started dating at the beginning of the year, but chose to keep their relationship under wraps for a few months. Some people were surprised by the news because Mellencamp had just gotten out of a long term relationship with Meg Ryan.
3. She Has Triplets
Nurse Jamie is truly a very busy woman. On top of having a very successful ( and demanding) career, she is also a mother. Jamie has triplets: two girls and one boy. Even though she has a demanding schedule, she loves spending time with her kids whenever she can.
4. She Has Her Own Skincare Line
Nurse Jamie's knowledge isn't the only thing that makes her popular. She's also well-known for her line of skincare products and other beauty items. The Nurse Jamie UpLift™ Massaging Beauty Roller is among her most popular products and it said to help improve skin tone.
5. She's Been On Several TV Shows
Many people are being introduced to Jamie through her work on Skin Decision, however, the Netflix series isn't the first time she's been on TV. According to her page on IMDB, she's made quite a few on screen appearances over the years. Most notably, she's been in The Bold and the Beautiful and Days of Our Lives.
6. She Likes To Stay Healthy
Skin may be her primary focus, but that isn't the only thing Nurse Jamie is concerned about. She loves to keep herself in great shape and enjoys exercising and eating a healthy diet. Between good meals and regular trips to the gym, Jamie works hard to make sure she always looks her best.
7. She's From Indiana
Nurse Jamie definitely fits in with the glitz and glamour that comes with Los Angeles, but she's from a place that is almost the complete opposite. Jamie was born and raised in a small town in Indiana called Seymour. According to a population estimate from 2019, the town has less than 20,000 residents.
8. Her Motto Is 'Maintain, Not Reclaim'
When dealing with her patients, Jamie likes to be as transparent as possible. She told Style Caster, "My beauty mantra is that it is better to maintain than to reclaim and always try to be preventative. So I assess and educate patients of all ages and give them a framework on how to help maintain their best assets and keep their skin condition in tip-top shape for as long as possible."
9. She Got Into Dermatology When She Was 18
While other kids her age were developing an interest in toys and TV, Jamie was developing an interest in skin. She has loved skin for a long as she can remember. By the time she was a teenager, she knew it was something she wanted to take seriously. At 18, she got a job working at a local dermatologist's office. The doctor she was working for was a "pioneer in laser therapy". Working in that office helped Jamie develop an understanding of how to stay ahead of the curve – especially when it comes to technology.
10. Her Products Are Cruelty Free
Being an entrepreneur isn't for everyone, but it's proven to be the perfect thing for Jamie. Not only can Nurse Jamie's products make your kin look good, but you can also feel good about using them. All of her products are cruelty free which means that they are not tested or used on animals in anyway.