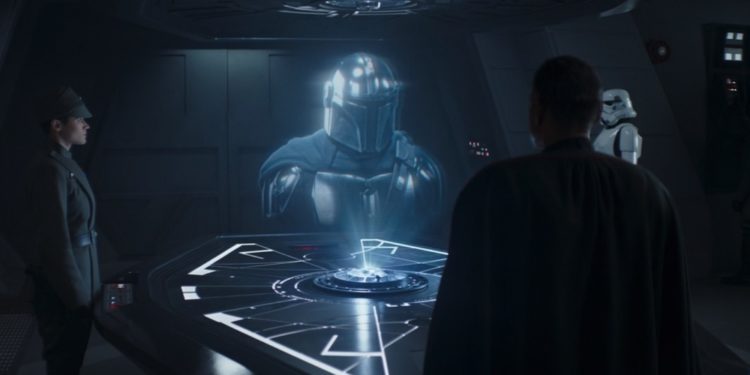 Maybe we should be glad there aren't any lyrics to The Mandalorian since to be realistic, the lyrics in this clip are getting pretty nitpicky considering that a lot of stories have used the same elements over the years but in their own unique ways. Being one of those that's always out to see something creative, innovative, and original, I still have to come down to planet earth from time to time and realize, along with everyone else, that elements of a story are going to carry over at some point. The fact that Yojimbo and Clint Eastwood movies have been used as a template shouldn't be too surprising since the whole 'lone gunman' or 'lone wolf' type of hero is usually a big seller when it comes to fans, especially if there's a reason why they should care the individual and something else that serves as a draw for their attention. Likening the battle scenes to plagiarism though is kind of funny really since unless everything is presented in the same exact manner, from appearance to names to setting to, well, everything, there's a lot of artistic freedom and license that can be taken with many ideas that some folks apparently forget about. Admitting where it comes from is a good idea obviously since people will have a lot more respect for those that claim inspiration from one source or another without trying to say that it just came to them. But the thing about almost any story is that the idea will come from somewhere and be inspired by something that is seen or heard.
In fact, in the years to come it wouldn't be too hard to think that something else in Star Wars, or perhaps another story, will be inspired by The Mandalorian's storyline and that we'll see something that another person might call borderline plagiarism or an homage. The idea that there are thousands or even millions of stories out there to tell isn't a hard idea to believe, but making the claim that all of them are entirely original and don't derive from other stories would be a rather bold lie since almost every story in existence was inspired by something that came before it. Like it or not, as human beings we've been building on the same stories for untold generations and the originality of any given story can be brought into question since the fact is that at one point or another there will be a familiar element in there that people will recognize and they might even call it out. But deciding to state that Grogu was the one reason this show made any money isn't entirely accurate since people were excited about the show before the little green kid showed up. In fact, Grogu, or Baby Yoda, however you want to know him, was a huge surprise to a lot of people. What's funny though is that even with Grogu, a lot of people canceled their Disney+ subscription after The Mandalorian season 1 was over and done with. It'd be interesting to see if the same thing happened this time, but it's also kind of doubtful with the new shows coming up in 2021.
Seriously though, it does feel like a bonus that the show didn't have lyrics, since it might have taken something away from the whole feel of The Mandalorian since the show is great the way it is so far. A lot of people are already wondering though just what's going to happen now that Grogu has gone off with none other than Master Luke Skywalker, especially since anyone that's been keeping up with Star Wars knows what happened to Luke's Jedi Academy. Did Grogu finally meet up with a dark fate? Was he able to get away? It's hard to say if that answer is ever going to come, or if we'll see Grogu sometime in the future, but it would be nice to know that someone from Yoda's species is still around since it would appear that the species is gifted with the Force, since Yaddle was the same species as Yoda and Grogu, and there have been others of their species in the past when it comes to the Jedi. Right now it feels that there are more questions than answers at the moment, but it's enough to hope that there will be an answer to a few of them in the season to come. In the meantime, anyone thinking that everything is basically a ripoff of another movie or show needs to chill with the rhetoric and understand what storytelling is all about. Of course the same ideas are going to come across in different ways since every new storyteller will have a different perspective and will be able to add something or take something away that the previous storyteller did not.