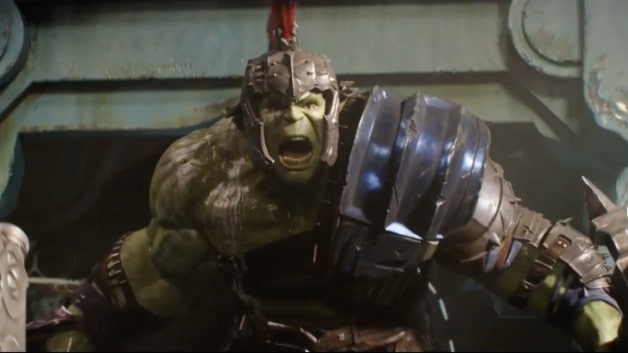 There are plenty of rivalries in the Marvel universe, but rarely have there been any that have been this violent and this entertaining. When you look at it on paper the fight does seem insanely one-sided since the Hulk has a healing factor, can break worlds apart when he's truly pissed off, and can pound on Wolverine with none of the inhibitions that he might have against anyone else since the mutant has his own healing factor and an unbreakable skeleton. Yet for all that the two are more evenly matched when it comes to their abilities and their differences that this has become something of an ongoing grudge match that Brian Cronin of CBR reminds us has been going on since The Incredible Hulk #181, when the two first tangled with each other. At that point Wolverine still wasn't quite as known and had yet to gain the rough and tough reputation that he has today, but not too long after that it was established that the quick-healing mutant was a legitimate threat to the green goliath since his adamantium claws could piece that thick hide and Wolverine didn't have to pull any punches when going full out with the Hulk.
Given that Disney now owns Fox, which in turn owned the X-Men, it's not too hard to see that this movie could be coming eventually, though as Joey Paur of GeekTyrant states there's really no way to know when it will hit theaters. The one thing that seems evident though is that after seeing what Disney has done to the Hulk, making him more brains that brawn in this instance, it's a wonder what they might do to Wolverine since the whole R-rated nature of this constant battle between two of Marvel's fan favorites has almost always become downright bloody in the past. When you factor in just how vicious the two have been you do have to take into account that blood will be spilled and that both men will initially be trying to take each other down and possibly out. In the comics the Hulk has actually ripped Wolverine in half before, and Wolverine has buried his claws knuckle-deep into the Hulk's body since quite honestly the big guy would have to hold still for the mutant to carve him wide open without his healing factor getting in the way. Disney is notorious for not wanting to show any graphic violence or signs of distress that the two combatants are known for and if you remember Endgame correctly you'll recall how Bruce in his Hulk form absolutely abhorred violence until it was absolutely necessary. In the comics he might have been able to check his more violent tendencies but he wasn't as much of a wimp as Disney has made him.
Then there's Wolverine, who has always had an edge to his character no matter that earlier attempts with Hugh Jackman and the lack of arterial red from his many different fight scenes kind of dulled down the character a bit. When Jackman was finally given an R-rated movie he'd already become a fan favorite, but upon being able to see what his claws were doing to the people he attacked the fans were absolutely delighted. The sad part is that thinking Disney would allow it to go this far is kind of hard to see since they don't tend to get into the wanton bloodshed that other studios have enjoyed over the years. This is a big reason why it might be time for the Mouse House to finally accept that they're going to have to diversify a bit and allow certain movies to fall under a different sub-section of their corporation. The idea of them losing fans over something like this is unfortunately laughable since the corporation knows how to make their money and they know that people will watch the movie regardless of whether it's bloody or not. If that's the case however then the story is going to have to be something extra wonderful since otherwise the movie is going to get blasted just as much as others that have come and gone and made little to no sense.
Wolverine vs the Hulk is a fight that has stretched on for decades now and has been one of the most well-respected rivalries around since it pits two berserkers against one another in a way that should seem to have an obvious outcome thanks to size difference, strength, and overall power. But as much as he's working from a deficit when it comes to the Hulk, Wolverine has still pulled his own weight and more when it comes to make these battles memorable. In fact throughout the Marvel universe this is actually one of the most favored match-ups of all time according to Anthony Kennedy of 411 Mania.