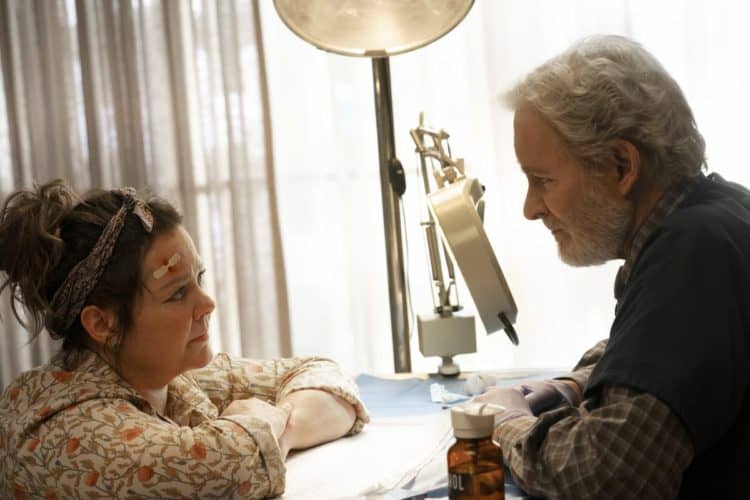 There may be lots of other films that are far more action-packed and exciting than family dramas, but these are the types of films one can draw inspiration from. The ones that can hit a nerve, and just make you want to become a better version of yourself. These films may come and go, but the life lessons they bring are here to stay. A new Netflix film called, The Starling, is one that is able to tug on those heartstrings, as it takes it viewers into a colorful journey through the highs and lows of life. It is also able to serve as a good reminder that it is never too late to get back up and start all over again.
What is the Film About?
The comedy-drama is written by Matt Harris (Moon of Popping Trees) and directed by Theodore Melfi, who was also behind the acclaimed biographical drama, Hidden Figures, for which he received Academy Award nominations for Best Picture and Best Adapted Screenplay in 2016. The film had a successful run in the 2021 Toronto International Film Festival (TIFF), and for lots of good reason. It follows the life of a married couple, the Maynards, who were already given the most trying of challenges right before they even had the chance to enjoy a new chapter in their married lives as new parents. The husband, Jack, is portrayed by Chris O'Dowd (This Is 40), while his wife, Lilly, is portrayed by Melissa McCarthy (The Heat). The couple is seen reeling from the death of their baby daughter due to sudden infant death syndrome (SIDS). This heartbreaking event in their lives takes a turn for the worse when Jack struggles with the tragedy, breaks down, and ends up in a psychiatric clinic. Lilly is suddenly left to fend for herself, and carry the weight of their loss all alone, while she waits for her husband to recover and come home. She also tries to fulfill her duties as a wife when she makes an effort to drive two hours every week just to visit and check in on Jack, hoping that he wills himself to get better.
One of the hardest things about going through setbacks in life is that after all is said and done, the rest of the world carries on, while you are left to deal with the effects of the traumatic experience. This happens to Lilly, as she continues to work as an employee in a grocery store in order to make ends meet and maintain her family's property. To add up to all of this, Lilly's troubles continue to follow her home. She is continually harassed and attacked by a medium-sized bird called a starling, whose nest is in one of the trees in her backyard, and she is determined to address the issue, by hook or by crook. A welcome reprieve presents itself to Lilly when a counselor from the facility where Jack is currently residing advises her to look after her own mental health as well, and suggests for her to seek a professional who she can talk to. This leads her to the office of a veterinarian slash former psychiatrist, Dr. Larry Fine, portrayed by Kevin Kline (Wild Wild West). Together, the two unravel a lot of excess baggage, and form a unique bond. It's true when they say that time heals all wounds. The pain that comes from a huge loss may not ever fade away, but you just learn how to cope and live with it as time goes by. Jack and Lilly realize this when they choose to draw strength from each other, and traverse through life together.
The film is an overall feel-good watch, coupled with lighthearted moments and some tearjerkers along the way. It also sheds a new light on McCarthy and O'Dowd, who have been known to take on comedic roles. It's a treat to see them display their wide range of acting chops in the film. Coincidentally, this also acts as a reunion of sorts for the two lead actors, as they have already shared the screen in films like Bridesmaids and St Vincent, which was also directed by Melfi. Another high point of the film is how it carefully tackled mental health struggles, and how it gave importance to seeking professional help when needed. Prioritizing one's mental health has been like the mantra of the millennial generation. It's about time this is reflected in more films. Movie buffs looking for their next sentimental watch need not look no further, just make sure to keep a box of tissue within reach.
Tell us what's wrong with this post? How could we improve it? :)
Let us improve this post!