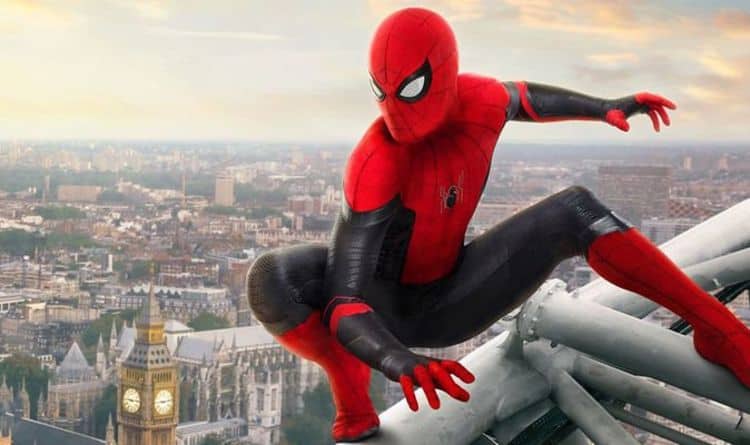 Seeing Iron Man leave the MCU after sacrificing himself to finally get rid of Thanos and his forces was hard enough, but thinking about the idea that Spider-Man might be leaving the MCU eventually is just too much at this point. It's obvious that there are plenty of characters coming into the frame, as ideas for Dr. Strange 2, Black Panther 2, The Eternals, and even other characters like Shang Chi are said to be coming out to make their mark, and of course there's Captain Marvel who's said to be the next face of the MCU. That being said though it seems as though the joint effort between Marvel and Sony, as Ian Sandwell from Digital Spy has detailed, might not be reaching the terms of the contract that was laid out. That would be a shame to be honest since Tom Holland's Spider-Man has been seen as a favored mainstay at this point in the MCU, even if he's still a Sony-owned character.
Thankfully nothing seems to be set in stone at this point despite the contract in place and there are those such as Anthony Gramuglia of CBR who happen to think that things could happen that might keep Tom Holland and Spidey in the MCU for an extended period. It does make a lot of business sense considering that Sony is reaping part of the profits, while it might be best to let the wallcrawler go simply because the MCU has a host of heroes just waiting to be unveiled from all corners of the Marvel universe, especially after Disney decided to finalize the deal with Fox. It makes sense to keep him really since Spidey is one of the most popular heroes around and the one in the MCU that just about everyone knows about. Iron Man, Thor, Captain America, and a few others have been widely known for a long time, but for some odd reason they still haven't had the staying power or the same popularity in the Marvel universe as Spider-Man. If there's any way that a new contract could be worked out following the completion of the current one it would seem that the MCU would be wise to hold onto Tom Holland if they can and work out a deal that could entice him to stick around.
Fans of the MCU are of the mind that Spider-Man needs to be kept around as well and it makes a great deal of sense for many reasons. One of course is that he's one of the most popular heroes of all time, though another is the potential he has not only for the introduction of an entire host of impressive villains, but also the possibility of many amazing team-ups with individual heroes and entire teams. Spider-Man has interacted with a wide number of heroes and villains during his time in the Marvel universe and quite honestly seeing him stick around in the MCU would be a massive up for the franchise and a seriously wise move to see the MCU make. But if he returned to Sony there's plenty that could be done as well, as Venom has already been established and Carnage could be well on his way eventually given how the movie ended with the unspoken promise of the red-skinned maniac.
The decision on what to do with Spider-Man is one that isn't going to be settled quite yet since it would appear that they have at least one movie, a standalone, that exists on the contract as it stands. Whether or not that's really going to go down is up in the air it would seem, but the fans might likely riot if it doesn't. Spider-Man is obviously a big draw for MCU fans, but it would seem that if he went back to Sony he would still be a big moneymaker and possibly elevate Sony in a big way yet again as Tom Holland is one of the favored Peter Parker's over the years that people have really responded to. Given that it's not likely that Andrew Garfield or Tobey Maguire will reappear on the scene, unless someone has the courage to create another Spider-Man movie that features Spidey's from multiple universes, it could be that Holland will be Parker until he's simply too old or has had enough of the role. Much like Batman, Spider-Man has had the kind of turnover that a lot of fans don't like to see no matter that it's not going to be possible for a lot of actors to pass as a teenager or young man in his 20s for that long.
Whether or not we'll continue to see the MCU showcasing Spider-Man as one of their big-name stars is hard to say since the contract is still in effect. But one thing is clear, if the MCU loses Spider-Man it might stumble just a bit, but it won't lose that much money because of it.