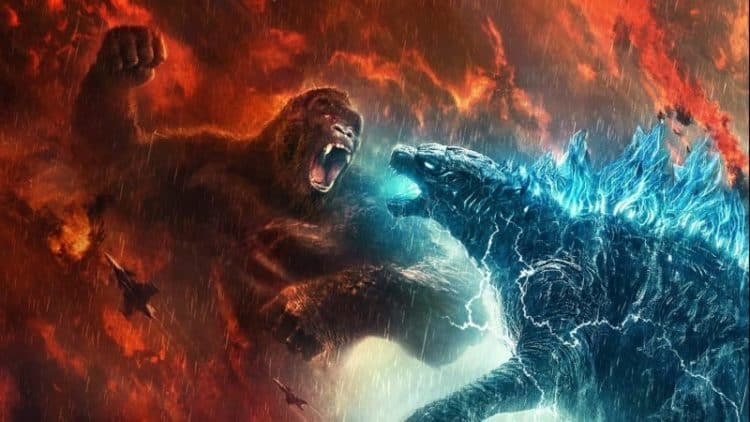 How many people thought that there might not be a sequel? How many knew better? It sounds as though someone wanted this to happen since from what's already been released, Godzilla vs. Kong is going to get another round, and the filming will take place in Australia. There's no title as of yet, but with Kong and Godzilla in the mix, you can bet that the title won't matter quite as much since the spectacle is what people want to see. But a good question is whether or not they're going to be fighting a shared enemy again, or if they're going to knuckle up and take each other on down under and see who really reigns supreme. Plenty of people are bound to state that Godzilla has this won since, with grudging admission, Godzilla was still standing at the end of the first fight. But then again, after a little help, Kong did stand up and help Godzilla against Mechagodzilla. So to be fair, while Godzilla dominated at one point, especially when it comes to an aquatic battle, it feels that Kong might still have a chance.
But the downside of this thought is that Kong would need an ideal set of conditions, whereas Godzilla is insanely deadly in several different locations. Fighting Godzilla in Hollow Earth feels as though it might favor Kong in a big way, but another terrestrial battle might be an interesting tussle since Kong is far more capable of adapting to his environment when it comes to his mobility and his use of tools. Many might want to say that this doesn't matter since Godzilla's atomic breath appears to be limitless and available at any moment now. But considering that Kong was able to keep his distance and was still able to give the big lizard a great deal of trouble, it's easy to think that a land-based battle might be able to even things out.
The core story that would drive this battle however is something that's bound to be a point of interest since there are a LOT of different monsters to pick from, and there might even be a chance of a new one being drawn up that could challenge both Kong and Godzilla since it's already happened. Taking a long look into the past that exists between these two would be an eye-opener no doubt since there are plenty of Kaiju that have been created over the last several decades. But which one would challenge both monsters feels like it would be a seriously monstrous and insanely tough creature that would either need to be artificial as happened in the last movie, or it would need to be something on the level of King Ghidorah, which, as many people might claim, would eliminate Kong from the battle entirely. But if Kong and Godzilla were to go at each other again, it feels as though the story would need to be completely on point and slightly more impressive than the last movie was. In other words, the makers of the movie would need to find a way to top the epic battle that's already taken place.
That's not asking too much, is it? It might be a bit much to allow Kong to overcome Godzilla without a serious challenge. But another way to do this is to initiate another time jump that would possibly allow Kong to grow to his full potential. This might not be enough, but the mere fact that Kong held his own with Godzilla until he was beaten down could factor into another battle. The added experience, knowledge of how Godzilla fights, and possibly how to counter the giant lizard and his one massive advantage. The throne room in the last movie and the ax that Kong wielded in the last movie make it clear that Kong's species have dealt with Godzilla's in the past. People can argue against this all they want, but the ancestral hatred between these two creatures is strong enough that it doesn't feel likely that they can be kept apart for that long. A fight taking place in the Hollow Earth though does feel like it would be a great place for a knock-down, drag-out fight that would still cause a lot of devastation, but keep the collateral damage to a minimum. Of course, how much fun would that be?
Yeah, that sounded a little harsh, but at the same time, one can't deny that another throwdown between these two would be another epic that would pull in a lot of fans. As for Kong beating Godzilla, it's entirely possible, since, between the ax, Hollow Earth, and knowledge of the first fight, Kong would have more of an edge that could push the fight back to an even level. How things are going to turn out though is a big question that plenty of people will be talking about until we get to see the actual outcome.