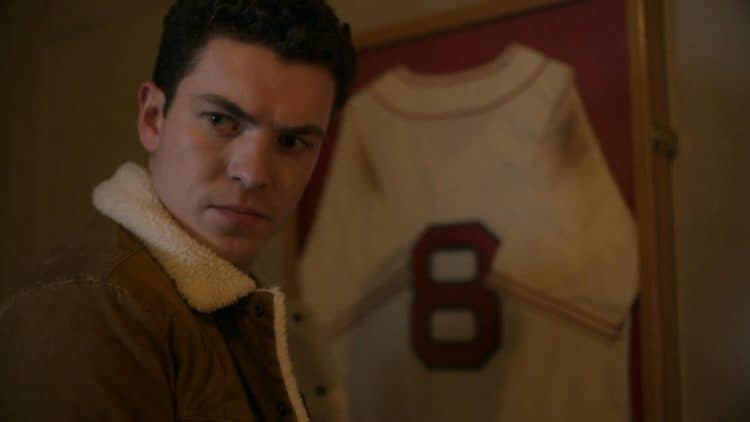 Nate Mann has waited his entire life for the chance to become a star, and it looks like he's well on his way. He made his debut on-screen appearance in 2020 by playing a teenage version of the title character in the series Ray Donovan. Now, just a year later, he's gotten a life-changing opportunity thanks to his role in an upcoming mini-series called Masters of the Air. If the project is as successful as people are anticipating, it could easily catapult Nate's career to a new level. Those who aren't familiar with Nate Mann and his work should probably get used to hearing his name because we have a feeling he's going to be around for years to come. Continue reading to learn 10 things you didn't know about Nate Mann.
1. He Studied At Juilliard
To say that Nate has put a lot of time and effort into his craft would be an understatement. He has always been very serious about perfecting his skills and in 2019 he earned a BFA from the prestigious Juilliard School. During an interview with Germantown Academy, he said, "Going to Juilliard is like going to technical school to learn a trade like carpentry or auto repair. So, when you get out, you're singularly focused on one industry."
2. He Only Has Two On-Screen Credits
If you're not familiar with Nate Mann just yet, that's because so far, he's literally only been on screen one time. Although he technically has two on-screen credits, Masters of the Air is still filming which means Ray Donovan is the only time you could've seen him. In the years to come, however, his resume will likely include many more projects.
3. He Appears To Be From Pennsylvania
We weren't able to find much information about Nate's background, but it does appear that he's from the Philadelphia area. He attended high school at Germantown Academy where he graduated in 2015. While there, he was a member of the Belfry Acting club which allowed him to prepare for his career as an actor.
4. He's Been On Broadway
High school plays aren't the only time Nate has gotten the chance to step foot on stage. He has also done some professional theater work since graduating from Juilliard. He made his off-Broadway debut in 2020 in a production of A Soldier's Play at American Airlines Theatre. In the play, he got to work alongside well-known actors Blair Underwood and David Alan Greer.
5. He's A Private Person
When some people get a taste of what it's like to be in the spotlight, they can't help but start doing things to get even more attention. Nate, however, hasn't shown any signs of being that type of person. So far, seems to really value his privacy. He hasn't revealed any personal information about himself although this could change as he gets further into his career.
6. He Plays Lacrosse
We weren't able to find any information about whether or not Nate has ever played lacrosse competitively, but according to his resume, it's one of the skills he has. There's no doubt that having athletic abilities will definitely come in handy as Nate auditions for more roles in the years to come.
7. He's Signed To An Agency
There are some actors who choose not to get an agent until they get a good amount of experience under their belts and others who like to work with an agent right from the start. Nate seems to be part of the second group. Nate is currently represented by both Gersh Agency and Authentic Talent and Literary Management.
8. He Met Kenny Leon in College
When Nate was still in college, he got the chance to meet well-known director Kenny Leon. At the time, he probably never imagined they would eventually get the chance to work together. As we all know though, life has a funny way of working things out. When Nate got the script for A Soldier's Play, he knew that he wanted to be part of the project.
9. He's Always Loved Performing
Despite not knowing much about Nate's life before his acting career started, it's clear that performing has been important to him for a long time. His time as a teenager was spent focusing on acting and it looks like all of the energy he put into acting has really started to pay off.
10. He Doesn't Appear To Be On Social Media
Unfortunately for anyone wanting to see what Nate is up to, we weren't able to track down any social media accounts for him. This could likely be because he is a private person, but since social media is such an important part of the industry these days, he may eventually make his way on to at least one platform.
Tell us what's wrong with this post? How could we improve it? :)
Let us improve this post!