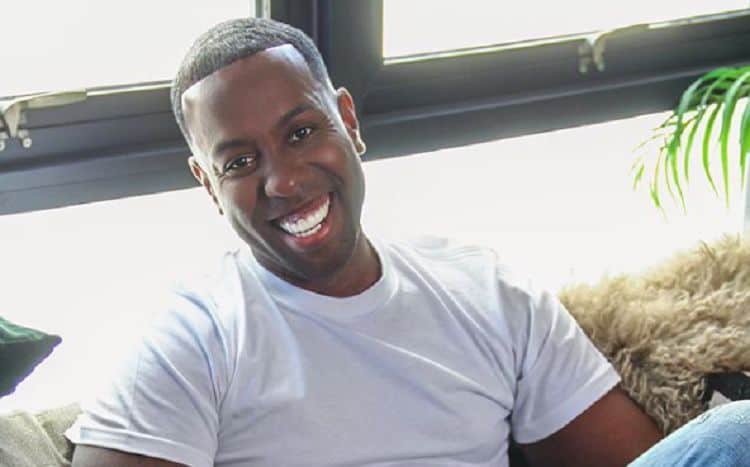 Johnny Wright has been a professional hair stylist for decades. When he first began his career, he probably had no idea that he would eventually work with the First Lady of the United States, but that's exactly what happened. Johnny was Michelle Obama's hairstylist for 8 years. Now that his work in the White House is over, he is keeping the momentum going with a new show on VH1 called To Catch a Beautician. In the show, Wright teams up with Tamar Braxton to help clients confront hairstylists who messed up their hair. Wright will then work with the stylist to help improve their skillset. After spending so many years behind the scenes, it'll be great for the world to get a glimpse at Johnny's awesome personality. Keep reading for 10 things you didn't know about Johnny Wright.
1. He's Styled Other Celebrities
Michelle Obama may be the biggest client he's ever had, but she certainly isn't the only well-known person he's worked with. In fact, he's become quite the celebrity Wright has worked with several celebrity clients including Lisa Raye, Tamron Hall, Kerry Washington, and Queen Latifah.
2. He's From Chicago
Johnny Wright was born and raised on the south side of Chicago which is also Michelle Obama's hometown. He attended Dudley Beauty College in the city where he honed his skills. He got his start working at a local hair salon in Chicago before branching out to Los Angeles.
3. Mrs. Obama Only Turned Down One Of His Suggestions
After 8 years of working with Michelle Obama, Johnny left with a pretty good track record. Out of all the hair suggestions he gave Mrs. Obama over the years, she only said no to one. He says, "The only thing that was turned down was when I wanted to cut her hair really short at the very end of the presidency. I wanted to do a pixie cut on her, and she was not open to that, so we just did not do it."
4. He Got His Love Of Hair From His Grandmother
Johnny's grandmother was also a hair dresser who continued to work until she was 91-years-old. Growing up watching his grandmother is what inspired him to become a hair stylist himself. He began doing hair at the age of two and even then it was clear that he had a knack for it.
5. He Is Passionate About Education
Johnny is always interested in learning new things and says that education is one of the most important things to him and his craft. He told American Salon, "I'm very passionate about education. My philosophy has long been, 'the more you know, the more you grow." Eventually, he would like to start his own hair academy.
6. He's Always Wanted To Be On TV
Getting the chance to be on TV is something Johnny has been aiming for for quite some time. In 2007, he moved to Los Angeles in order to put himself in a better position to earn a spot on TV. However, his career took a different path when he was chosen to be Michelle Obama's hair stylist.
7. He Was Nervous About Pursuing A Career As A Hair Stylist
Although he's always loved doing hair, he was still nervous about taking it seriously enough to turn it into a career. He told The Grio, "I used to dream about hairstyles and those dreams ignited me to actually want to actually perform those styles," he said. "But I was born on the south side Chicago, an inner city kid and it was very important for me at that time to fit in. I thought everyone [was] going to think I'm gay. Although I am gay, I wasn't comfortable with that at the time."
8. He Believes In Second Chances
To Catch A Beautician will be all about giving stylists another chance to show their skills. As someone who believes in second chances, this is something that is very important to Johnny. He believes that as long as a person is willing to learn and grow, they are deserving of a second chance.
9. His Mom Was His First Client
Sometimes we all need a little bit of a boost from a loved one to help our confidence. Even though Johnny was initially worried about how others would perceive him for being a hairstylist, his mother has always believed in his dreams. He says that she was his first client and was supportive of his work.
10. He Enjoys Traveling
Hair isn't the only thing Johnny is passionate about. He also loves to explore. When Johnny isn't working, one of this favorite things to do is travel and see the world. Before COVID-19 hit, he enjoyed spending his time visiting new destinations. Some of the places he's been include Paris, French Polynesia, and Hawaii.