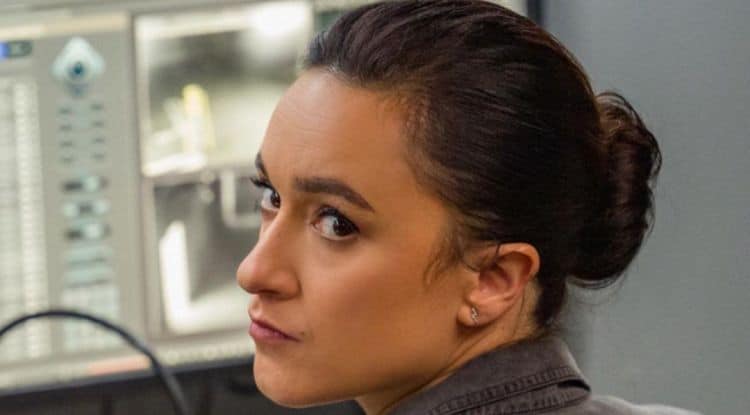 Keisha Castle-Hughes was only a child when she began acting. Although growing up in the spotlight can be extremely difficult, Keisha managed to avoid the pitfalls that usually overtake young actors. She has made a smooth transition into adult stardom and her resume is proof of all the hard work she's put in. While her journey hasn't always be easy, Keisha has always found a way to keep going. She is most well-known for her roles in Game of Thrones, Roadies, and The All Mighty Johnsons. Most recently, she has also gotten a lot of attention for playing Hana Gibson in FBI: Most Wanted. Keep reading to learn 10 things you didn't know about Keisha Castle-Hughes.
1. She Has Bipolar Disorder
Keisha has been a relatively private person for most of her career, but one thing she has been open about is the fact that she was diagnosed with bipolar disorder. In 2014, Keisha revealed that she suffers from the illness and she has made it a point to use her platform to try to facilitate more conversations around mental health.
2. She Received An Academy Award Nomination At 13
From early in her career, it was clear that Keisha was going to be something special. When she was just 13-years-old, she received an Academy Award nomination for Best Actress. At the time, she was the youngest person to ever receive the nomination. Ultimately, she lost to Charlize Theron for her role in Monster.
3. She Loves Nature
Just because Keisha is a star doesn't mean she always wants to be surrounded by bright lights and large events. When Keisha isn't busy working, she loves spending time outdoors enjoying the beauty of nature. Some of her favorite things to do include going hiking and hanging out by the water.
4. She Was A Teen Mom
In 2006, when Keisha was just 16-years-old, news broke that she and her then-boyfriend, Bradley Hull, were expecting a child together. Lots of people were surprised to hear that the actress had gotten pregnant at such a young age, but she didn't let anyone's opinions get to her. Instead, she did what she had to do to make sure that she could welcome her baby into a happy and healthy environment.
5. She Isn't Afraid To Speak Her Mind
There are countless people in the entertainment industry who are afraid to speak their minds on certain topics because they are afraid that it could negatively impact their careers. Keisha, however, isn't the type to back down from what she believes in. She has openly used her platform to support the Black Lives Matter Movement. She has also shown her support for the election of president Joe Biden.
6. She Hopes To Inspire Others
Even with all of the success Keisha has had over the years, none of it ever came easy. She has had to endure a lot of ups and downs, and she hopes that her story can help inspire other people who may be dealing with similar things. At this point, I think it's safe to say that she has already inspired a lot of people, and she will likely inspire even more in the future.
7. She Likes To Travel
Keisha was born and raised in New Zealand, but she has also lived in the United States. On top of living in different parts of the world, Keisha has also gotten the chance to do a lot of traveling. She has visited several beautiful destinations and she isn't finished adding stamps to her passport.
8. She's A Producer
There's no denying the fact that Keisha has what it takes to shine in front of the camera, but she also has the skills to be a star behind it. Keisha made her debut as a producer in 2018 with a video called "Prius, B*tch". Since then, she has produced two more projects.
9. She Was In An Episode Of The Walking Dead
One of the coolest things about Keisha's career is that she has been involved in lots of successful projects. In 2014, she appeared in an episode of The Walking Dead where she played a character named Joan. Even though she was only in one episode, it was still a memorable experience.
10. She Likes Giving Back To The Community
Some celebrities feel that their only responsibility is to keep people entertained, but Keisha wants to do more with her position. Helping those in need has always been very high on Keisha's priority list. She is passionate about several causes including suicide awareness. Keisha is also very passionate about environmentalism and she has collaborated with Greenpeace throughout her career.