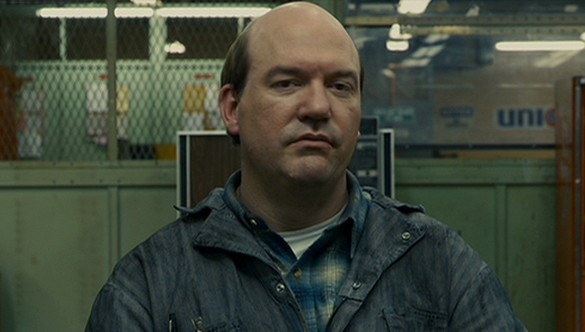 John Carroll Lynch's acting career has been so diverse that what you recognize him the most from will depend largely on your age and what you like to watch. From comedies, to dramas, to horrors, John does a little bit of everything and he does it all extremely well. In the more than 25 years since making his acting debut, he has gotten to work alongside some of the biggest names in the entertainment industry and he's become highly respected along the way. From the big screen to the small screen, John always puts on a good show. His latest role in the new TV series Big Sky has brought him back to network TV in a major way and his fans couldn't be more excited. Keep reading to learn 10 things you didn't know about John Carroll Lynch.
1. He's Always Wanted To Act
Finding the perfect career path is a journey that some people never quit figure out, but John knew he wanted to act from an early age. He told RogerEbert.com that his interest began when he was about 14-years-old and his brother was participating in a school play.
2. He Doesn't Watch Scary Movies
Many of John Carroll Lynch's fans will recognize him from his role in several seasons of the FX series American Horror Story. His ability to play creepy characters is truly unmatched, so it's ironic that he isn't really a fan of watching horror projects. He's been quoted as saying, "I don't go to horror movies. I walked out of 'The Exorcist,' man."
3. He's A Broncos Fan
John was born and raised in Colorado. Even though he no longer lives there, he could never lose his love for the Denver Broncos. Although it's been a few years since the Broncos won their last Super Bowl championship, John is always supportive of his hometown team.
4. He Is A Director
There are plenty of actors who are content with spending their entire career in front of the camera, but John has always been interested in being behind the scenes as well. He made his directorial debut in 2017 with the film Lucky and he hopes to do more directing in the future.
5. He Is A Formally Trained Actor
John's natural talent is undeniable, but he's also put in lots of hard work to make sure that he's making the most of his natural abilities. He attended Catholic University of America where he earned a BFA degree in theater in 1986. He made his on screen debut seven years later in the 1993 movie Grumpy Old Men.
6. He Is A Private Person
Despite being in the entertainment industry for over 25 years, John has never gotten obsessed with the spotlight. He appears to be the kind of person who enjoys his privacy and being able to go out in public without being constantly swamped with media attention.
7. He Is Happily Married
Balancing a busy career and life at home can be exhausting, but John has managed to make it work. He and his wife and fellow actress, Brenda Wehle, have been married since 1997. They don't have any children together, but Brenda has a son and a daughter from a previous relationship. Wehle is best-known for her appearance in shows like Malcolm in the Middle and Jack & Bobby.
8. He Enjoys Giving Back To The Community
Once people reach a certain level of fame and/or make a certain amount of money, it can be easy for them to become disconnected from 'regular' people. John has worked hard not to become one of those people. He enjoys giving back to the community and has worked with charitable organizations such as City Harvest.
9. He Isn't Afraid To Share His Political Views
Anything involving politics has always been a sensitive subject, and that has become even truer in 2020. With the presidential election causing rifts in even the closest relationships, many people have chosen to stay silent about their political views. John, however, has remained vocal about his opinions and has made it very clear from the onset that he supports President Elect Joe Biden and Vice President Elect Kamala Harris.
10. He Loves Connecting With His Fans
It goes without saying that no celebrity would be where they are without a strong fan base and this is something that John fully understands. He is incredibly grateful to all of the people who have supported him over the years and he loves taking the time to connect with his fans whenever he can. Whether through an autograph, a social media post, or a picture, John loves interacting with fans.