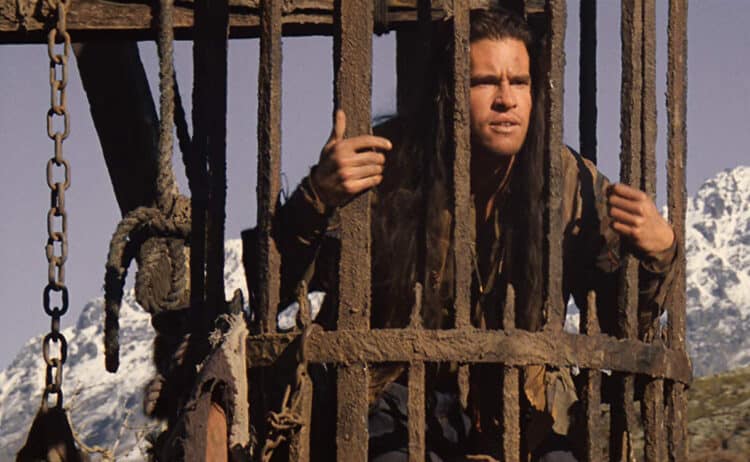 Bringing back one idea or another is all well and good when it comes to nostalgia and the fact that fans happen to love seeing their favorite movies and series from their younger years brought back, but it's usually best if they can be brought back with as many of the main characters as possible. The idea that Willow, the Ron Howard classic from the 80s, is coming to Disney+ is enough to get a lot of people excited, but the possibility that Madmartigan, the world's best swordsman, won't be there is kind of disheartening. As fans of the movie, he was a big reason why the movie worked as it did, as he and Warwick Davis, who played the titular character of Willow, managed to create a legendary movie that many people still recall fondly. While it doesn't sound as though it's a guarantee that he won't be there, it does sound as though the role his character played will be taken over by another character by the name of Boorman. It would appear that this character is going to be somewhat like Madmartigan, but one has to wonder if he's going to be good enough to get the same attention that Kilmer received.
Admittedly, seeing Val Kilmer back in the role doesn't feel too likely since he's not bound to be up for a lot of action at this time since as it's been seen over the years his health hasn't been the greatest. His legend has remained strong though since Madmartigan is the type of character that a lot of people can still recall with a smile since he was one of the best parts of the movie. It might be that Boorman will be a decent character to be fair, but it's still tough to see this movie become a series without bringing in mention of the main characters.
It could very easily happen that there will be given an excuse for Madmartigan's absence if Kilmer is in fact excluded from the series since to go without any mention of the characters that had come before would be a little insulting to a lot of the fans, not to mention the movie that came long before this series. The fact that Davis will be returning is a little more important since without his presence it's fair to think that the title would either have to change, or it would have to be based on his legend since otherwise, it wouldn't make sense. But while wondering what's going to happen when it comes to Madmartigan's story, the bigger question is what's going to be happening in the story as it moves forward? The kingdom that Willow was meant to deliver the child in his charge to was seen only a couple of times in the movie when it was made clear that it had been attacked by Queen Bavmorda, and at the end when Willow and his allies were ready to say goodbye. It was understood that since the queen had been defeated that the worst evil in the land was vanquished, and peace could be enjoyed finally.
But as it's easy to imagine, evil never really dies, and there's always something or someone that's willing to take up the reigns and disrupt the world once again. It could even be that Queen Bavmorda might be seen to make a comeback, but hopefully, this won't be the case since, despite the possibility of creating a story around the resurrected queen, the story feels as though it might need an actual threat that focuses heavily on the Nelwyns as well as their human neighbors. The chance to build this world up in a series is a big positive, but there's still the thought that cutting out one of the best characters would be a seriously bad idea, especially since it's likely that there are actors out there who could take on this role and make it work just as well. The fact that Kilmer couldn't take on this role again isn't a reason to simply ditch him, but that appears to be what's going to happen. It's not the worst thing that could happen, but it does feel that a lot of fans might ask the same questions once the series finally sees its release on Disney+
Let's put it this way, a lot of people are no doubt going to be curious enough to see what this series is all about, and that's great since the Willow series does start up without too many troubles, then so be it. But the issue of trading out a great character for an unknown, if that's really what is happening, is bound to be a point of controversy that a lot of fans will want to discuss. If Madmartigan at least gets a mention here and there it would be better than ignoring him completely, but we'll have to wait and see what happens.