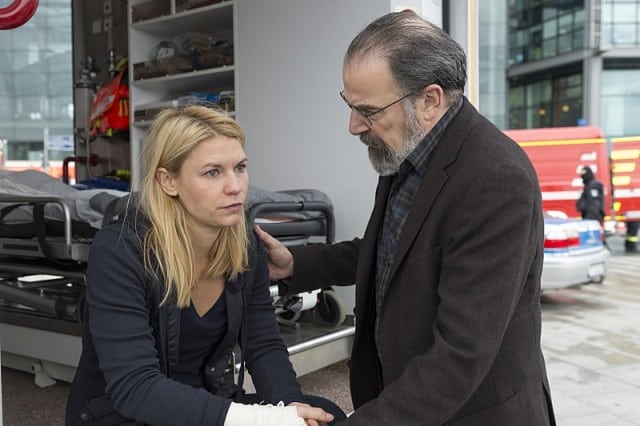 Showtime is shifting around its typical fall schedule for 2016, pushing Homeland Season 6 back to this winter and debuting Shameless' seventh season a couple months earlier than usual.
Showtime's CEO David Nevins confirmed for reporters on Wednesday that the upcoming season of Homeland will not premiere this fall as it traditionally has for the past few years. Instead, the spy thriller's sixth season will kick off in January 2017.
Furthermore, Homeland Season 6 will most likely not be the show's final season. Nevins stated that the network is nearing a deal that would renew the series for not just one but two more seasons, which would be its seventh and eighth.
"Homeland is a show that is constantly reinventing itself… since it's very much about this Intelligence world," Nevins said. "More than most, this is a show that has an open-ended expiration date, just because of the subject matter."
In addition to the Homeland news, Showtime also revealed the fall premiere dates for three of its returning series: Masters of Sex, Shameless, and The Affair. Masters of Sex's fourth season will kick off on Sunday, Sept. 11, at 10 p.m., while Shameless Season 7 begins on Sunday, Oct. 2, at 9 p.m. Lastly, The Affair's third season will premiere on Sunday, Nov. 20, at 10 p.m.
Which Showtime series' premiere are you looking forward to most? Comment below and let us know.
[Photo via Showtime]