The success of a movie is not always based on its critical ratings. Of course, box office success is measured on the amount of money the movie generates. However, there have been movies over the years that bombed at the box office yet made a resurgence in later years.
On top of this, there are many movies that were panned by the critics that still gained a loyal cult following despite this. With the power of streaming platforms in this day and age, movies can resurface and find a new lease of life. Furthermore, just because a movie wasn't well received by the critics, it doesn't mean it can't be considered a classic by movie fanatics. So, here's five movies with highly rated scores on IMDB that critics hated.
1. Snatch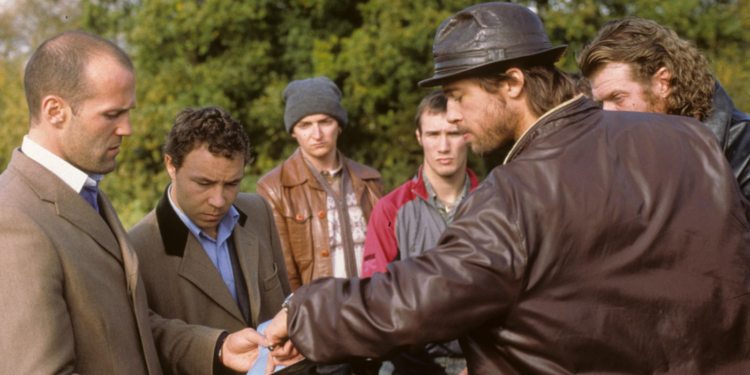 In 1998, a fresh talent emerged from the UK – his name was Guy Ritchie. His debut film, Lock, Stock and Two Smoking Barrels, quickly became a British crime classic. It echoed murmurs of Quentin Tarantino, yet still managed to maintain its own uniqueness. After the glaring success of his breakthrough film, the pressure was well and truly on for Ritchie to top his effort with his second film.
In 2000, Snatch was released. The crime epic follows the intertwined and chaotic lives of several characters. This includes illegal boxing promoter Turkish (Jason Statham), his partner-in-crime Tommy (Stephen Graham), and a group of ruthless gangsters. The film's plot is unique in its use of non-linear storytelling, jumping back and forth in time to showcase different perspectives and build tension. Snatch's blend of humor, suspense, and violence, along with its innovative storytelling and visual style, has made it a cult classic in cinema history. It currently sits at number 121 on IMDB's top 250 movies of all time list. It also has user rating of 8.2/10. However, it's compiled critical score from Metascore is a weak 55/100.
2. Man on Fire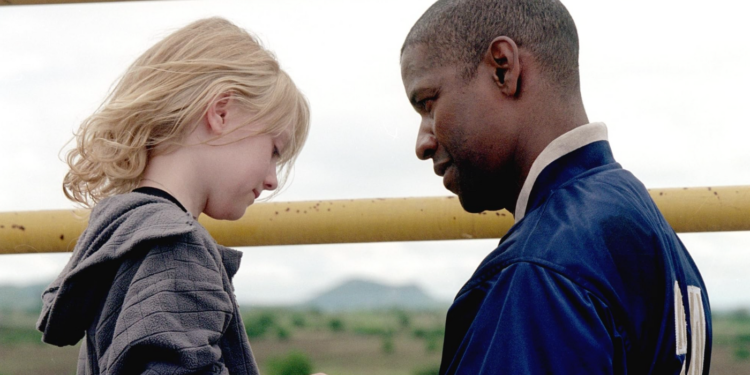 Man on Fire is widely regarded as one of the best revenge movies of all time. However, it holds a level of heart that movies in this genre don't typically possess. The movie does not solely rely on action. In fact, it is much more a slow pace drama, spliced with brutal violence in the right moments. The story follows John Creasy (Denzel Washington), a retired CIA operative haunted by his past. When John agrees to protect a young girl who is at risk of being kidnapped, he quickly forms an unlikely bond with her. However, her parents worst fears come true and she is kidnapped. This sets John on a descent into revenge and redemption as he vows his revenge.
Man on Fire has continued to grow in popularity since its release in 2004. Directed by the late Tony Scott, the film balances a wide range of themes and genres with ease. Despite its renowned place in the revenge drama, it was not well-praised by movie critics. However, with 7.7/10 on IMDB, it is a notable addition to list of movies that critics hated, but was still highly rated by audiences.
3. Saw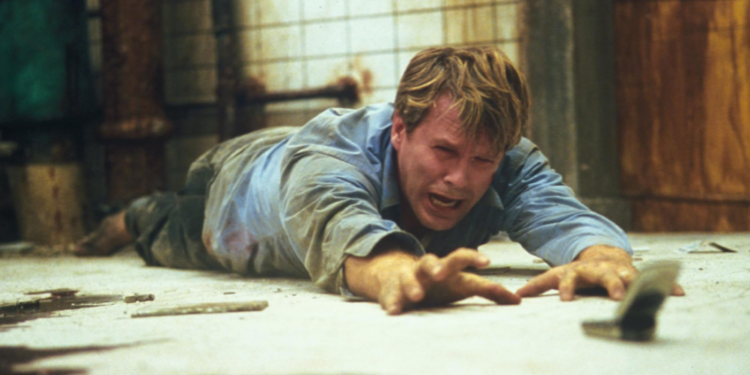 Saw is a 2004 horror film directed by James Wan. The plot of the movie revolves around two strangers who wake up to find themselves chained in a room by a sadistic serial killer known as Jigsaw. The two men are given instructions and a set of clues that they must follow to escape their captivity. As the film progresses, the audience discovers that Jigsaw's motivation is to teach his victims the value of life by putting them in deadly traps.
Saw was the pioneer of the torture genre in horror film. To this, it spawned a string of sequels and copycat movies. Despite receiving negative reviews from critics, the film was a huge commercial success. Furthermore, it developed a cult following due to its unique plot, twist ending, and the introduction of a new horror icon in Jigsaw. As of 2023, Saw currently has a user rating of 7.6/10 on IMDB. However, it has a low Metascore of 46/100.
4. The Butterfly Effect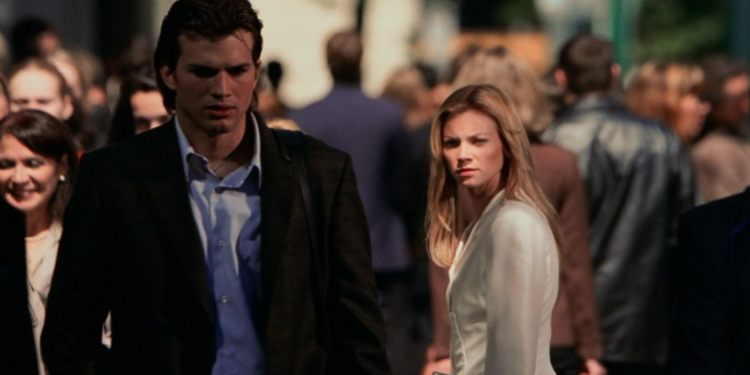 The Butterfly Effect is a mind-bending film that has fascinated audiences since its release. The clever and intricate plot follows the life of Evan Treborn, played by Ashton Kutcher, who has the ability to travel back in time and change events in order to alter the present. This was Ashton Kutcher's first foray into dramatic acting after a string of successful comedy roles. To this, he proved to be a talented actor with his portrayal of the troubled protagonist. Despite its intriguing storyline, the film was slated by critics upon its release. However, The Butterfly Effect has maintained a strong user rating on IMDB of 7.6/10, proving to have a lasting impact on audiences who appreciate its unique and thought-provoking concept.
5. I Am Sam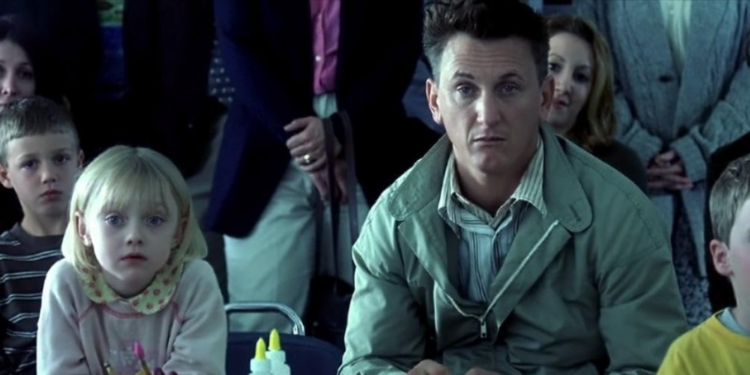 I Am Sam is a heartwarming drama that follows the story of Sam Dawson (Sean Penn), a man with a developmental disability, who is fighting to keep the custody of his seven-year-old daughter. Sam enlists the help of a high-powered lawyer who initially takes up his case with doubt. However, she eventually becomes emotionally involved in his life.
As the trial progresses, Sam's limitations start to become clear, and the custody battle becomes intense. Though I Am Sam received mostly negative feedback from critics but was rated highly at 7.6/10 on IMDB, joining other beloved movies on this list. The film's weak reception from critics is typical of films depicting mental health as it requires a fine balance of storytelling and acting not to offend audiences. Despite its flaws, I Am Sam is a touching film that teaches us to appreciate the strength of the human spirit in the face of adversity.