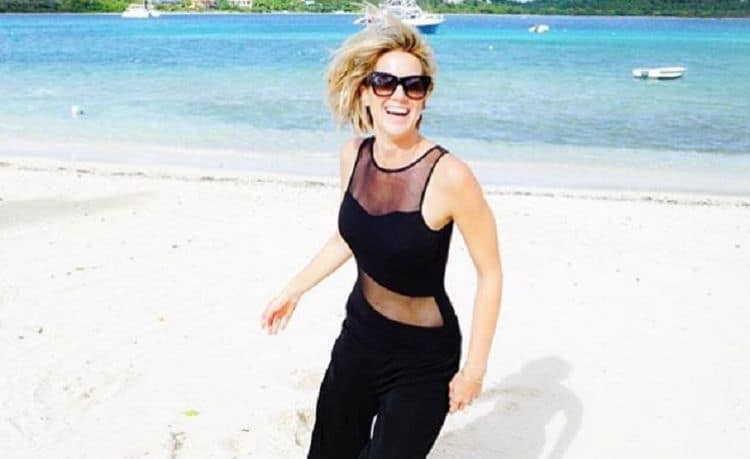 If you don't know the name Hayley Stommel, perhaps you might recognize the name of her husband. His name is Tyler Hubbard, but you might know him better as one of the guys from the very popular group, "Florida Georgia Line". Everyone loves them, and everyone loves this couple and their adorable marriage. If you're not following her on Instagram, it's time to start. They are clearly the most adorable couple in the world, and we want to get to know her better. Sit back and relax while we bring you all you need to know.
1. They Were Friends First
Before they dated or were married, they were good friends. In fact, they have a fun story. It was 2013, and she was hating her job and looking to quit and move back to California. She had a friend – Tyler Hubbard – who told her that she needed to pray on it. He didn't want her to go, so she asked God to give her a sign. He did. He doubled her salary and asked her to stay in the middle of signing her lease, so she did. He was the friend who made her stay.
2. He Wanted Her to Stay For A Good Reason
A month after she would have moved to California and quit her job with Merrill Lynch, Tyler Hubbard kissed her. Her friend that convinced her to stay must have prayed about it himself, and he was ready to make a move. She had no idea a year later they'd be engaged.
3. She's a Giver
She knows that she's married to a famous man, which makes her famous in her own right. She also knows tha this comes with some responsibility for her, and she's happy to use that on her own. She has founded a scholarship fund that allows her to provide scholarships to kids who are the first to go to college in their families. She knows education is so important, and that so many people need help. We love that she uses her platform for so much good.
4. She's a Mom Who Loves Her Kids
She really seems like the best mom. She is currently expecting her third baby with her husband, but they are also the parents to two little ones. Their daughter was born in 2017 and their son was born in 2019. It's been a very busy few years for them. Dating in 2013, engaged in 2014, married in 2015, pregnant and a new mom in 2017, pregnant again in 2018, a new baby in 2019, and a new baby in 2020. They're busy, but they seem to love it.
5. She's Into Yoga
I love yoga, too, so this is so exciting for me. So many people fail to realize how good it is for your body. It's not just meditation and sitting still and doing nothing but breathing (those are all helpful thins). It can really kick your rear-end when you take a yoga class that's fast-paced. It makes you so strong, inside and out. And, Hayley Hubbard likes to do it, too.
6. She's a Foodie
One of my favorite things about following her on Instagram is that she has the best food photos. She makes good meals, healthy meals, and family-friendly (fun) meals that they will all eat. It's something of a guilty pleasure, to love food and want to find ways to make it both delicious and healthy at the same time.
7. She's Every Single One of Us
She's got all of us down to a science, and she's not wrong. She posted to Instagram in August about finding it challenging to be with your spouse all the time, but to struggle to find a connection and any quality time at the same time. If that is not a quarantine problem, I don't know what is. To have the kids home all the time, to be home all the time, to be together all the time but have absolutely no quality time all day long is a struggle, and it is work to find ways to make sure you do get that quality time in your marriage. We love that she feels this way and has to put in the work just like we do.
8. She's Grateful
She doesn't even have to say it to make it obvious. She's a woman who is just grateful for life and all she has. She radiates gratitude every time she smiles or opens her mouth to speak. She's someone who doesn't look for the negative in life, and it doesn't bother her too much because she's too busy focusing on all the good.
9. She's From Idaho
She is a woman from the Midwest. She grew up in Sun Valley, but she went to the University of San Diego. She loved it there, but she moved to Nashville when she was done with school. That's where she met her friend, Tyler, who would later become her husband.
10. They Got Married the Same Day they Had their First Kiss
Okay, so how fun is that? They actually got married on the same day that they had their first kiss (two years later, obviously…they aren't the Duggar family). What a fun thing to commemorate, and a fun way to look back and just love things even more than you already do.