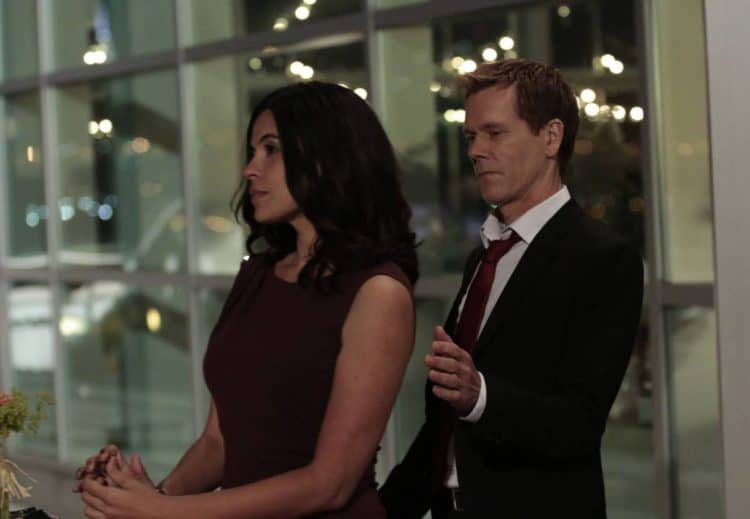 Zuleikha Robinson is a household British born singer, writer, actress and producer. According to IMDb, Robinson has 26 credits to her name, comprising movies and series in which she has been cast. Over the years, she has managed to dominate the small and big screens which have helped in maintaining her relevance in the film industry. She has worked hard from an early age to pursue her dream, and now at the age of 42, she stands tall with such a great legacy. Her charming looks barely reveal her age, attesting to the fact that her first name means "angel" in Scottish. Zuleikha has worked with some of the world's greatest directors and actors and has had both varied and stable careers over the years. She has, however, always delivered a noteworthy and influential performance. For those who are yet to know her, here is a chance to learn more about the actress.
1. Her early life
Zuleikha Robinson was born on June 29th, 1977, in London, England. She was then brought up in Thailand, Malaysia, and Singapore by an English father and an Indian-Burmese mother. She also has Iranian and Scottish descent. After spending her childhood in Asia, she later moved to the United States in her late teens to focus on her studies and dreams of becoming an actor.
2. Her film debut
Robinson made her debut in the film industry with an experimental film called "Timecode" in 2000. In 2001 she gained a little attention with the series "The Lone Gunmen," which was part of the X-Files Franchise, playing Yves Adele, the mysterious thief who often helped the starring trio. Robinson then burst on the acting scene with the hit adventure drama "Hidalgo" in the year 2004, directed by Joe Johnstone. Here, she played Jazira, a 19th-century Arabian princess starring alongside Omar Sharif and Viggo Mortensen. Since then, Zuleikha has had a successful career, featuring in numerous top-rated movies and series. According to Rotten Tomatoes, she played Jessica in the "Merchant of Venice" adaptation in 2005.
3. Other works
In 2006, Robinson featured in the Indie hit, "The Namesake," where she played Moushumi Mazumdar, a Bengali character that later became the Bengali wife. In 2007, she starred in the second season of the HBO series "Rome" as the treacherous slave and brothel supervisor. In 2008 she co-starred with John Amsterdam as police detective Eva Marquez in the new Fox series "New Amsterdam." In 2009 she joined the fifth season of the series "Lost" as a recurring character and was later promoted to a regular role in season six. She then joined the series "Homeland" in the second season to play a recurring role as an Al-Qaeda operative and a journalist. She also played Amelia Hayes, former CIA operative and Gabriel's wife in the movie "Intelligence" in 2014. In 2016, she featured in the ABC drama "Still Star-Crossed" as Lady Capulet.
4. Her family
Concerning her immediate family, she has a brother who is a renowned British field botanist, Dr Alastair Robinson. Zuleikha is the older of the two, as Dr Alastair was born in 1980, making him three years younger than his sister. He specializes in the carnivorous genus Nepenthes and has achieved so much in his field, including the discovery of the gigantic Palawan pitcher factory, Nepenthes attenboroughii. Zuleikha also has two ex-sisters-in-law, namely Ajay Sahgal and Kelli Williams, plus an ex-daughter-in-law called Shannon Wilcox.
5. Her educational background
The actress developed a love for acting way back in high school, which led to her move to Los Angeles, California. Ready to pursue it professionally, she then studied at the American Academy of Dramatic Arts and completed her studies to become a full-fledged actor.
6. Her love life
Zuleikha is currently single and has no known children of her own. She is known to be a very busy woman, always working on her career rather than building her relationships. At one point, there were rumors that she was even a lesbian, but she never bothered to comment on the accusations. She was married to Sean Doyle for five years from 2009 to 2014, after which they divorced. She prefers to keep her romantic and personal life to herself.
7. Her Net Worth
Robinson's primary source of income all along has been from being a successful actor. At the age of 42 years, she is estimated to have a net worth of over $1 million. Since she has amassed all her wealth from acting alone, her notable impact in the film industry is undeniable.
8. Awards and Nominations
Robinson has managed to get three nominations in her career. According to Net worth Wiki Bio, she was first nominated in 2010 for the Gold Derby TV Award for the best ensemble of the year. Robinson was nominated for a Monte Carlo Award for the category of Best Drama Actress for her role in the series "Lost" in 2010. She also got a nomination for Screen Actors Guild Award for Outstanding Performance in a television show in 2013.
9. Her Social Media
She boasts of more than 7K fans that follow her daily activities and see her posts on her Instagram account. On Twitter, she commands over 4K active followers who are always first to know of any upcoming film appearances, interviews, or any other relevant occurrences in her day to day life. Over the years, Zuleikha has been relatively active on social media, keeping her followers updated on her professional progress.
10. Her Zodiac
Zuleikha's zodiac sign is the Cancer that is ruled by the moon during its full manifestation. Her sign makes her possess a very vivid imagination as well as proper sensitivity. People born under this sign experience an active dream-like life and have very attuned emotions hence are highly receptive to external feelings. Her primary motivation is a wishful nature, and people born under this sign have the talent to integrate and renew their lives even from the worst of situations. Even when they are at their lowest, they still strive to reach great heights of success from the humblest of beginnings.