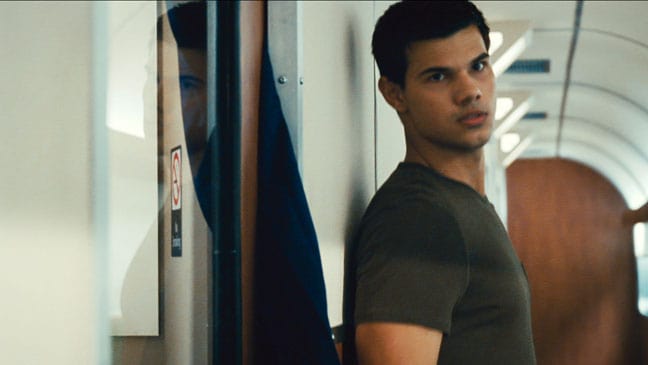 During the late 2000s/early 2010s, Taylor Lautner was one of the hottest young stars in Hollywood. In fact, in 2010, he was the highest-paid teen actor in the business. His role as Jacob in the Twilight film franchise put him on the map in what seemed like the blink of an eye. With the success of the movies, many people felt that he was well on his way to having a very long and successful career in the entertainment industry. Surprisingly, however, things have really slowed down for him since the release of the last film in 2012. In nearly 10 years, he has only made a handful of other on-screen appearances and none of his roles have had as much of an impact as his portrayal of Jacob. In recent years, lots of people have been wondering why Taylor seems to have disappeared from the spotlight. Many feel that he is no longer welcome in Hollywood. Has Taylor Lautner been blacklisted by Hollywood? Let's talk about it.
What Has Taylor Been Up To Since Twilight?
When the last movie was released in 2012, Taylor was on top of the world. At the time, it was announced that he would have a starring role in a movie called Northern Lights and another movie based on the action figure Max Steel. However, neither project panned out. In 2014, he appeared in a TV series called Cuckoo which he remained on until 2018. In 2016, he joined the cast of Scream Queens in the role of Dr. Cassidy Cascade. Since 2018, however, things have been pretty quiet for Taylor. Cuckoo was his last role, and although he will be in an upcoming Netflix movie called Home Team, Taylor doesn't have any other projects in the works. However, while things in his career may not be going as well as he'd hoped, it looks like he is really thriving in his personal life. Since 2018, he has been in a relationship with a woman named Taylor Dome and the two are now engaged. Based on his Instagram activity, the two seem to really be enjoying life. Between traveling and other adventures, they are definitely making the most out of every moment.
Has Taylor Been Blacklisted?
Taylor's lack of success over the years has caused lots of people to believe that he has been blacklisted by the entertainment industry. The term blacklisted is used to describe what happens when actors and other people in the industry are essentially denied jobs for various reasons – usually because they've rubbed someone the wrong way. However, in Taylor's case, it's very unlikely that he was blacklisted. The harsh reality is probably just that Taylor isn't as talented at the actors he's going up against or roles. Let's face it, his role in Twilight was great, but it was his looks that got him the most attention; not his acting skills. On top of that, his starring role in the 2011 movie Abduction didn't have the impact that he and those around him were hoping for. In addition to not performing very well at the box office, the film also received lots of negative reviews. According to The Hollywood Reporter, a producer said, "His [Lautner's] first movie just wasn't very good, and it didn't justify what he was asking for at the time". More than likely offers started to dry up for Lautner after Abduction flopped and Twilight ended. Additionally, the fact that Taylor was so well known for one role probably didn't help either. We all know how easy it can be for actors to get typecast one people are used to them playing just one kind of role.
Will Taylor Ever Make A Comeback?
If there's one thing that's true about the entertainment industry, it's that it has a very short memory. Someone can easily be at the top of the world one day and almost completely forgotten about the next. Once an actor's career starts to lose momentum, it can be nearly impossible to get it back. The truth is that playing Jacob will probably be the biggest role of Taylor Lautner's career. With so much competition in the acting world, it seems that he has left lots of people unimpressed with his skills. Hopefully, however, his upcoming movie will put him back in the spotlight and open the door for more opportunities in the future. At the end of the day, however, Taylor has still accomplished more than many people can even dream of. He also has a dedicated fan base who still love and support him along his journey.
Tell us what's wrong with this post? How could we improve it? :)
Let us improve this post!