While he may he not always be mentioned in the same breath as other iconic actors from his era, Harvey Keitel is one of the greatest cinematic talents of his generation alongside the likes of Al Pacino and Robert De Niro. His impressive filmography showcases the pure versatility he possess as an actor. Furthermore, he has starred in some of the cinema's most critically acclaimed motion pictures.
Keitel is a frequent collaborator with legendary filmmaker, Martin Scorsese. He has also partnered up with one of Hollywood's other leading storytellers, Quentin Tarantino, on numerous occasions. However, his work in film expands to much more than that. Here's the top seven movies starring Harvey Keitel that you must watch.
1. Reservoir Dogs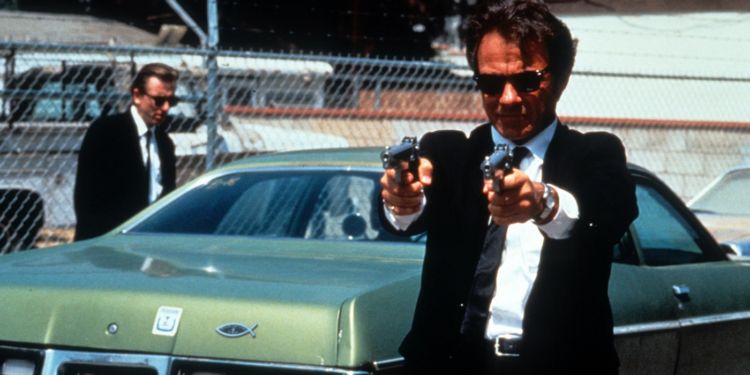 When Reservoir Dogs was released in 1992, it introduced cinema to a fresh new talent who completely flipped crime movies on their head. While Quentin Tarantino is an undeniably unique filmmaker who would have achieved success at some point anyway, Keitel actually had a large part to play in how soon it happened. After Tarantino shopped the script around Hollywood, it eventually landed in the lap of Keitel, who used his stature to get the film funded by producers.
Reservoir Dogs is Keitel's most notable movie, and for good reason too. He played Mr. White, a professional thief who finds himself questioning his entire crew when their job goes awry. Keitel stepped up to the plate as the movie's biggest star, and carried the picture with a blend of menace, humour, and super slick charm.
2. Bad Lieutenant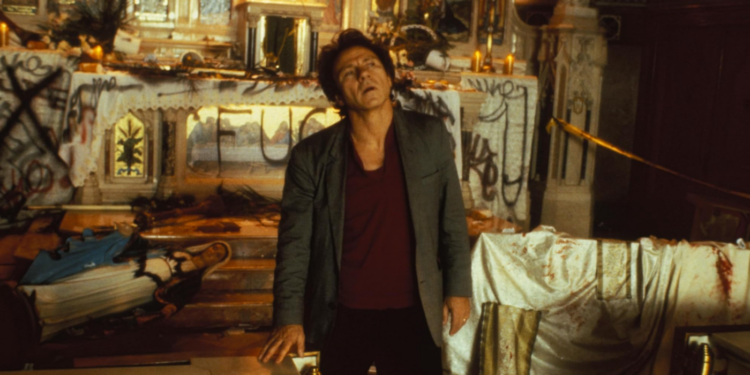 Abel Ferrara's Bad Lieutenant was a very controversial film when it was first released in 1992. Its graphic depiction of violence, drug use, and sexual assault caused the film to have limited theatrical release. And in fact, many theaters straight up refused to show the film altogether. However, the controversy surrounding Bad Lieutenant helped to generate a lot of buzz and attention for the film, which ultimately helped it to gain a cult following. The film has since become known for its gritty realism, intense performances, and unflinching portrayal of urban decay.
Over the years,
Bad Lieutenant
has been given a second wind by critics and audiences alike. Additionally, it has been recognized as a significant film in the neo-noir genre. The film's uncompromising vision and commitment to exploring taboo subject matters have cemented its place in cinematic history. It continues to be revered by fans of edgy, provocative cinema. Additionally, it spawned a reboot in 2009 starring
Nicolas Cage
.
3. Blue Collar
Although, the movie was critically acclaimed at the time of its release, Blue Collar is a Harvey Keitel crime drama that truly slipped under the mainstream radar. The 1978 picture tells the story of three auto workers who are frustrated with their working conditions and decide to rob their union's safe. What starts out as a simple heist quickly spirals out of control, as the men find themselves caught up in a web of corruption and violence that threatens to destroy everything they hold dear.
Blue Collar boasts a razor sharp script from the writer of Taxi Driver, Paul Schrader. It also features a rare dramatic performance from famed comedian, Richard Pryor. The film dances with issues of class, race, and the struggle for dignity and respect in the workplace. Keitel and Pryor both give outstanding performances, bringing depth and nuance to their complex and flawed characters. Their partnership marked a dynamic duo that cinema, unfortunately, only got to witness once.
4. From Dusk Till Dawn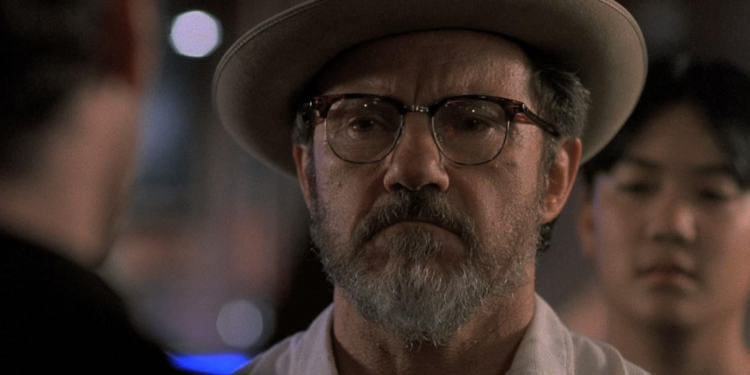 Just as Quentin Tarantino smashed onto the scene with Reservoir Dogs, another young filmmaker called Robert Rodriguez was hot on his heels. Rodriguez began his climb of the Hollywood ladder around the same time as Tarantino after his self-financed movie, El Mariachi, made massive waves. The two rising stars quickly became friends, so of course, a collaboration was bound to happen.
From Dusk Till Dawn is a suave movie that skillfully blends the genres of crime, horror, and comedy together. Rodriguez directed the film from a script by Tarantino. The movie's story follows a former preacher (Harvey Keitel) and his family who are taken hostage by two convicts. The family are taken to a meeting point where the convicts are due to meet a local gangster. However, the gangsters never show up, but a herd of blood-thirsty vampires do.
Keitel leads the cast in a star-studded line up including George Clooney, Juliette Lewis, and Cheech Marin. From Dusk Till Dawn marked Keitel's first venture into the action realm. Yet, he still managed to deliver a fleshed-out performance of a grieving man grappling with his lost faith.
5. Pulp Fiction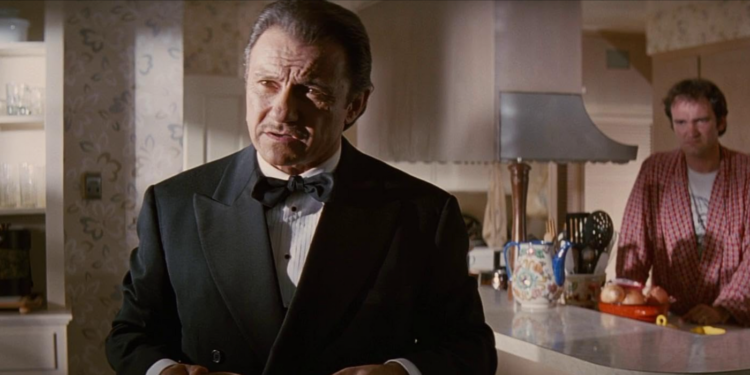 After the massive success of Reservoir Dogs, Quentin Tarantino blew Hollywood away with his next movie, Pulp Fiction. With its non-linear storytelling, and fantastic ensemble of Hollywood talent, it quickly became a true classic of modern cinema. Out of the star-studded affair, one of the standout performances comes from Harvey Keitel.
Keitel plays the character of Winston Wolf, a fixer who is called in to help two hitmen after a job goes wrong. Although Harvey Keitel's role in the movie is relatively small, he makes a big impression with his cool, calm, and collected demeanor. His character's no-nonsense approach to problem-solving has become the stuff of legend. In fact, Keitel's performance as Winston Wolf was so iconic that he later reprised the role in a series of commercials for the insurance company Direct Line. And Keitel embodied the character's suave and confident persona once again to great effect.
6. Bugsy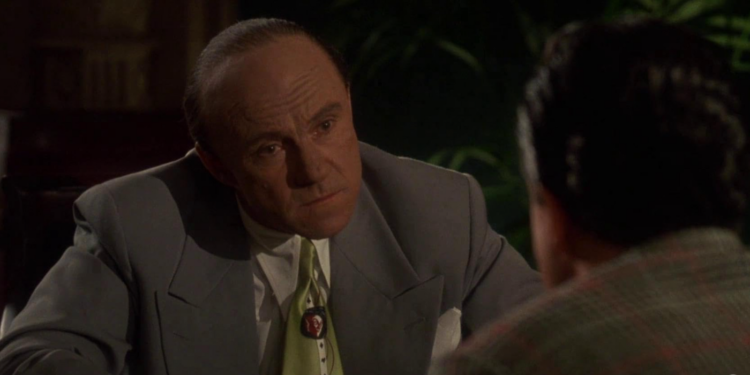 Bugsy is a 1991 biographical crime drama film directed by Barry Levinson. The film tells the story of notorious mobster Bugsy Siegel (Warren Beatty) who played a key role in the development of Las Vegas in the 1940s. While the film features a number of strong performances, it is Harvey Keitel who truly shines as the character of Mickey Cohen, one of Siegel's closest associates. Keitel brings a raw intensity and a sense of danger to his performance that perfectly captures the ruthless and unpredictable nature of Cohen's character. His performance was so impressive that it earned him an Academy Award nomination for Best Supporting Actor, cementing his status as one of the most talented actors of his generation.
7. Mean Streets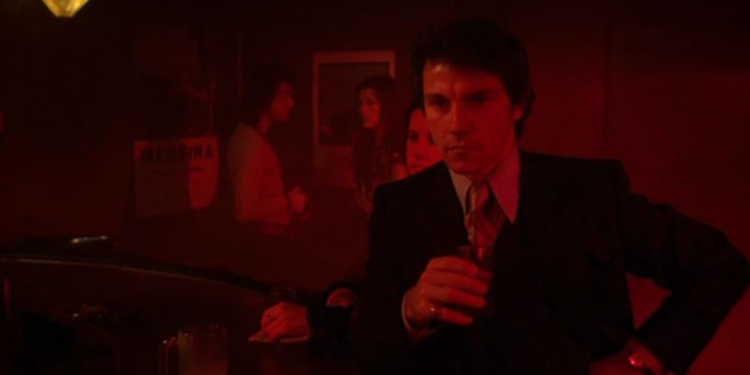 While Mean Streets was not a commercial success upon its initial release, it has since become recognized as a polarizing crime movie. It is also a key influence on the development of Scorsese's signature style of filmmaking. Although Goodfellas is often cited as Scorsese's masterpiece, it was Mean Streets that set the tone for his approach to gangster movies, with its gritty realism, intense violence, and focus on the inner lives of its characters.
At the center of the film is Harvey Keitel, who delivers one of the finest performances of his career. Keitel plays Charlie, a small-time hood trying to make his way in the mean streets of New York City. Keitel brings a raw vulnerability and a sense of desperation to his performance that perfectly captures the character's conflicted nature, and his portrayal of Charlie has become an iconic part of American crime movies. Overall, Mean Streets is a powerful and uncompromising film that deserves to be recognized as one of the great works of 1970s cinema.