The name Nicolas Cage no doubt carries weight in Hollywood, and for good reason too. Besides his unbridled versatility and years of experience, the star still has a lot going for him. The star first came on the scene in the pilot of the TV series The Best Of Times. Though the show didn't get picked up, that didn't keep him down.
Soon after, he was starring in movies left, right, and center — the star even survived a career slump. Altogether, it's safe to say that Cage is such an interesting figure way beyond his multifaceted on-screen career. With that in mind, here are a few interesting facts about the star.
1. Nicolas Cage Is Related To The Coppolas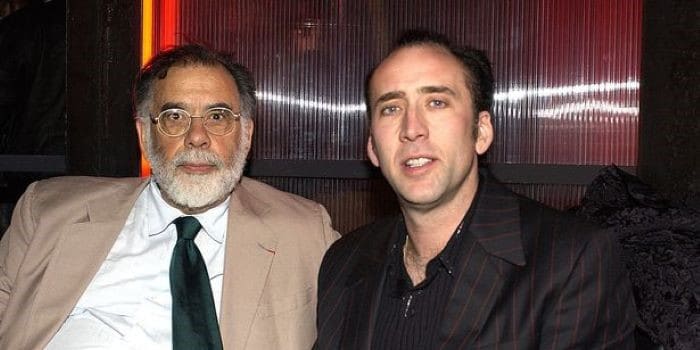 His name may be Nicolas Cage, but that's not his given name. He was born Nicolas Kim Coppola, and if that name sounds familiar, it's because famous Hollywood director Francis Ford Coppola is none other than his uncle. When the star was just coming up in the industry, he convinced his uncle to give him a screen test.
Naturally, Coppola was a bit hesitant to give him special treatment. Needless to say, Cage wasn't looking for any handouts either. He actually changed his name from Nicolas Coppola to Nicolas Cage to ensure no one would accuse them of nepotism. Altogether, he was dedicated to his craft and wanted to be recognized for his own talents.
2. He Named His Kid After Superman
Nicolas Cage is known for his love for superhero comic books, especially Superman. In fact, the star almost played Superman once, which makes this an even cooler fact. With that in mind, it's no surprise that he named his son Kal-El. Altogether, Kal-El Coppola Cage was born in 2005.
3. Nicolas Cage Used To Have 15 Houses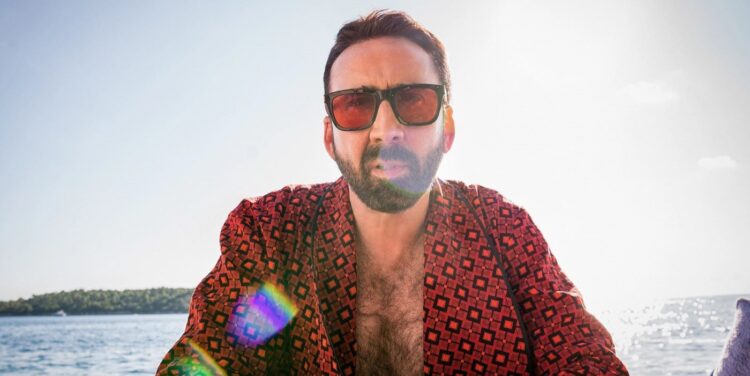 When you've been in as many movies as Nicolas Cage, no doubt, that "good Hollywood money" starts flowing in. The star wasn't just successful, he was also quite a big spender. He owned so many houses around the world, including one he bought specifically for inspiration to write horror novels.
However, it's unfortunate that his decision to buy so many properties led to financial troubles and significant debt. He ended up having to sell most of the properties to make even. Despite this, Cage remains a talented and respected actor with a passion for his craft.
4. He Loves Wild Animals
One of Cage's all-around interests happens to be wild animals. In fact, he owned quite a unique set of animals in his day. Some of them include a two-headed snake, an octopus, a crow, and two king cobras. Regarding the king cobras, it was no surprise that they became incredibly hard to feed and kept attacking him. The star ended up donating it to the zoo.
5. A Naked Guy Broke Into His House Once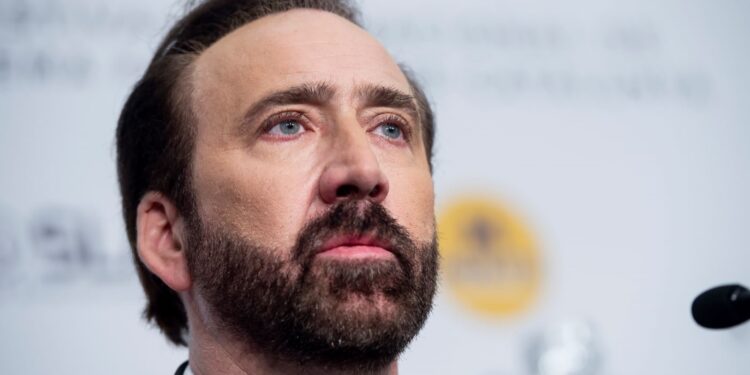 As far as bizarre happenings go, this one surely takes the crown. One night, Nicolas Cage woke up to find a naked man in his Orange County home. The guy was eating a Fudgsicle in front of his bed and wearing nothing but Cage's jacket. Needless to say, it was an extremely horrifying experience for the famous actor. He secretly called the police and had to keep the intruder engaged till the cops showed up.
6. There's A Film Festival Named After Nicolas Cage
No doubt, it's great to be so loved that fans name things after you. In Nicolas Cage's case, his fans founded the Nicolas Cage Film Festival in 2013. Altogether, it takes place in Austin, Texas, and lots of Cage fans stream in to show their support. Though Cage receives an invite every year, he's only been able to attend one of these events.
7. He Actually Tried To Find The Holy Grail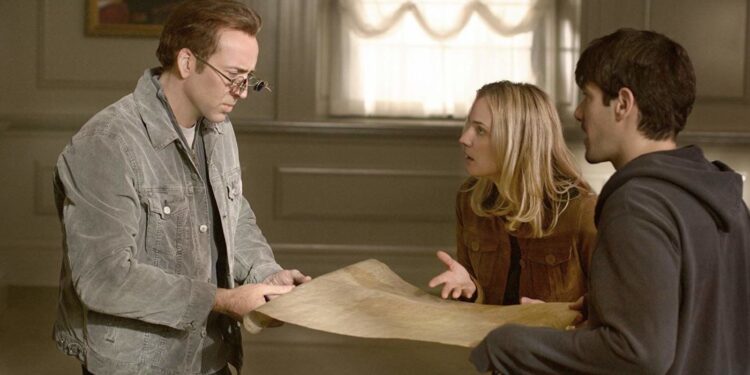 The Holy Grail is a significant motif in Arthurian literature. Various traditions have portrayed the relic as a prosperous cup that heals and rejuvenates. Cage actually visited Glastonbury, England, in search of the item. At the end of the day, he concluded that the grail was nothing but a metaphor for the earth itself.
8. He Pretended To Be A Pilot Once
At heart, Nicolas Cage is an actor through and through. In fact, he once walked into a plane's cockpit and talked over the speakers. He announced that he wasn't feeling well and he was losing control of the plane. Needless to say, the passengers were terrified, and the actual pilot was infuriated. Luckily, he talked his way right out of that one.
9. Nicolas Cage Owns A Tomb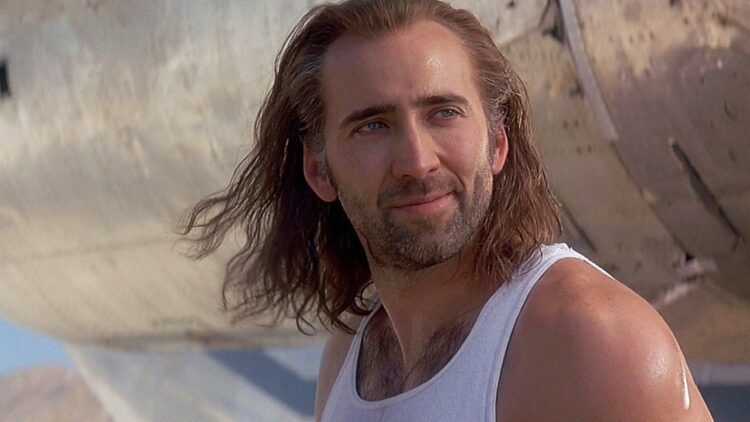 In 2010, Nicolas Cage bought a nine-foot tomb in St. Louis Cemetery in New Orleans. Even more, the tomb happens to be a pyramid. To this day, Cage hasn't revealed why he bought himself a pyramid tomb. But speculations have it that he's keeping it for himself.
10. He Was Offered The Role Of Aragorn In Lord Of The Rings
Apparently, producer and director Peter Jackson initially envisioned Nicolas Cage playing the role of Aragorn in Lord Of The Rings. He even went as far as to offer the role to him. However, Cage didn't accept the offer, as he didn't want to live away from home for three years.
Read Next: Why Nicolas Cage is a must-have for National Treasure: Edge of Historyespecially SupermanCage didn't accept the offer
Tell us what's wrong with this post? How could we improve it? :)
Let us improve this post!