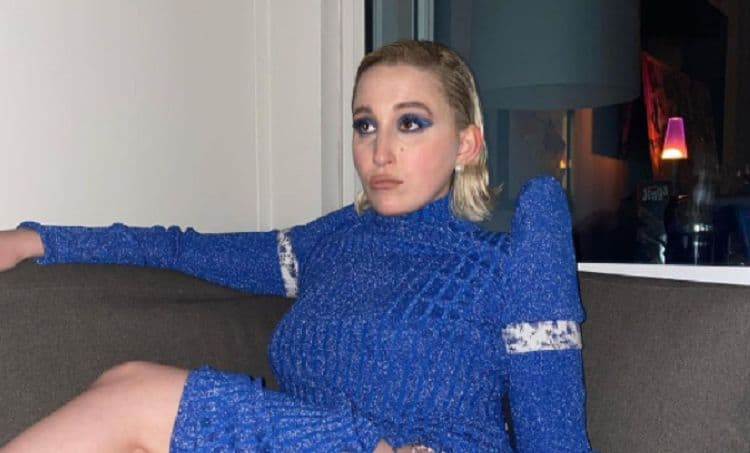 With a name like Harley Quinn Smith, most people would agree that Harley was destined to be a star. The fact that her father is filmmaker Kevin Smith and her mother is actress Jennifer Schwalbach Smith probably didn't hurt either. Needless to say, Harley's decision to join the entertainment industry was almost inevitable. Despite her famous parents, however, she has always worked hard to stand on her own. So far she's managed to do exactly that. After making a series of relatively small on-screen appearances, Harley has gotten a major break with her role in the upcoming Freeform series Cruel Summer. Keep reading for 10 things you didn't know about Harley Quinn Smith.
1. She Wasn't Always Interested In Acting
Because of who her parents are, it's easy to assume that Harley has always known she wanted to be an actor, but that isn't true. During an interview with Comics Beat, she said, " I only wanted to start acting after I did a small scene in my Dad's movie Tusk. Before that, I had no interest in it, but I've been in my Dad's movies throughout my life, more as a thing that my family can look back on, like an intense scrapbook. I've been doing that for forever, but it wasn't ever because I wanted to act. Then once I did a scene in Tusk, I was like, "Oh my God, wait, this is kind of amazing!"
2. She's In A Band
Acting has become what Harley is best-known for, but she's also got some musical talents. She plays the bass and is a member of a band called The Tenth. The group has released two albums, Dunes and Boys We Don't Know. The band is all about making music that will excite listeners.
3. She Hosts A Podcast
The movie industry isn't the only place where Harley and her father have gotten the chance to work together. The two also host a podcast called Vegan Abattoir where they discuss issues relating to the vegan community. Both Harley and Kevin are vegans although they made the decision at different times.
4. She's In A Relationship
Not only have things been going well for Harley on the professional front, but things in her personal life have really started to take off as well. She has been in a relationship for nearly two years with a man named Austin Zajur who is also an actor. Austin is best known for his role in the movie Scary Stories to Tell in the Dark.
5. She's A Proud Nerd
The word 'nerd' often has a negative connotation, but Harley isn't ashamed of her nerdiness. Harley told Teeth Magazine, "…being named Harley Quinn really set a path for me towards being a nerd, which I'm very thankful for. You can't really be named after a comic book character and not be a nerd, that'd just be weird. Nerd culture is such a huge part of my life now, I love it with all my heart."
6. She's Good Friends With Lily-Rose Depp
When you grow up with famous parents, it only makes sense that you would cross paths with other kids who come from similar backgrounds. When Harley was in elementary school she met Johnny Depp's daughter, Lily-Rose. The two became fast friends and they remain very close to this day.
7. She Would Love To Be On SNL
Harley is thankful for all of the opportunities that have come her way so far, but she also has her sights set on things she wants to accomplish in the future. One of her goals is to get the chance to appear on Saturday Night Live in some capacity. If her career continues on the path it's on, there's a could chance that dream could come true.
8. She's Passionate About Animal Activism
Harley's decision to become a vegan wasn't just rooted in wanting a healthier diet. While talking to Mercy for Animals, Harley said, "Once you realize how many animal products are in your life, you take a step back and think: "I need to change. I need to live more compassionately."
9. She Loves Fashion
Many creative people would agree that self expression is one of the most important things in life. In addition to acting and music, Harley also likes to express herself through her clothing. She has a cool and unique sense of style and she isn't afraid to experiment with different colors and patterns.
10. She's All About Social Justice
Harley has never been the type of celebrity who is afraid to speak her mind. Instead, she is proud to be abl to use her platform to raise awareness to the causes that are close to her heart. Harley has consistently shown her support for the Black Lives Matter Movement and the fight to end racism.