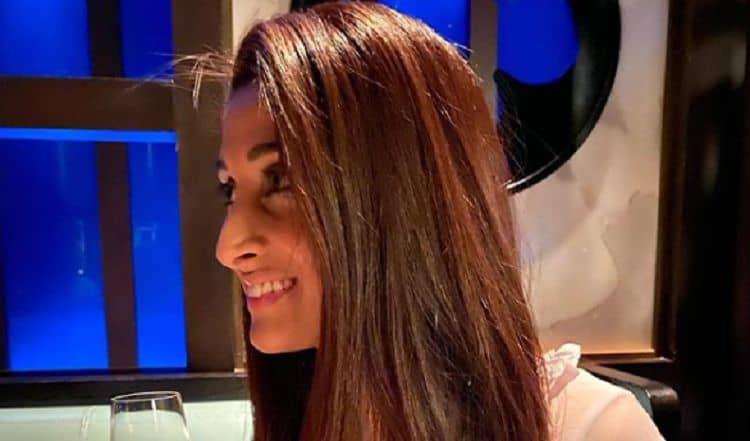 As one of the stars of Bravo's new reality series, Family Karma, Anisha Ramakrishna and her family are already winning viewers' hearts. At 34-years-old, Anisha recently moved back to Florida to live with her parents and as you can imagine, she's facing a lot of growing pains. In addition to the cultural pressure to settle down and get married, Anisha is also feeling the pressure to accomplish the goals she's set for herself. It may seen like Anisha's storyline speaks for itself, but there's a lot more to her than what the cameras have shown. Here are 10 things you didn't know about Anisha Ramakrishna.
1. She Gave Up Her Life In NYC To Invest In Her Business
Despite coming from a very traditional Indian family, Anisha Ramakrishna followed her own path. After finishing school, she moved to New York City where she lived on her own and had a career in product development. However, Anisha gave up her life in the city to move back home with her parents. Although the decision was tough, Anisha had dreams of starting her own business and had to move back home in order to have the money she needed to get her company off the ground.
2. She Loves To Dance
Anisha Ramakrishna loves to dance. In fact, she and her friends (now co-stars) host dance parties each month. Anisha told Cheat Sheet, "The dance songs are a combination of Bollywood hits and American top 40 music. The dances are spontaneous and what is quite comical is that most of the time we have the videos of the songs playing as well and we are really trying mimic the Bollywood stars, and clearly failing at it. We dance for hours, the parties start at 6pm and go on until about 2am. It's a great time!"
3. She Loves Spicy Food
Many traditional Indian dishes are known for their spicy ingredients. Although not everyone can tolerate high levels of spice, Anisha Ramakrishna can't relate. She enjoys really spicy food and loves trying all of the different options in her neighborhood in South Florida.
4. She Hopes To Be Married Some Day
If you've seen an episode of Family Karma, you've probably seen how much pressure Anisha's family puts on her to get married and have children. Despite being visibly annoyed by their comments, the truth is that Anisha really does want to have her own family some day.
5. She Supports Body Positivity
Anisha is fully supportive of people looking and feeling good in the skin they're in. In 2017, she launched her 'size-inclusive' clothing line, Currently. She was inspired to create the line after noticing a lack of options for people who didn't have a certain body type. She is in the process of launching a new collection through Currently which will include clothes that were made from recycled fabrics.
6. She Doesn't Like Coffee
Coffee is a popular beverage in the South of India where Anisha Ramakrishna's family is from. Many people in the area would consider it their drink of choice. Her father even makes homemade Indian style coffee for the family every day. However, Anisha doesn't like coffee at all.
7. She Used To Sell Souvenirs Out Of Her Trunk
Anisha Ramakrishna definitely has a hustler spirit. Long before she ever started her first official business, she was already thinking of ways to make money. When she was a teenager, she would bring souvenirs back from her family's visits to India and sell them out of the trunk of her car.
8. Her Mom Does Her Makeup
Even though they have their differences, Anisha and her mother, Chitra, have a very close relationship. So close, that Anisha trusts her mother to do her makeup whenever she has an important event to attend. As a skincare and beauty enthusiast, Chitra knows how to beat a face. In a video on Anisha's YouTube channel, she shows the process of her mother doing her makeup.
9. She Has An MBA
Anisha's money making mentality is also paired with a formal education in business. She earned an MBA from the University of Miami in 2009. Right after graduation, she began working in the fashion industry and had a six year stint at Tahiri.
10. She Used To Have A Food Blog
Anisha Ramakrishna is a self proclaimed foodie who group up in a vegetarian household, but has never been a vegetarian. Her love of food inspired her to create a food blog called The Hungry Hindu. She eventually changed the name to Currently Hungry.