For TV viewers and gamers alike, the Paramount+ Halo TV series brings the best of two worlds together. Also referred to as Halo: The Series, the Halo TV series was mostly based on the video game Halo. The game is available on all major gaming platforms except Playstation. The Halo TV series is set in the 26th century and follows the battle between humanity's United Nations Space Command and an advanced alien theocratic-military alliance known as the Covenant.
Although it has received several backlash from gamers for deviating from the game's storyline, there have been praises for its cast and their performances. Moreover, Halo is created with a standalone story that would allow it to evolve independently of the original game's plot. Its 9-episode season 1 was released on March 24, 2022, with the streaming platform renewing the series for a second season. For a quick overview of the series, here is the top cast of Halo TV series.
Pablo Schreiber as Master Chief Petty Officer John-117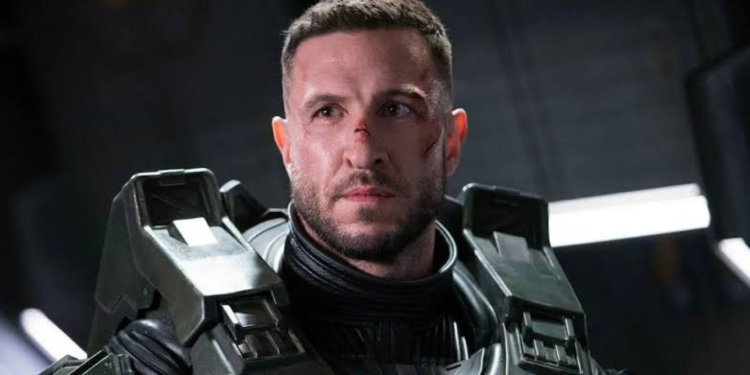 Whether in the game series or the Halo TV series, Master Chief Petty Officer John-117 is the hero and main protagonist of the show. Often referred to as Master Chief, the character is a super soldier genetically engineered by the United Nations Space Command (UNSC) to protect the human race. Unlike in the game, Master Chief can be seen without his armor. Pablo Schreiber breathes life into the character, helping to humanify Master Chief.
Schreiber is no stranger to film and television. However, the Halo TV series is his first lead role as an actor. Some of his notable television credits include The Wire (2003, 2008), Lights Out (2011), Weeds (2011–2012), A Gifted Man (2011–2012), Orange Is the New Black (2013–2015, 2017, 2019), Ironside (2013), The Brink (2015), American Gods (2017–2020), and Defending Jacob (2020).
Shabana Azmi as Admiral Margaret Parangosky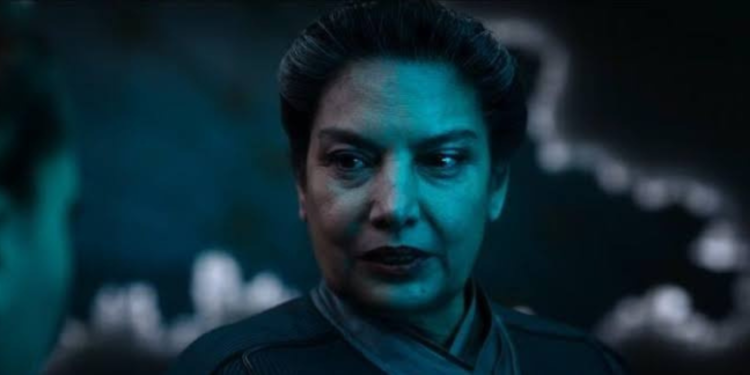 Admiral Margaret Parangosky is one of the famous names in the Halo game series. Although her face isn't often shown in the game, the character is played by Indian actress Shabana Azmi. Admiral Parangosky is the no-nonsense Director of the Office of Naval Intelligence (ONI). As head of the UNSC dark intelligence agency, the Admiral wields lots of power and privileges. She has a deep distrust for Doctor Halsey and Master Chief. Azmi has starred in a few other international TV shows before being cast in Halo. She played Abhilasha Grewal in 24 (2013–2016), Mrs Shirani in Next of Kin (2018), and Anila in The Good Karma Hospital (2018).
Olive Gray as Commander Miranda Keyes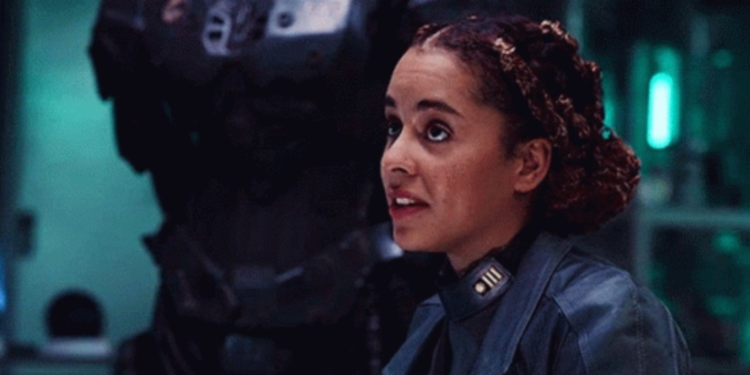 Commander Miranda Keyes is a brilliant scientist at UNSC and the daughter of Captain Jacob Keyes and Dr. Catherine Halsey. The series begins with the character as a commander at FLEETCOM. Although close to her dad, Miranda has a strained relationship with her mother. Actress Olive Gray plays the character of Commander Miranda Keyes. More of a television actress, Gray has starred in several TV series as a regular and recurring cast member. Some of their notable works include The Story of Tracy Beaker (2006), EastEnders (2007–2008), Half Moon Investigations (2009), Home from Home (2018), Save Me (2018–2020), and Dark Money (2019).
Yerin Ha as Kwan Ha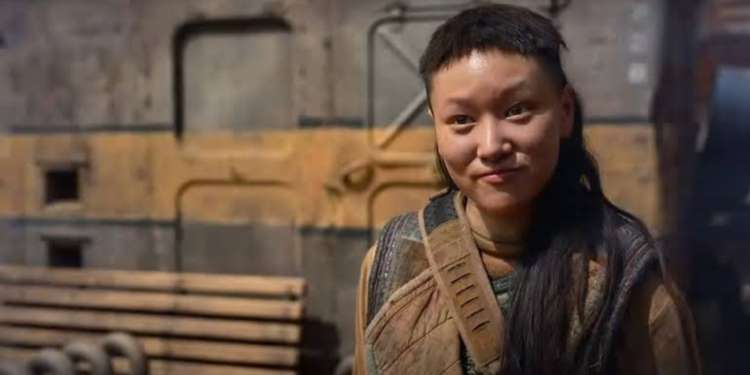 Yerin Ha plays the teenage rebel and only daughter of rebel leader Jin Ha from planet Madrigal. She crosses paths with Master Chief at the same time she loses her family, and Master Chief learns more about himself. They soon become allies. Yarin Ha is an Australian actress with credits in television, stage, and an independent horror feature film. Before being cast in the Halo TV series, Ha starred in TV shows such as Reef Break (2019) and Troppo (2022). Her feature film debut was the Australian independent horror thriller Sissy (2022).
Charlie Murphy as Makee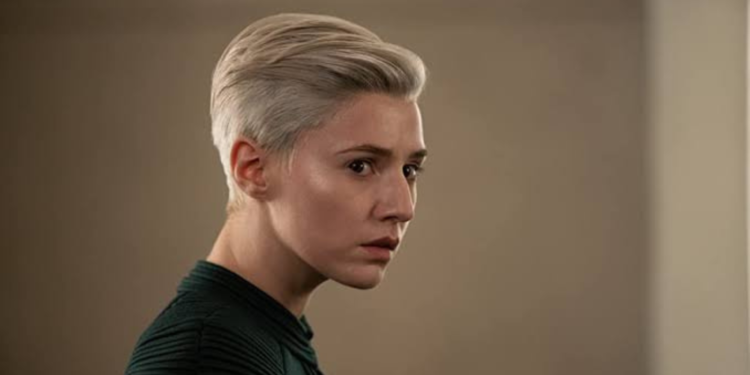 Makee is an orphaned human raised by an alien Covenant. She has learned to hate humans and their race all her life. Often called the Blessed One, she's gifted with activating ancient artifacts. Irish actress Charlie Murphy played the character. Murphy has several credits in film and television, starring in several British TV series and films. Some of her notable works in film and television include Happy Valley (2014–2023), The Foreigner (2017), Peaky Blinders (2017–2019), and The Corrupted (2019).
Natasha Culzac as Riz-028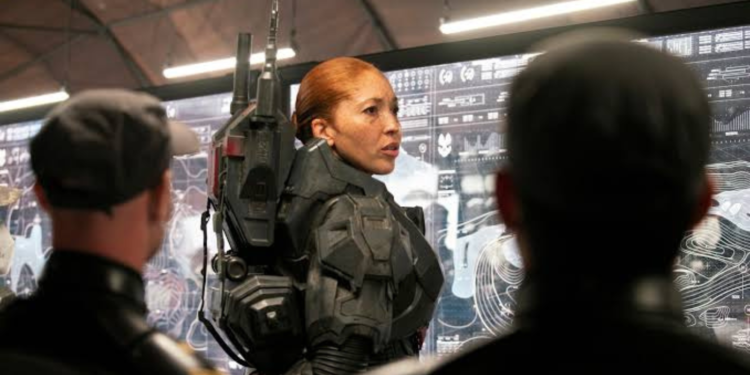 Riz-028 is a member of the Silver Team, reputed for her thorough and skillful work as a super soldier. She's among the three soldiers commissioned to track and capture Master Chief when he goes AWOL. British actress Natasha Culzac breathes life into the character from the game. Culzac began her acting career, appearing in several short films. She made her feature film debut as a Nightclub Waitress in Men in Black: International (2019). That same year, she played Uriel in The Strangers (2019). Before getting cast in the Halo TV series, she guest-starred in The Witcher (2019) and Cursed (2020).
Danny Sapani as Captain Jacob Keyes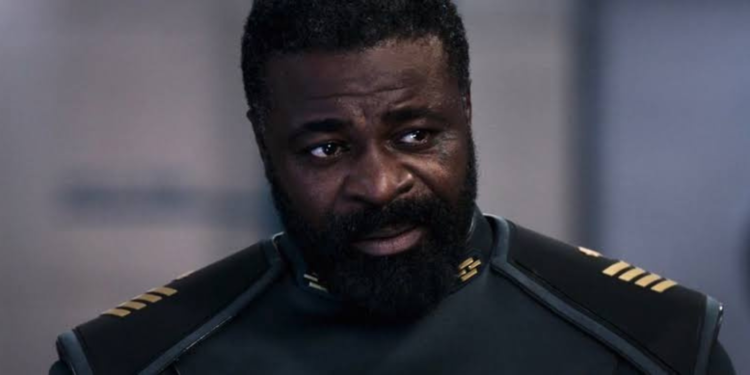 Captain Jacob Keyes is Commander Miranda Keyes' father. He is also the UNSC FLEETCOM Asymmetric Warfare Research Group's captain and in charge of its base operations. After his relationship with Dr. Catherine Halsey resulted in Miranda, he raised her alone as a single father. Danny Sapani is a British actor who played Captain Keyes. Sapani has starred in three box office hits, playing Medical Frigate Captain in Star Wars: The Last Jedi (2017) and playing and reprising the role of M'Kathu in Black Panther (2018) and Black Panther: Wakanda Forever (2022). In television, Sapani has appeared in Penny Dreadful (2014–2015), The Bastard Executioner (2015), Harlots (2017–2019), Black Earth Rising (2018), and Killing Eve (2020).
Jen Taylor as Cortana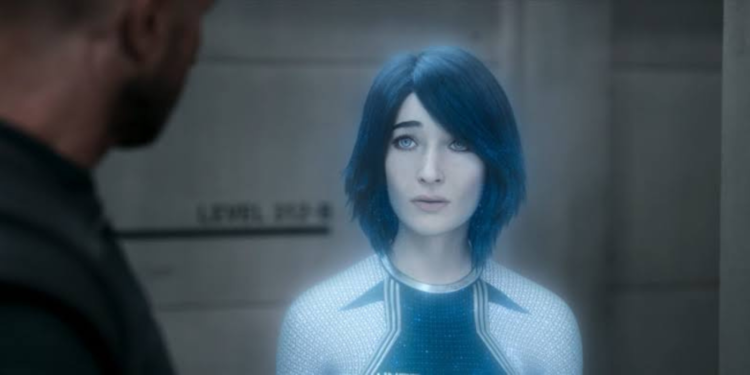 Jen Taylor reprises her role as Cortana from the game by providing motion capture for the character in the Halo TV series. Cortana is an Artificial Intelligence (AI) designed and programmed by Dr. Catherine Halsey, modeled after her brain. Cortana is implanted in Master Chief as his advisor, helping him make critical decisions. Taylor has made several uncredited appearances in films and a few guest appearances in TV shows. Most of her credits is as a voice actor for several video game characters and animations.
Natascha McElhone as Dr. Catherine Elizabeth Halsey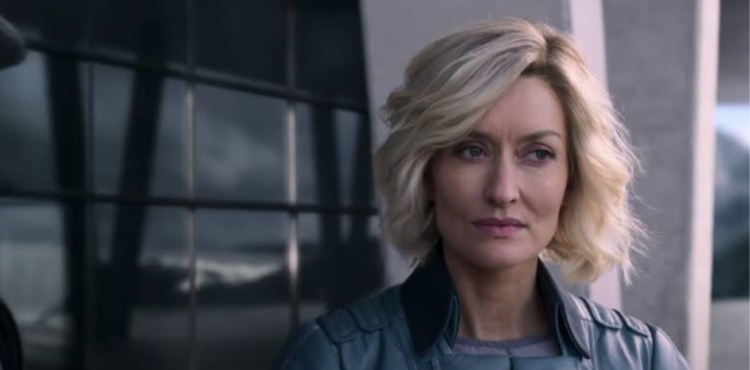 Dr. Catherine Elizabeth Halsey is the brains behind the creation of the Spartan super soldiers (Spartan-II Project). She's a critical member of the UNSC. She had a relationship with Captain Jacob Keyes, which produced a child, a daughter. This makes her the mother of Commander Miranda Keyes. However, she's more focused on her work, which has strained her relationship with her daughter. British actress Natascha McElhone brings the character to life. McElhone has over 40 acting credits in film and television combined. In television, she played Karen in Californication (2007–2014), First Lady Alex Kirkman in Designated Survivor (2016–2017), Laz Ingram in The First (2018), and Bella Ainsworth in Hotel Portofino (2022).
Bokeem Woodbine as Soren-066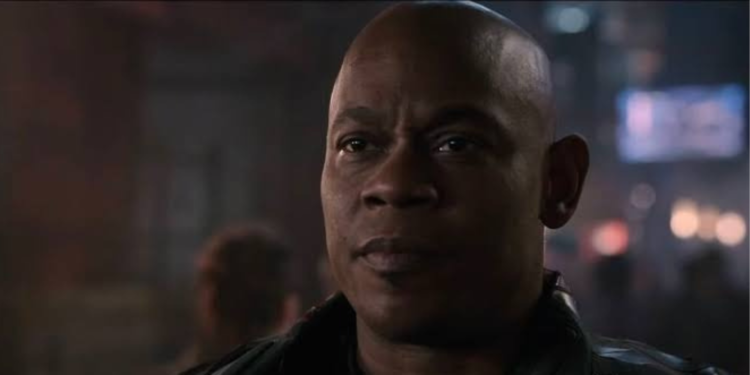 Soren-066 grew up with Master Chief and were close friends. He abandoned the Spartan-II Project and ran to the unauthorized colony of Rubble. There, he became the leader of the insurrectionists. American actor Bokeem Woodbine was cast as Soren-066 in the Halo TV series. With his acting career starting in 1992, Woodbine has starred in several notable productions in film and television. Some of his works in film include Ray (2004), Total Recall (2012), Riddick (2013), Spider-Man: Homecoming (2017), Billionaire Boys Club (2018), and Ghostbusters: Afterlife (2021). In television, he starred in City of Angels (2000), Blade: The Series (2006), Saving Grace (2007–2010), Southland (2011–2012), Fargo (2015–2020), Underground (2017), and Unsolved (2018). Before landing the role of Soren-066 on the Halo TV series, Woodbine played Jerome in Wu-Tang: An American Saga (2019–2021).