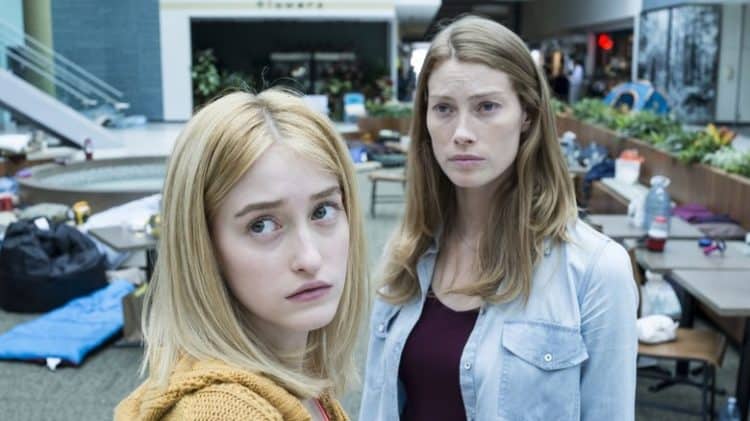 Gus Birney's star power has been evident for most of her life. People naturally seem to gravitate towards her and her ability to keep people entertained has allowed her to build a successful career as an actress. After getting her start nearly a decade ago, Gus has managed to build a great resume that includes credits in shows like The Blacklist, Chicago Med, and Blue Bloods. She got a big break in 2019 when she was cast in Dickinson, and she has kept the ball rolling ever since. Recently, she has been doing her thing on the big screen as well with her role in the new movie Plan B. Regardless of the project, Gus is always ready to give it her all. Here are 10 things you didn't know about Gus Birney.
1. Her Parents Are Famous Actors
Gus Birney was born into a family where there was no shortage of creativity. Both of her parents are successful actors. Her father, Reed Birney, has been in dozens of shows including House of Cards and Home Before Dark. Her mother, Constance Shulman, is best known for playing Yoga Jones in Orange is The New Black and voicing Patty Mayonaise in Doug.
2. She Dropped Out Of High School
Graduating from high school is often seen as the bare minimum when it comes to education. Gus dropped out of high school in order to pursue her career. Some people probably thought she was crazy for making this decision, but it's worked out for her so far. She eventually earned her GED.
3. She's A Successful Model
Over the last few years, Gus has been focusing heavily on her acting career, but she's also had a lot of success as a model. She started her career when she was just 14-years-old and she went on to work with some major brands including Kanye West's Yeezy line.
4. She Enjoys Working Out
Getting up and going to the gym is something that lots of people dread, but not Gus Birney. Gus likes to exercise as much as she can and she's found that it's a great way to deal with stress and anxiety. She especially enjoys taking barre classes.
5. She's A Musician
Gus' interest in becoming a musician was inspired by Emma Stone's character in The Rocker. During an interview with Story and Rain, Gus said, "I started taking lessons and writing songs, and playing guitar became my therapy. I was so anxious. I mean, who isn't in this day and age? Singing became my way of speaking my inner thoughts. I knew I didn't want to be a pop star; I knew that wasn't my path. I wanted to write songs for me."
6. Her Mom Is One Of Her Biggest Inspirations
There are lots of 21-year-olds who can't stand to be around their mothers. However, that's not the case for Gus. Gus told Story and Rain, " My mother and I are so close, and I talk to her about everything. Through talking to her, I discover so much more about myself. I know that's a weird answer. I think sometimes she knows me better than I do myself. She understands me in a way that no one else does. She helps me to zero in on ideas I wasn't even aware of."
7. She Likes To Plan Things
Flying by the seat of her pants isn't really Gus' style. Instead, she's someone who likes to plan as much as possible, and not having a plan in place can be a source of anxiety for her. Unfortunately, it's not always possible to plan things in the entertainment industry.
8. She Loves Being Near The Water
Most people would agree that there's nothing more peaceful than sitting out on the beach and enjoying a nice view. When she isn't working, Gus enjoys spending time at the beach. Of course, she usually won't be caught out there without a stylish two-piece.
9. Defending Your Life Is Her Favorite Movie
Like lots of other actors, Gus enjoys watching other people she admired. While talking to Story and Rain, Gus shared that her favorite movie is the 1991 film Defending Your Life which stars Albert Brooks and Meryl Streep. Ironically, Gus wasn't even thought of when the movie was released.
10. She Has Theater Experience
As someone who grew up around theater, it's not too shocking that Gus would eventually find her way to the stage. Although most of her attention has been focused on on-screen opportunities, she has also done some work on the stage. In 2016, she was in The Rose Tattoo at the Williamstown Theatre Festival.